Why A Royal Expert Says Prince Harry Should Steer Clear Of Jubilee Celebrations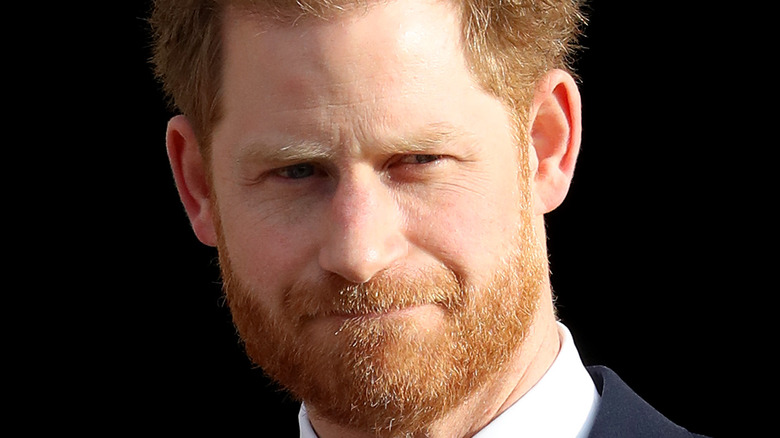 Chris Jackson/Getty Images
Queen Elizabeth II's Platinum Jubilee is set to dominate 2022. On February 6 this year, the Queen became the first British Monarch to reach the milestone of celebrating a Platinum Jubilee, which marks 70 years of service to "the people of the United Kingdom, the Realms and the Commonwealth" on the throne. As noted on the royal family's official website, the historic Jubilee will take place throughout much of 2022, and consist of a string of public events, community activities, and conclude with a celebratory four-day weekend in the United Kingdom from June 2nd to June 5th. 
Naturally, the media and royal admirers have turned their attention the Duke and Duchess of Sussex, as many have begun to wonder if Prince Harry and Meghan Markle — who sensationally quit the royal family back in 2020 — will attend any of the planned Jubilee events. 
In April 2022, Harry and Markle surprised many when they visited the Queen while on route to the Invictus Games in the Netherlands. As per the BBC, the couple stopped by Windsor together to visit the long-reigning Monarch, marking the first time the Duchess of Sussex had been in the UK since leaving two years prior. Their quick visit sparked rumours that the couple might be willing to attend the Queen's historic Jubilee celebrations. Although, one royal expert believes Prince Harry should steer clear of Her Majesty's Platinum Jubilee. 
A royal expert wants Prince Harry and Meghan Markle to stay away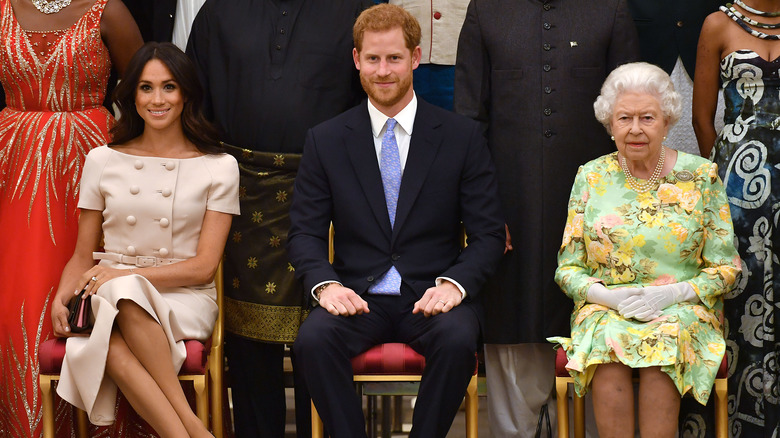 Wpa Pool/Getty Images
Royal expert and diary editor at the Daily Mail, Richard Eden, shared his view that Prince Harry and Meghan Markle should "stay away" from any of the scheduled Platinum Jubilee events to end speculation surrounding their rumoured attendance — which he claims the couple are "loving."
"I really get the impression that Harry and Meghan are loving all the speculation about whether they'll come for the Jubilee or not. What should be the wonderful celebrations of the Queen's amazing long reign, instead it's sort of become this saga or will-they-won't-they-come? Who cares? Just stay away, honestly," Eden commented. "They want us to indulge in this speculation as long as possible."
Meanwhile, the Daily Mail's royal editor, Rebecca English, claimed that Harry's "distrust and dislike" for Buckingham Palace staff and senior members of the so-called royal Firm will make it difficult for him to rebuild relationships with his family. 
"Prince Harry has built up such a wall of resentment and hatred against these people, I suspect it will always be a stumbling block when it comes to repairing his relationships with family members," English explained, adding, "Because he has such a great distrust and dislike for the people around them."