Queen Elizabeth's Reported Feelings About Her Legacy Aren't What You'd Expect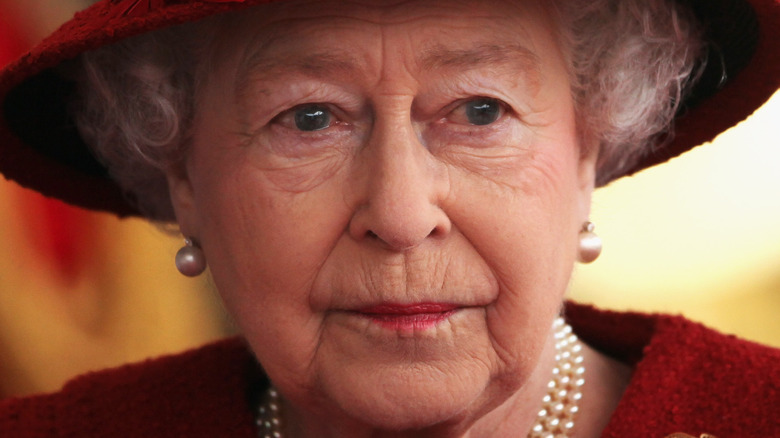 Dan Kitwood/Getty Images
We may receive a commission on purchases made from links.
Queen Elizabeth II is celebrating her Platinum Jubilee throughout 2022. As noted on the royal family's official website, the Platinum Jubilee marks Her Majesty's 70th year on the throne and her decades of service to "the people of the United Kingdom, the Realms and the Commonwealth." On February 6, 2022, the Queen officially became the first British monarch to reach this milestone, and the landmark event will be marked with a string of celebrations throughout the coming year, including several public events, special community activities, and a celebratory four-day weekend in the United Kingdom in June.
Naturally, this monumental occasion has seen many royal admirers begin to reflect on Her Majesty's seven decades on the throne, with many wondering what the legacy of Queen Elizabeth II will look like in years to come. However, according to one royal biographer, the Queen's own thoughts on her legacy as the longest-reigning monarch in British history will come as a major surprise to many. 
The Queen's thoughts on her legacy might surprise you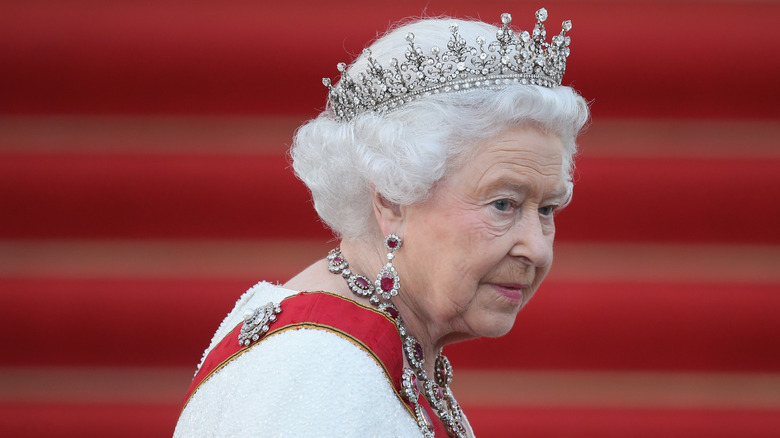 Sean Gallup/Getty Images
Speaking to Page Six, royal biographer Robert Hardman, who penned the book "Queen of Our Times: The Life of Queen Elizabeth II," revealed that Queen Elizabeth II isn't particularly bothered about her legacy as the longest-serving British monarch in history, and has actually "never really thought about it."
"That's not the Queen's way. It's sort of just, get on with the job and move aside," Hardman claimed, adding that Her Majesty is known for being "very calm" in nature. "I spoke to some of her very old friends, and they said she got that from her father who was in the Royal Navy and had that sailor's sense of 'This too shall pass.' Storms will come and storms will go, you've just to batten down the hatches," he added. 
Hardman went on to tell Page Six that, although the Queen is "very conscious" of her important role as the British monarch, she is a "great believer in the small-step approach to things." He continued, "She doesn't do big, big statements. She's not a politician. She doesn't have a big agenda. She works on the basis that, you know, a lot of small acts of kindness cumulatively have a great effect. Rather than being, you know, making sort of the big decision."