How Taurus Season Will Affect You If You're A Cancer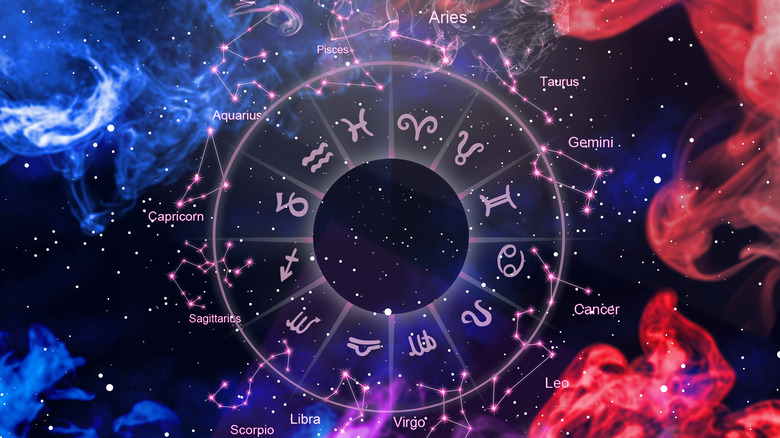 Billion Photos/Shutterstock
Taurus season is in full swing, encouraging us to slow down and focus on things such as self-care, per PopSugar. 
"Taurus season encourages us to lavish in sensual pleasures," astrologer Dossé-Via tells the outlet. "It's a great time to indulge in extra self-care, by pampering oneself with mani and pedis, spa days, or immersing oneself in a clay mud bath. We'll find ourselves wanting to be surrounded by nature and beauty, and seeking to make our lives beautiful as well."
As spring begins to bloom, the season can bring some big changes for many members of the zodiac. So, if you're looking to do a bit of planning for the future, now is the time. However, just note that your dreams won't come true overnight. You'll have to work toward them little by little.
Meanwhile, a Mercury retrograde is also in the cards, and the event is known for bringing all kinds of unwanted hassles. Thankfully, this particular retrograde won't be so bad and could even bring some good energy to your love life and career, per Bustle.
If your zodiac sign is Cancer, you may find yourself focused on your friendships in the coming weeks. Here's how Taurus season will affect you if you're a Cancer.
Cancer should focus on family during Taurus season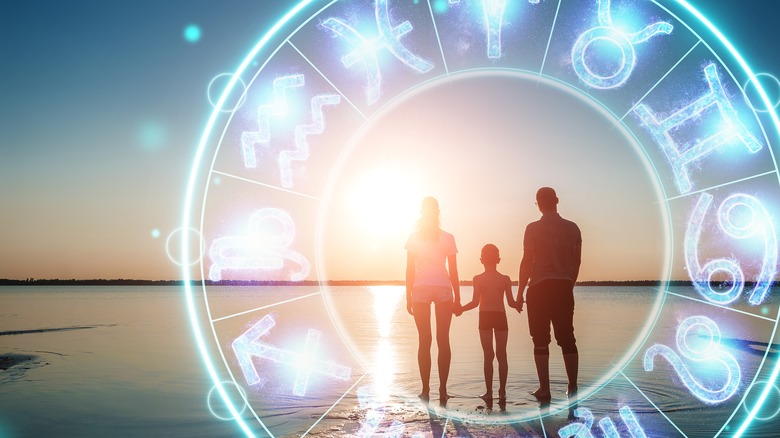 Marko Aliaksandr/Shutterstock
According to PopSugar, those born under the sign of Cancer (June 21 to July 22) were focused on their careers during Aries season. 
However, Taurus season will be all about your loved ones. If you've been missing out on time with your friends or family members, now would be the perfect opportunity to carve out a day or two to reconnect with those you've been neglecting a bit.
"Last month marked a major shift in your career and this month that energy will shift toward your connection to society," astrologer Lauren Ash tells Bustle. "The spotlight may not be your favorite place, but there's some potential to make new connections amongst your peers. Embrace the social butterfly life and keep your heart open to new opportunities."
PopSugar also suggests combing through your old social media posts and deleting anything that no longer represents the person you are today. (Try not to cringe too hard at those old Facebook updates and Instagram photos!)
In addition, Cancer may also feel the impact of the lunar eclipse in mid-May.
The mid-May eclipse may be a tough one if you're a Cancer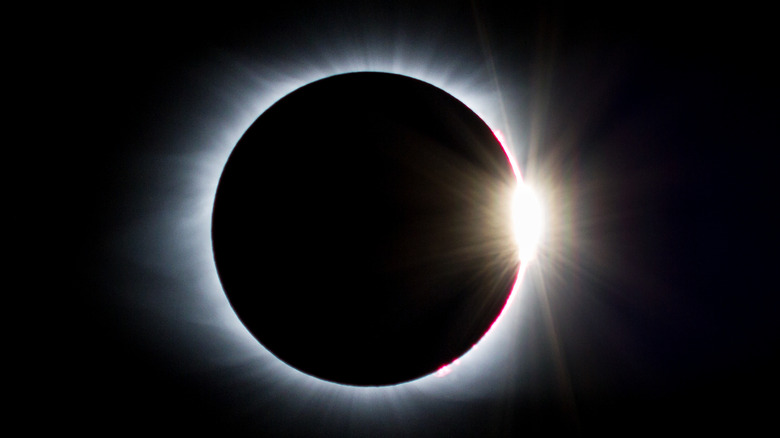 Michael Mosure Photos/Shutterstock
Austonia reveals that Cancer will find some challenges during Taurus season. The crab may feel overwhelmed by emotions around the time of the lunar eclipse in mid-May. 
The eclipse might highlight some of your fears and have you focused on things that don't serve you. However, knowing that it's coming will allow you to plan to give yourself some grace and rest, which can help you get through any stress the lunar event will bring.
Them notes that, if Cancer is having any issues related to motherhood, these may also come into play during the eclipse. If you have lost your mother, have trauma surrounding your mother, or are a struggling mother yourself, be kind to yourself during this time, and remember that this season will not last. There are better days ahead.
It seems that Taurus season could be a rollercoaster of emotions for Cancer. However, the water sign is resilient and will come through the other side ready for some positive vibes.