The Heartbreaking Death Of Naomi Judd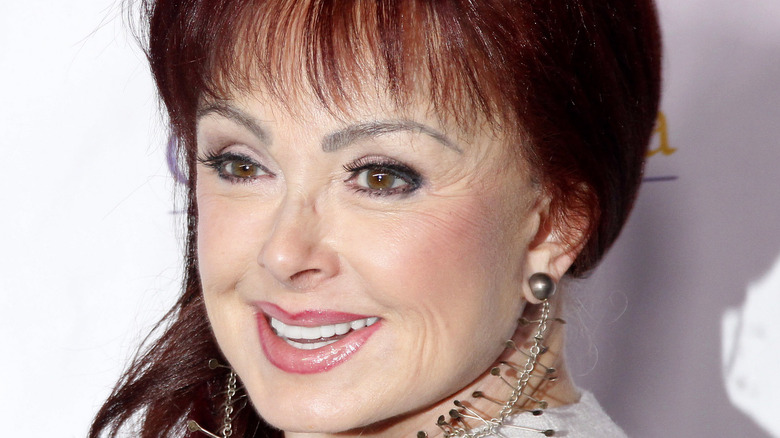 Joe Seer/Shutterstock
On April 30, 2022, Wynonna and Ashley Judd announced the heartbreaking death of their mother, country music legend Naomi Judd, via a statement to the Associated Press. 
"Today we sisters experienced a tragedy. We lost our beautiful mother to the disease of mental illness," they wrote. "We are shattered. We are navigating profound grief and know that as we loved her, she was loved by her public. We are in unknown territory." 
This stunning news of the 76-year-old's death comes a day before The Judds musical group, which included Naomi and Wynonna, was to be inducted into the Country Music Hall of Fame.
Naomi famously struggled with hepatitis in the early 1990s and more recently opened up about her fight against depression. "One of the aspects of my depression is that I was inert: I didn't get off my couch for about two years," she told NBC's Think in 2017. "There were days that I wouldn't brush my teeth; there were days that I wouldn't eat much." 
Well aware of the impact of her disease, the mother of two and wife of Larry Strickland fought valiantly to overcome her illness, she told the outlet. 
"My family — Ashley, Wynonna and Larry — were just beside themselves. When you see somebody you love who is suffering so deeply, and there's nothing you can do, it's almost as hard on you as it is on the person suffering, especially when you love each other as much as the four of us love each other."
And, while the family grieves over its matriarch and the public mourns a country music legend, it's undeniable that Naomi left a lasting legacy.
Naomi Judd made a major impact on music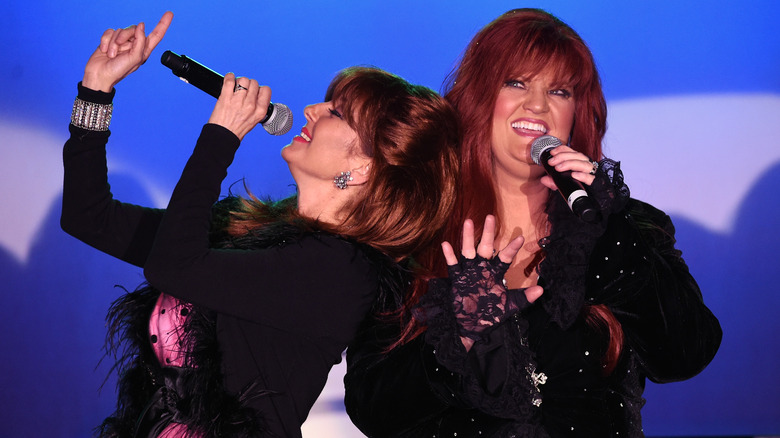 Ethan Miller/Getty Images
In a career that lasted nearly 30 years, Naomi and daughter Wynonna — as The Judds — recorded 14 No. 1 hits, according to the Associated Press. Some of the Grammy-winning group's most popular tunes included "Love Can Build a Bridge," "Why Not Me," "Mama, He's Crazy," and "Turn It Loose." Not surprisingly, Naomi left behind an impressive net worth when she died.
Fans have been reacting to the news of her death on social media, sharing condolences and touching memories. One Twitter user wrote: "A Legend!!!! Thank You For A Lifetime Of Love and Beautiful Music!!! The Heavens Shall Ring With Your Sweet Voice For All Eternity!!" Another tweeted: "IMHO there is nothing better in life better than harmony. And she/they had it in spades."
Country music colleagues are also reacting to Naomi's passing. Travis Tritt tweeted, "This is heartbreaking news! Naomi Judd was one of the sweetest people I've ever known. I had the honor of working with her in movies and numerous musical events. My deepest heartfelt condolences go out to her family." 
The Oak Ridge Boys band tweeted, "Oh Sweet Jesus... Naomi Judd has gone home ... the day before the Judds @countrymusichof induction ... This is divesting news... We are saddened beyond words..." Even celebrity blogger Perez Hilton chimed in with kindness, tweeting, "A true icon and trailblazer!"
Our condolences go out to the family, friends, and fans of Naomi during this heartbreaking time.