Nina Parker Opens Up About Life Backstage On Nightly Pop - Exclusive Interview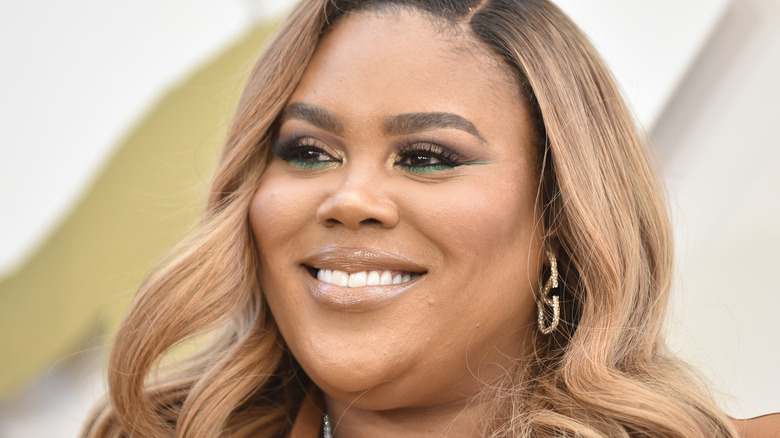 Rodin Eckenroth/Getty Images
When you see Nina Parker bantering and joking with her two co-hosts on "Nightly Pop," their nightly celebrity news and gossip show on E!, it's tempting to believe she has the easiest and most fun job in the world. After all, how hard could it be to sit around and dish on your favorite celebrities and their latest doings?
Make no mistake — Parker has a lot of industry knowledge and experience behind her and has well earned her reputation as a pop culture maven. She's worked both in front of and behind the camera over the course of her career, producing and directing a number of shows as well as hosting them. She also has an eye for fashion, which led her to host "Live from the Red Carpet" for E!. Her honest observations about what she saw – and what she herself could pull off as a plus-sized woman – led her to try her own hand at fashion design. In this exclusive interview, Nina Parker shares her thoughts on her "Nightly Pop" co-hosts and her latest venture into fashion.
Relationship-building is key to the chemistry between the Nightly Pop co-hosts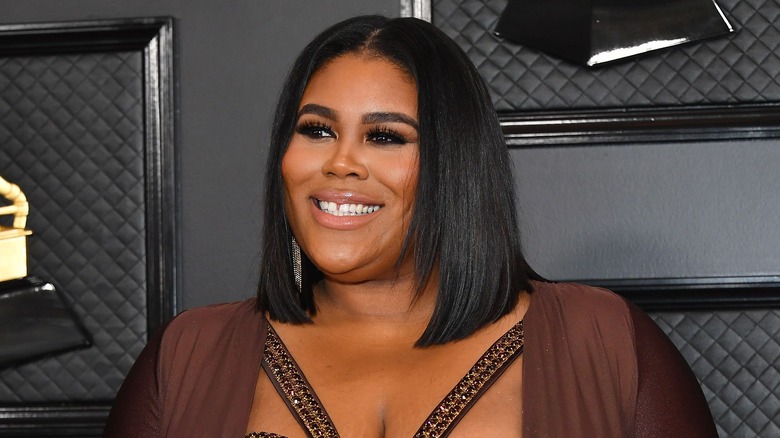 Amy Sussman/Getty Images
You and your ["Nightly Pop"] co-host talk to each other like old friends. How did all of you build up that kind of chemistry?
Work! We had instant chemistry. I had worked with Morgan [Stewart] on a couple of projects at E! before "Nightly Pop" started. We had a really good rapport and really good working relationship.
We knew it was going to be the two of us, and we auditioned for a male co-host and really clicked with Hunter [March] pretty quickly. It's work, just like any relationship, to maintain a bond, but we try to be invested in each other's personal lives and go to dinners and have a group chat. It's constant communication, but I think it really pays off on camera.
How do you and your co-hosts prepare for each show?
We have morning meetings every day. We have people who will send out research the night before. Everybody [prepares] differently, but the way that the show is structured, they send us the research the night before, and then we have a morning meeting a couple of hours before the show, while we're all in here and makeup to prep for last minute changes, breaking news stories, and then everybody goes and does their own thing on how they want to prepare. We dish it out on set.
Nina Parker's co-hosts often surprise her — and once moved her to tears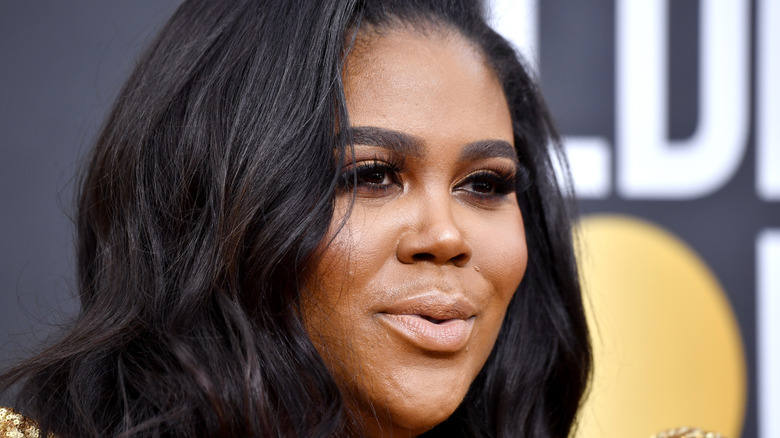 Frazer Harrison/Getty Images
Have any of your co-hosts ever said anything on air that really surprised you?
Daily! Our show, it's a late-night show. It's very adult and very tongue in cheek and can sometimes have sexual content and very adult content. We're always surprising each other, and we're all very happy with being open about our lives and our past and our experiences. Sometimes, something will come up that we don't expect about something that may have happened in college. We're always surprising each other, which really makes for fun on the show.
What have been some of your favorite moments on the show?
Our prank shows. In the moment, I hate them, but on camera, it does end up being really funny and our fans really enjoy it. We do a lot of pranking on each other. Our Halloween shows are always really fun when we get dressed up and surprise each other with our costumes, because we don't tell each other what we're going to be. Those types of shows are always a lot of fun. Whenever one of us has a birthday, there's always some cool surprises. 
My favorite episode is probably when Hunter surprised me with the painting of an aunt that passed away. He painted a picture of her, for me, and I was really shocked and emotional, and cried on set. That was probably one of the most touching moments.
She finds much celebrity fashion unrelatable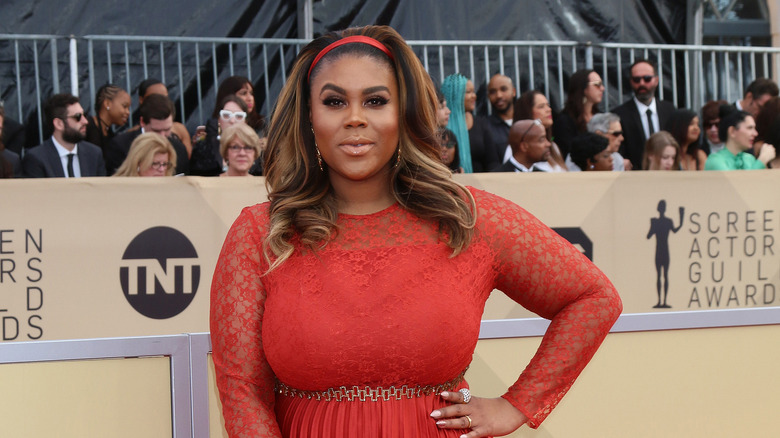 Kathy Hutchins/Shutterstock
You are really big into fashion. What are your favorite celebrity looks right now?
I didn't really base anything off of a celebrity look. I'm a plus-size woman, and for us, it's not the same as everybody else. I don't look at someone like Blake Lively as a fashion icon for me because I always want to see myself in what I see someone wearing. I've never really had a ton of celebrity icons. My icons were probably people that I saw in the street or normal women that you see making a look happen for $30. That's really always been my inspiration, the regular woman, because I never really felt connected to celebrities. They always were worried about size and there was no inclusivity, and I'm not attracted to that. I've built my own lane and I go for what I like.
Speaking of that, you've launched your own plus-size line at Macy's. Can you tell me about what the inspiration is for that? What's your goal for the line?
My inspiration came out of desperation, honestly. I didn't have options. There weren't a lot of options for plus-size women, and I had to get dressed every day. Our show shoots daily. Me and my stylists were literally scrounging the wardrobe to find options that I could wear every single day. If I had a good outfit for Monday, I was happy. Then, I'm like, "Okay, now I'm all stressed out again because I got to get dressed for Tuesday."
I had such a lack of options. That's really where my look came from because we started sewing things together and creating looks because we didn't have another option. It started to become something out of necessity [that] became something that I loved. I was like, "I really want to do this for other women so that they don't have to." I have the luxury of having a stylist and having a network help me, and I still was struggling. I didn't want that for other women, the everyday woman, trying to find something to go to work. I wanted to be able to help her style herself and feel good about it.
Here are Nina Parker's best fashion tips for plus-sized women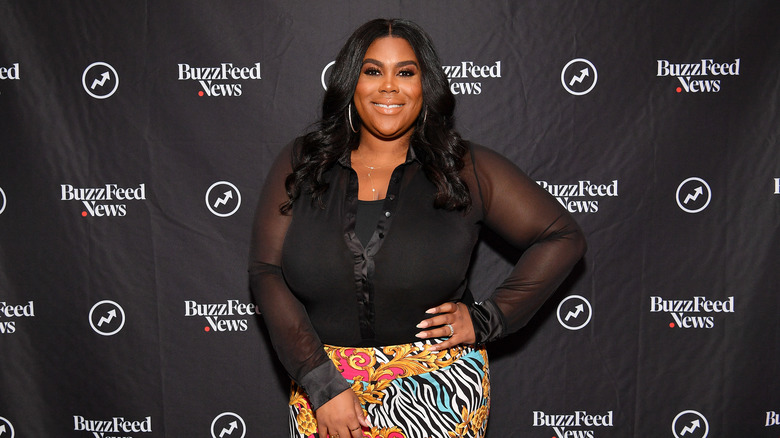 Dia Dipasupil/Getty Images
Do you have any fashion tips for plus-sized women?
Buy clothes that you can wear in multiple ways. One of the things I try to do with my line is make things that you can wear a couple of different ways. You can create a couple of different looks. If there's a duster, I'm going to make sure that it's something you can button down so that you can wear it as a dress. You can open it up and wear it with a tank and jeans. Try to buy things that you can either layer or style in several different ways that give you really the bang for your buck, because plus-sized clothes are sometimes a little bit more expensive, unfortunately. You may be spending more money for the quality, so you want to be able to stretch that dollar out.
A lot of us watch your shows and watch other shows because we're into fashion and pop culture, but what advice would you give to others who want to make it into a career?
If you want to make it into a career, make sure that it's something that you're passionate about. Sometimes, people want to host because they think it's an easy job or they think it's glamorous, and it's just as much work as anything else. People can tell when you don't know what you're talking about or you don't know your facts. If you passionate about it, go for it. Make sure that you're well researched. Make sure you know your information, because the more information you have, the better a conversationalist you are.
What kind of big fashion trends do you think will be happening next year, especially on the red carpet?
Right now, it's very [much] spring wear. On the red carpet, I don't know what people are going to be doing, but I feel like I'm seeing a lot of florals. I'm seeing butterflies — it's almost going back to very flirty and girly. That might echo on the red carpet in the colors that we're seeing. You'll see a lot of bright tones compared with each other. You could see a lot of color matching. A lot of one-tone outfits would be really cool to see on the runway. All pink everything, from the head to toe, those monochromatic looks are really cool. You're never really going to go wrong with metallic.
"Nightly Pop" airs Mondays-Thursdays at 11:30 p.m. on E!.