Alison Pill Opens Up About Filming All My Puny Sorrows - Exclusive Interview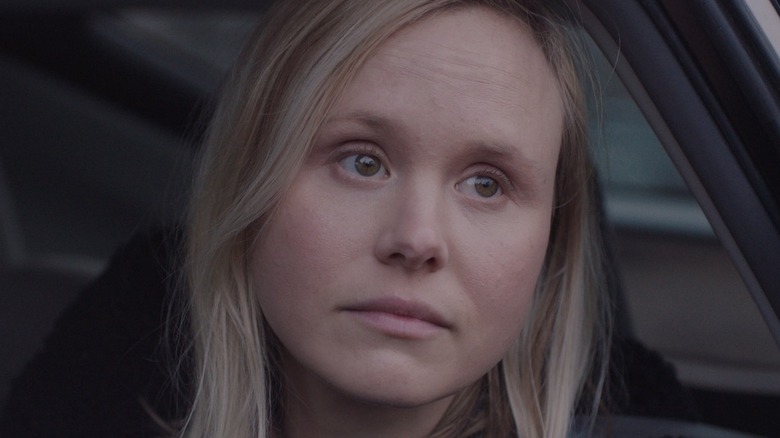 Momentum Pictures
This article contains references to suicide.
The world has come a long way when it comes to accurately and openly depicting mental health on screen. Amidst a global pandemic, talking about it is now more important than ever. 
In the new film "All My Puny Sorrows," viewers get an honest look of how it affects an entire family. The film, based on the novel by Miriam Toews, follows two sisters who have stuck together through everything that life has thrown their way. When Elf attempts suicide, she leaves her family members doing everything they can in their power to help bring her out of her deep depression. After all, Elf has everything she ever wanted in life: a successful career, an incredible husband, a beautiful home, and extreme wealth. It leaves her sister Yoli, a struggling writer, questioning why Elf would want to throw away all the amazing things she has — including their lifelong relationship.
We had the opportunity to ask actress Alison Pill, who plays Yoli, all about why this story was so special to her. In an exclusive interview with The List, Pill shared what made her want to be a part of "All My Puny Sorrows," how she prepared herself to play Yoli, and what she wants fans of the novel to know before seeing the film adaptation.
If you or anyone you know is having suicidal thoughts, please call the National Suicide Prevention Lifeline​ at​ 1-800-273-TALK (8255)​.
How Alison Pill prepared to play Yoli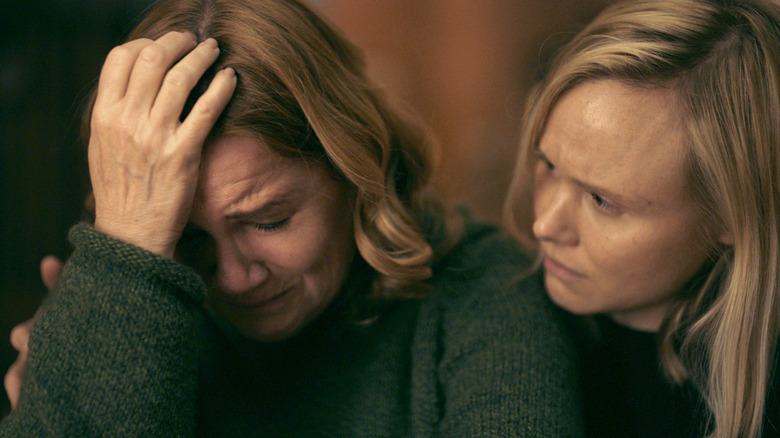 Momentum Pictures
What initially drew you to this story?
I had read the book [written by Miriam Toews] around the time it came out, and I'd loved it, but had not at all seen it as a movie. When I got the script, I was skeptical [Laughs] and pleasantly surprised when Mike McGowan's adaptation had found the essence of the struggle that these sisters have while also folding in the generational trauma and despair, and these questions of how sadness affects families. He'd found this way through to a really cinematic way to tell the story, and I was overjoyed to be a part of it.
Was there anything specific that you pulled inspiration from for your character Yoli?
The book is semi-autobiographical. It's pretty autobiographical [Laughs]. Speaking with Miriam, who is the basis for Yoli, my character, was incredibly helpful, in terms of her own experience.
The book itself has so much life in it, some of which is seen, some of which is unseen. To have the opportunity to have the kind of character work available, that's not usually available, [when] somebody's written a novel about your character [Laughs], it made it easy to figure out who she was and what her motivations were.
Was it challenging at all to get in that emotional mindset and to even cry on camera?
No, that's what I do. That's the acting part. [Laughs]
It's interesting. I used to, when I was younger, feel the need to torture myself to get to places or figure out, like, "Oh, it's got to hurt in order to be real."
As I've grown older, I have found a way to pull from myself, but really only feel the way, when I get home, feel the way I do when I've had a good cry — that post-cry exhaustion, which is great. Jane Austen said it best: "Crying makes your hair grow." [Laughs]
The actress describes what it was like making the movie during a pandemic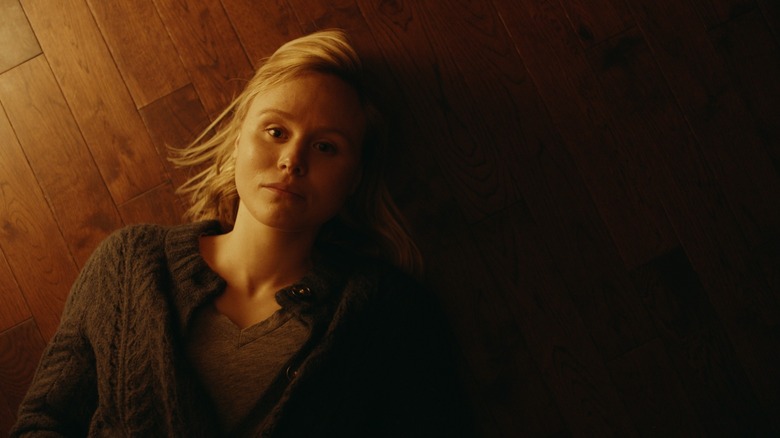 Momentum Pictures
How did playing Yoli affect you on a personal level?
The entire experience was pretty amazing. I hadn't been the lead of a movie for a long time. Yoli's in almost every scene, and [I thought to myself], "How do I take this on?"
Having worked with actors in that position who know how to set the tone on set — as I've grown older, the process has become so much more important to me, because you can never know how something will actually be received. I've now come to terms with the responsibility of how leading, setting the tone on set, is one of the few things that you can control in the entirety of the experience. [Laughs]
[I'm always] appreciative of our amazing crew. We're all in lockdown, trying to shoot through this pandemic, knowing that if anybody gets COVID, we don't have a plan B. It's an indie movie, so [there are] pressures of that while also building this beautiful community over 20 days of shooting in North Bay through some pretty chilly times. [Laughs]
It was that personal experience for me, of finding the fortitude to be like, "How do we make this process experience the best it can be?" We did that, and I hope that it shows in the movie — that we all had a really special, magical time making it.
Here's what she wants fans of the novel to know about the film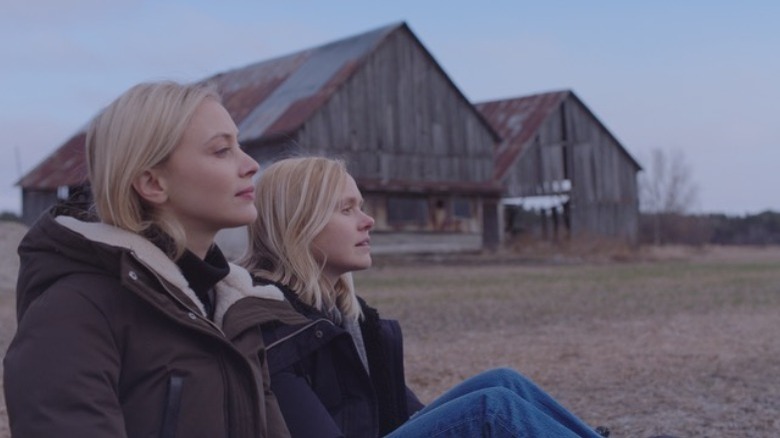 Momentum Pictures
Why did you feel it was important to share this story?
We are not accustomed, or enabled, or really taught how to speak about mental health struggles in our culture, and this movie takes those conversations face first. We do not shy away from conversations about judging people for their choices, or what we wish for them, or the frustrations of loving someone who is suffering from depression.
This movie is important because it looks at the people having these struggles and looks to their own experiences as enough to explain their actions, without any further kind of judgment on top of it. That has been missing from the conversation for a while, where there's a lot of "Shoulds..." and, "Couldn't you just..." and all of that, whereas this movie looks at the actual experience in a way that we don't often get to see.
Is there anything you want fans of the novel to know before seeing the film?
I hope that fans of the novel will see that we've done our best to capture the essence of the story, and have kept so many of Miriam [Toews, the author of the book]'s beautiful lines, and so much of the dialogue comes directly from her book, while also simplifying some of it for the sake of time [Laughs], and space, and mood.
I hope we've captured the essential relationship between the sisters: that people will see Yoli and Elf and recognize them from the book in the way they're portrayed and the way that Sarah [Gadon] and I have tried to capture them.
Alison Pill shares what made this script so special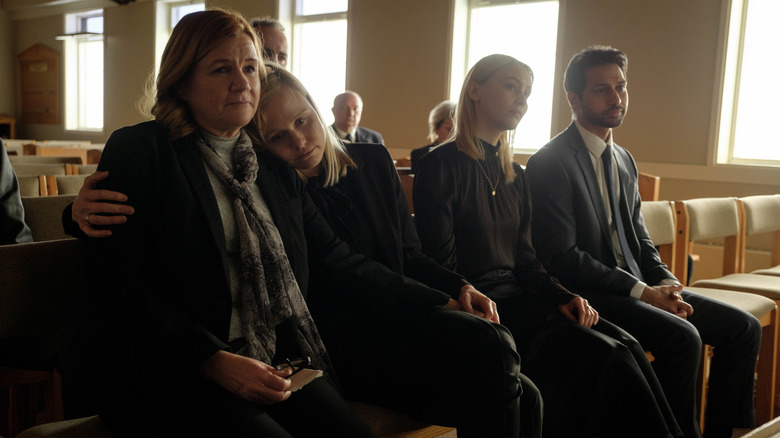 Momentum Pictures
What kind of things are you looking for whenever you get a new script?
I'm looking for, first of all, really wonderful writing, and secondly, "the no jerks rule" being followed. [Laughs]
Like I said, it's really difficult to make anything creative happen in this world, and so to make sure that in the making of it ... Sarah Gadon, who plays my sister, and I had known each other since we were like 10 and 11. I knew she was good people, and I knew Mare Winningham [who plays my mother Lottie] was the best human I've ever met.
In speaking to Mike [McGowan, the writer and director] and FaceTiming him with my daughter so she could meet his dogs and his wife, I was like, "Okay, this feels like a no-jerk scenario, so I think we're good." [Laughs]
"All My Puny Sorrows" is now available for rental and purchase digitally and on demand.