Ulta Messed Up Its Kate Spade Promo In The Worst Way Possible
John Mantell/Shutterstock
Someone in Ulta's marketing department messed up in a big way. Sunday was May 1 and the beginning of Mental Health Awareness month. New months can also mean new deals, though, and Ulta's marketing team may not have been aware of this when they scheduled an email advertisement to go out on Sunday promoting the newest fragrance by Kate Spade New York.
Many associate the brand with mental health awareness after the company's founder, Kate Spade, died by suicide on June 5, 2018. TMZ was the first to break the news, reporting that the fashion designer had been found dead at the age of 55. Kate's husband, Andy Spade, issued a statement to E! News after her death, explaining that, "Kate suffered from depression and anxiety for many years. She was actively seeking help and working closely with her doctors to treat her disease, one that takes far too many lives." Andy added that "[t]here was no indication and no warning that she would do this. It was a complete shock."
Celebrities like Olivia Munn and Chelsea Clinton took to Twitter after the news broke to share their memories of their first Kate Spade handbags. Ivanka Trump reminded followers that Kate's "tragic passing is a painful reminder that we never truly know another's pain or the burden they carry," and shared the phone number for the National Suicide Prevention Lifeline. 
Now, Ulta's wording in their latest advertisement is bringing up difficult memories for Kate's fans all over again. 
If you or anyone you know is having suicidal thoughts, please call the National Suicide Prevention Lifeline​ at​ 1-800-273-TALK (8255)​.
Ulta had to send out a major apology after their last marketing email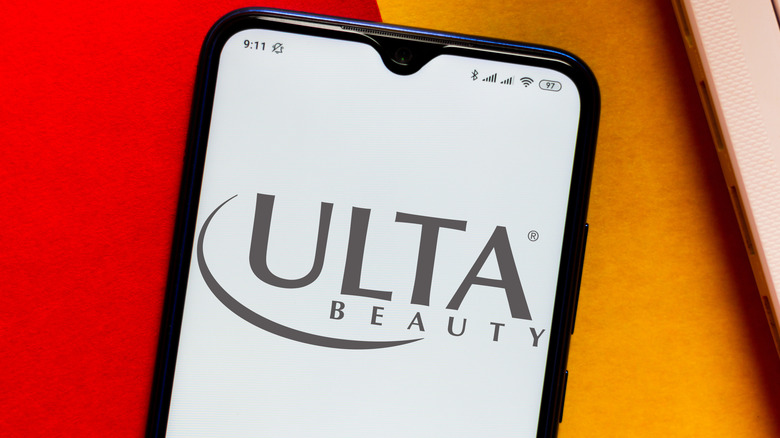 rafapress/Shutterstock
Kate Spade's memory still lives on with her husband, Andy, and daughter, Frances Beatrix, as well as fans of both the designer and the brand named after her. This is why when people opened their inboxes on Sunday to find an email from Ulta using a phrase that was inadvertently connected to Kate's death, people were livid.
Fans lashed out at Ulta on Twitter. One user asked if the email was "some kind of sick joke," saying it was "insensitive and absolutely tone-deaf." Another wrote that "The ad was extremely insensitive," adding: "There's no way that the entire marking and executive team did not realize the trauma this ad would cause to Kade Spade's loved ones and fans."
On Monday, Ulta issued an apology via e-mail to its customers, explaining that their Kate Spade New York fragrance ad had "a very insensitive choice of words and for that we are very sorry," per E! Online. The brand went on to say it has "the utmost respect for the Kate Spade brand" but wanted customers to remember that its "teams are human" and that "this was truly an error with no intent to do harm."
While the intent to harm may not have been there, Ulta did learn how important word choice is. The company went on to apologize to Kate Spade New York, its affiliates, and the Spade family. "Simply put," the company added, "this is below our standards."