Khloé Kardashian Makes A Sad Admission About Her Experience At The Met Gala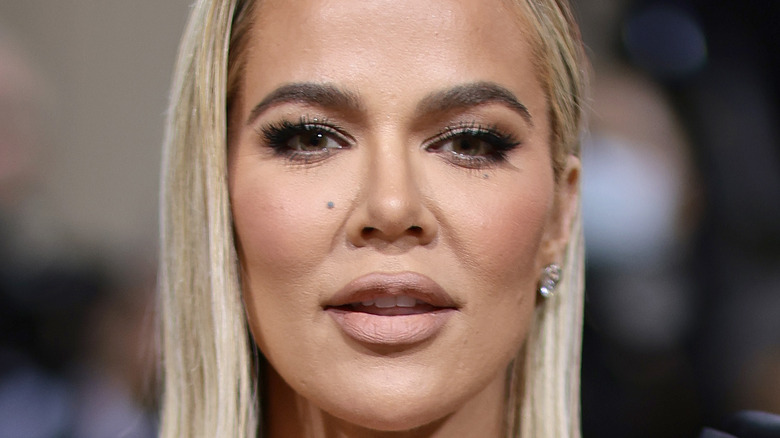 Dimitrios Kambouris/Getty Images
Khloé Kardashian has been open with her fans that she suffers from anxiety. It's a topic that comes up frequently on her new reality TV show "The Kardashians." In one instance, the Good American mogul frets about appearing on James Corden's "Late Late Show" because she worries people will pick her apart for what she wore, what she said or worse. 
We all collectively teared up when the talk show host reassured his guest with some father-like advice. "All you have to remember is, none of these things are about you," Corden told Kardashian about mean tweets that might come her way. "It's only a representation and a reflection of them. That's it. That's it. It's nothing to do with you. What somebody thinks of you is none of your business" (via Marie Claire).
Although the British star's words soothed Kardashian's nerves at the time, she struggles with anxiety throughout the show, even lamenting to her mom Kris Jenner at one point that walking down the street can be a challenge — basically because she worries everyone is judging her, all the time.
Most recently, the mom of one attended the Met Gala alongside her famous mom and sisters, Kim, Kourtney, Kylie and Kendall. And although she had her family to support her, sadly, the star still suffered at the high-profile event.
Behind the glam, Khloé Kardashian admits she was a mess at the Met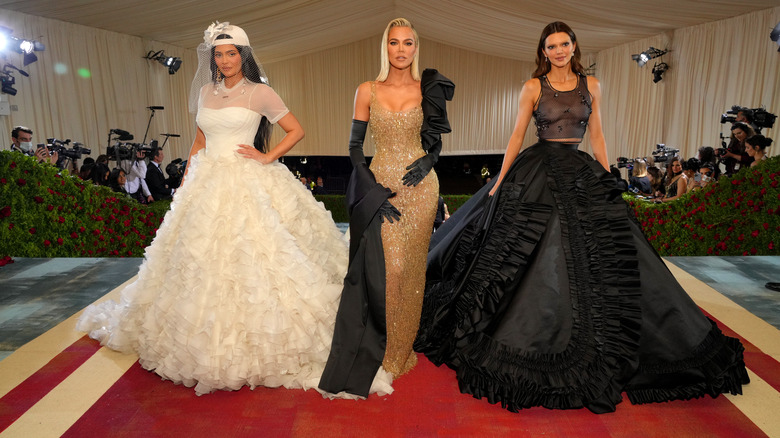 Kevin Mazur/mg22/Getty Images
You couldn't tell from the star's seemingly effortless movements on the red carpet or her expression in photographs. But taking to Twitter to open up to her nearly 30 million followers, Khloé Kardashian gave fans some insight into her mental state as she stepped out in front of the world at the Met Gala on Monday night in New York City.
"Am I supposed to admit that I almost had a heart attack on that carpet tonight? My anxiety was through the roof!" the Instagram influencer tweeted. She later checked in with her fans, sharing this cryptic tweet: "I love you guys!! Let's chat this week. It's been a roller coaster past few weeks. I miss you all."
Many followers shared their support for Kardashian after she confided that the Met appearance had given her tremendous anxiety. Not surprisingly, several other Twitter users weighed in with not-so-positive feedback, which probably helps to explain the star's anxiety! For instance, one person tweeted in response to her disclosure, "[I'd] be scared, if my outfit was that bad also."