Here's Why You Won't See Trixie Mattel On All-Stars 7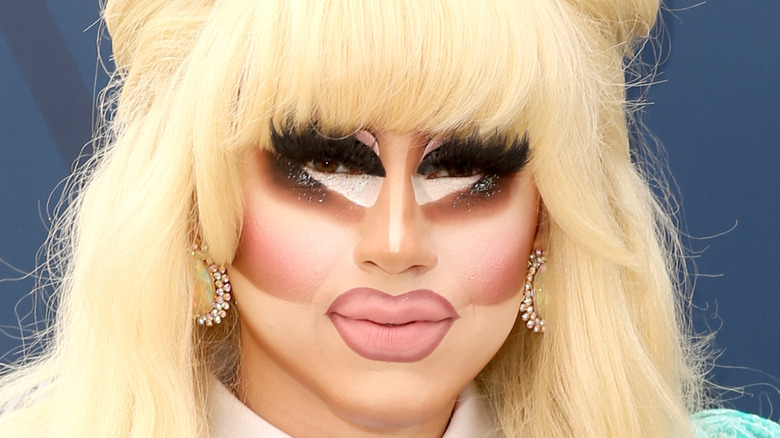 Jesse Grant/Getty Images
Although Trixie Mattel is one of the most popular and successful queens to ever grace the Werk Room of "RuPaul's Drag Race," her ascent hasn't been without controversy. 
Most notably, Trixie's "All Stars 3" win over fan-favorite Shangela remains one of the biggest upsets in the show's history. As Them spectacularly headlined a piece covering Trixie's victory, many fans contended that "Shangela was ROBBED."
The Wrap argues that Trixie only won because of frontrunner BenDeLaCreme's spectacular self-elimination (Ben had already won four challenges prior, out of a possible five).
Likewise, Shangela, who sent many of her competitors home, was unsurprisingly not chosen as the season's standout when those same queens — a jury of her queers, as they were termed — opted not to put her in the top two. This was especially unfair since, as Gay Times notes, Shangela had won more lip syncs and challenges than the others. 
Even host RuPaul Charles, who described the move as "vindictive" in an interview with Entertainment Weekly, acknowledged that, although Trixie is undeniably a star, she probably wasn't the rightful winner of "All Stars 3."
Considering her history with the spinoff show is mired in negativity, maybe we shouldn't be too shocked that Trixie opted not to appear on the upcoming "All Stars 7." However, her reasons for turning it down have nothing to do with Trixie's previous experience.
Trixie is just too busy to do another season of Drag Race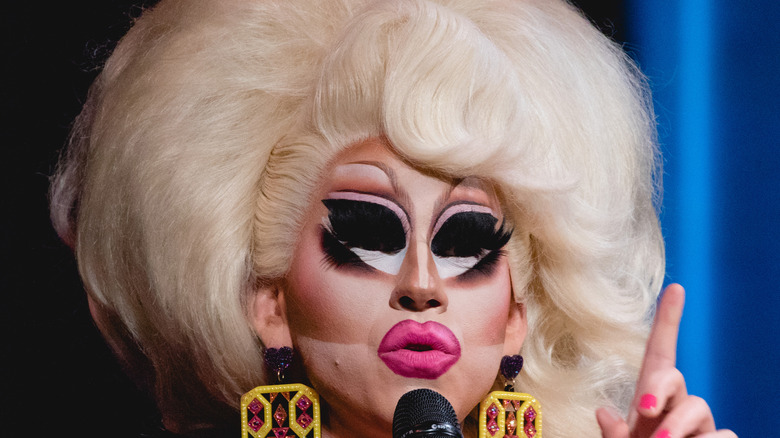 Rick Kern/Getty Images
In an interview with Pink News, "Drag Race" fan-favorite Trixie Mattel revealed that she was, indeed, asked to appear on the upcoming all-winners season of "All Stars," but, sadly, the social media star was simply too busy to commit to it.
Trixie confirmed she remains close with the powers-that-be over at production company World of Wonder and "heard things coming down the pipeline" about a potential all-winners season.
Although she was given the opportunity to take part, with an upcoming tour and reality series, alongside Trixie's successful music career, she couldn't justify taking the time off to do it. "When I left, I said, 'Can you promise me that you'll invite me back for winners?', and they said, 'Yeah, we'll invite you back,'" the reality star recounted. 
Even so, Trixie doesn't regret her decision. In fact, the only thing she's bummed about is missing out on hosting "Drag Race" sister show "Pit Stop." "It was like my favorite job," Trixie shared. "So I'm sad I can't do 'Pit Stop' on the first 'All Stars' winners."
At least she's got "Trixie Motel" to focus on, with the beloved queen promising Entertainment Weekly that her reality show is a must-watch. "I'm a drag queen," she said. "This motel is the ultimate stunt that no other drag queen or other celebrity would even attempt because it's psycho. It's psychotic to do this."
There's been major controversy over the All Stars 7 casting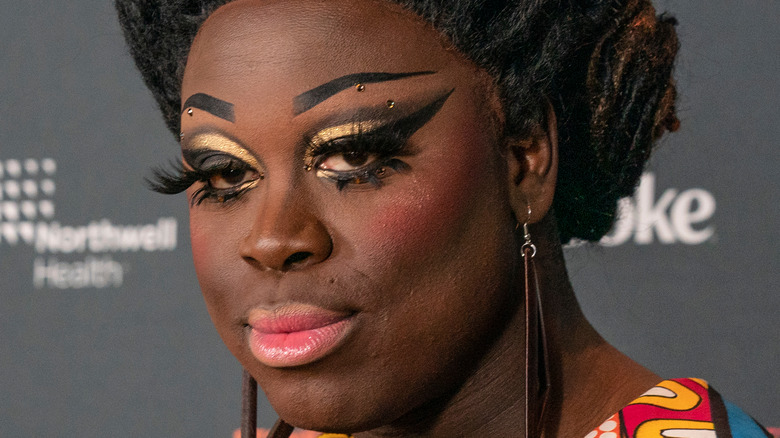 lev radin/Shutterstock
The "RuPaul's Drag Race All Stars" 7 cast has fans shook, not least because, for the first time ever, eight previous winners will be competing for the crown. When the lineup was released, fans began speculating about who was and wasn't asked to be on the show. 
Season 8 winner Bob the Drag Queen clarified during an episode of "Sibling Rivalry," her hit podcast with Monét X Change — who will be appearing on "AS7" — that she didn't turn down the opportunity to compete again. 
"I want everyone to know I was not busy," Bob shared, per Out. "I literally just did not get a call. They did not reach out to me." She helped Monét prepare, though, so all was not lost. 
As for living legend Bianca Del Rio, in an interview with Digital Spy, she confirmed that, similar to Trixie Mattel, the producers did call her. And, much like Trixie, Bianca simply couldn't justify taking time off work to do the show. Moreover, she reasoned that "Drag Race" badly needs a revamp to freshen it up.
We'll have to wait and see what kinds of tricks "AS7" has up its sleeve, but it's comforting to know that certain fan-favorites chose not to take part rather than (allegedly) being outright ignored, like poor Bob. Hopefully, if there's another all-winners season down the line, the hilarious podcaster will get the chance to take part.