Things You Don't Know About Stana Katic
Getty Images
She dances, plays instruments, saves the environment, and is the ultimate detective. Okay, the detective role may be on television, but this list shows just how cool actress Stana Katic is. The star is well known for her role of Kate Beckett on ABC's Castle and, while fans see the star on the screen often, Katic has made sure to keep a balance between work and life, making her privacy a priority. 
Throughout the years though, Katic has shared a few fun facts about herself and her life. So let's take a look at some things you probably don't know about actress Stana Katic. 
She was raised by immigrant parents
Katic was born into an immigrant family, to parents from the original Yugoslavia. As she shared with Chatelaine, they came to North America with very little and found their way to Hamilton, Ontario, before officially settling in Chicago. Once there, they "built an empire of sorts with their furniture business."
Katic described her upbringing during the interview, going into detail when it came to her parents' focus on her and her siblings' education, saying, "They got my five siblings and me educated — piano, ballet, karate — well travelled and excited about the world."
Acting was always her priority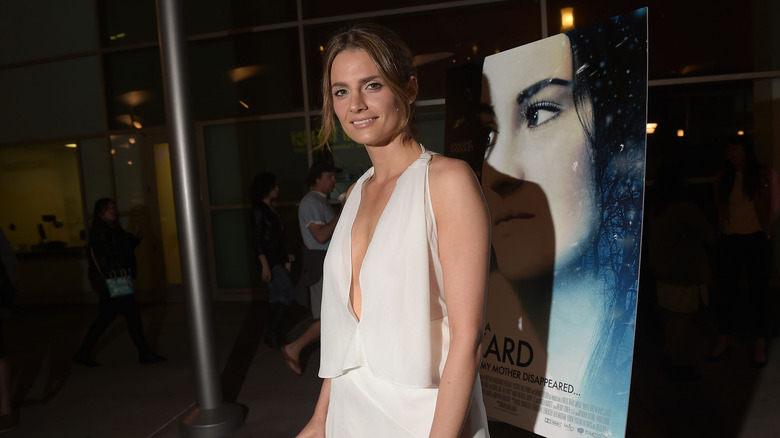 Getty Images
While some stars find their calling later in life, others seem born for Hollywood. Even with the dancing and playing musical instruments, acting was always in the cards for Katic. As she shared with Female First, she knew she wanted to be an actress since she was 4 years old. She revealed in the interview, "Yeah, I remember being actually asked by a family friend of the time, who was suggesting 'doctor, dentist' and I just went 'actress!'"
An unusual audition led to a big role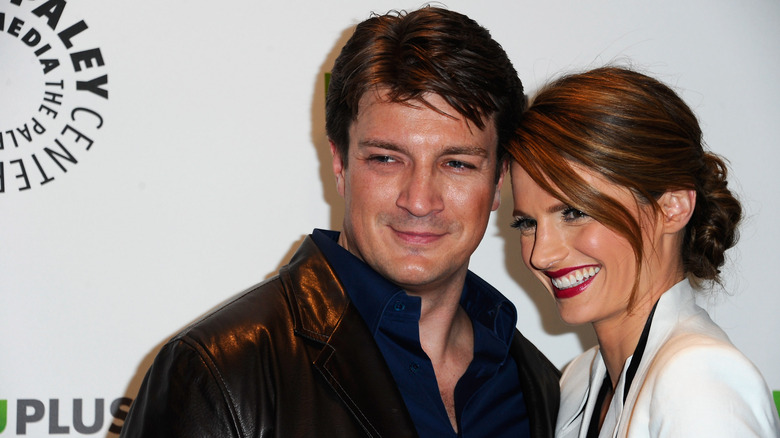 Getty Images
Katic may be well known for her role of Detective Beckett on Castle, but the story of how she landed the role isn't known quite as well.
The actress shared details during an interview with The TV Addict about the unusual audition. She said, "I didn't have time to shop for the right blouse so I just grabbed this blouse that I had and thought I'll make it work. When I got to the testing area, they were doing the makeup, hair, fiddling with my clothing and of course it wasn't working. There I was, trying not to stress out because I'm about to be on camera for about 40 to 50 people in about 10 minutes."
Her future co-star, Nathan Fillion, ended up being a huge help in the sticky situation. She continued on, "There was Nathan grabbing a coffee, he says, 'Hey, how are you doing?' I'm like, 'So can you help me out for a second?'...So he cut my shirt, removed the lower tunic part and it's funny because the producers kind of walked in on the two of us being co-criminals and I thought that was just a real wonderful kind of taste of what the camaraderie would be in the future on the show."
She wants to learn how to rap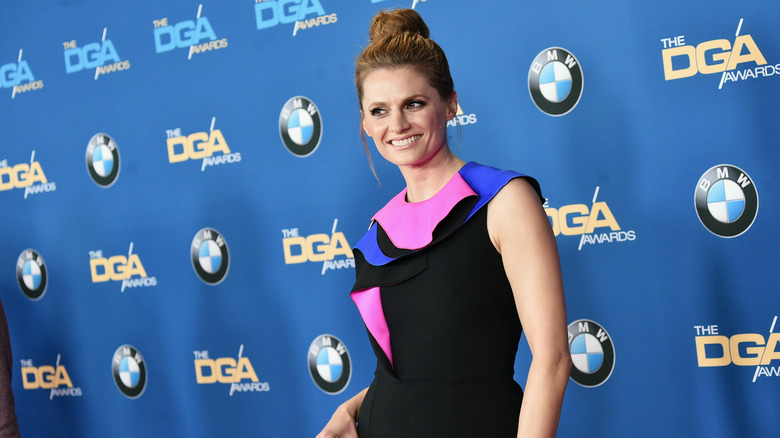 Getty Images
This actress is already talented, so what is the next hobby she wants to tackle? She is ready for her rapping career. Katic shared the goal with Glamour at the Independent Spirit Awards, admitting, "I know it sounds utterly ridiculous!"
She has her favorite musicians as inspiration. She continued on, "I like anything by 50 Cent and Snoop Dog. I love the way they mouth their way around words. I'm not an aficionado, but I would like to learn!"
Besides actually learning to rap, it's the name that is key. So what would Katic's stage name be? She has it all planned out, saying, "Kinectic would be good! Kinectic Katic is deep! I love it!"
She would totally play a superhero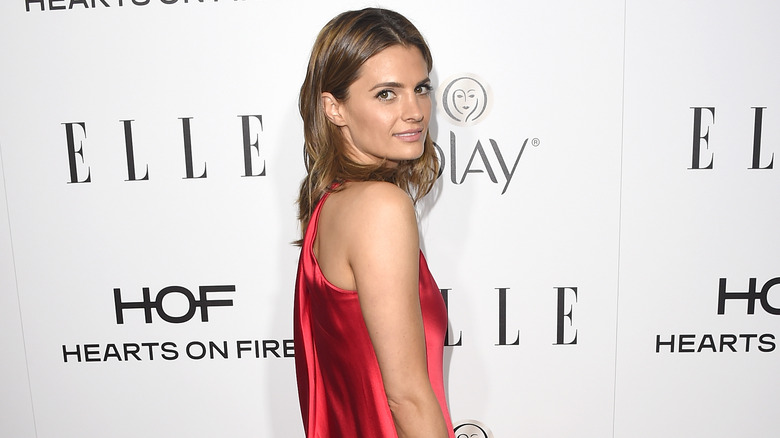 Getty Images
When it comes to her acting career, Katic doesn't shy away from the tough roles — she actually wants those specifically.
During an interview with Collider, Katic spoke to her love of challenging herself. She said, "I want to do action films. I want to go and hang off of wires, and jump off of bridges, and hang on bungee chords. I've always really loved it."
With a desire to do action films, what kind would be better than a superhero film? Katic already knows which characters she wants to play on the big screen. During the interview, she continued, "I'd love to play Talia al Ghul, who I played in the new Batman Asylum for the video game. I'd love to play her. I think Liam Neeson is so killer, and I'd love to play opposite Christian Bale and the rest. I read Scarlett recently, and that was a killer comic book. The Black Widow was pretty rockin'. There is a big list of killer chicks that are just rockin'."
She cares about the planet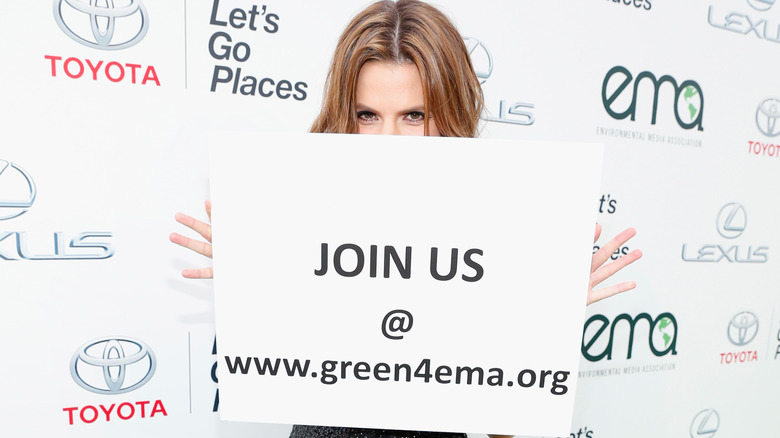 Getty Images
Katic was raised to care about the planet, ever since she was young. Speaking with the Environmental Media Association (EMA), of which she's a board member, Katic shared, "People in my family have always had gardens [and] fruit trees; a lot of my family had household livestock. So, the importance of chemical-free food sources and 'nothing goes to waste' mentality was something I was raised with. I suspect caring for the environment was a natural outcropping from that foundation."
The actress also shared different tips for other celebrities and influencers who want to make a difference and how they can do that. She said, "Lifestyle choices that are kind to our natural surroundings are often fun, healthy and easy. Highlighting helpful pointers can do an immense amount to open up new and improved ideas on 'how to do it better.'"
She wants people to go car-free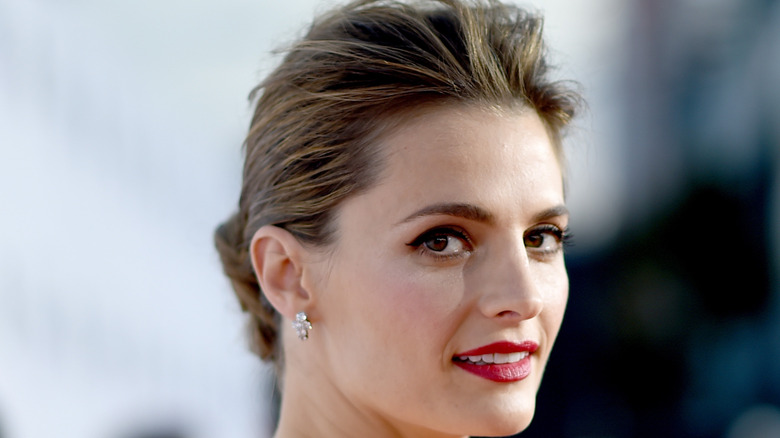 Getty Images
Katic has taken her own actions in order to be environmentally-friendly. In 2010, she created the Alternative Travel Project, which encourages people to find different methods of transportation besides driving their own cars.
As Katic described to People, she was inspired when she went to Europe and saw that "walking and cycling to go about your day was more normal than having a car to run chores." She went on further to say, "ATP makes sense to me. It is a fun lifestyle choice that has a valuable positive effect on health and the environment."
She has always wanted her love life to be private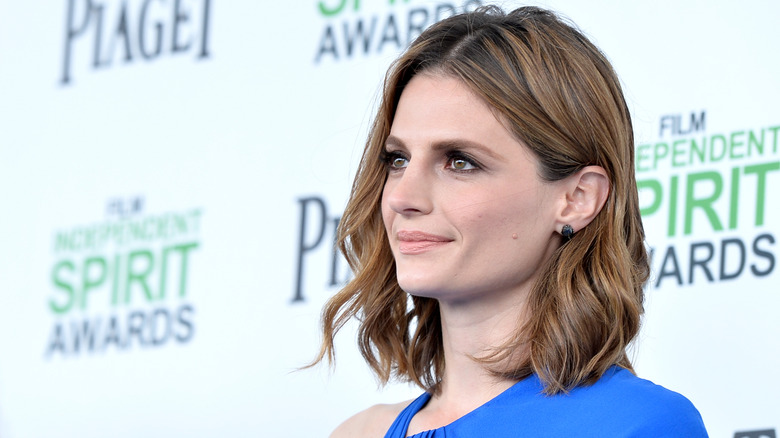 Getty Images
When someone takes on the role of celebrity, there is very little that stays private in that person's life. However, for Katic, there is one thing she won't compromise on. As she shared during her interview with Chatelaine, "I love to kiss, but I don't tell. Romance is difficult for some celebrities. If the media finds out you're dating Robert Pattinson, you're screwed."
Even though the actress keeps many details of her private life quiet, she did share her overall thoughts on relationships, saying, "I like the concept that if you're with someone, it's for the long term."
She had the ultimate birthday celebration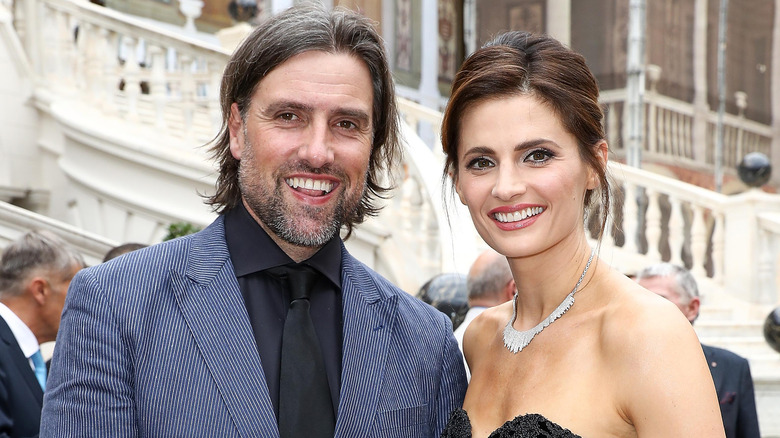 Getty Images
Katic proved she meant it when she said she wants her relationship to be for the long term. In April 2015, she celebrated her birthday in the best way possible by also getting married and celebrating her love with new husband Kris Brkljac.

As People reported, Katic married Brkljac "in a private family monastery on the Dalmatian coast." Katic and her new hubby dated for quite some time before tying the knot, and he's not in the acting business, which probably makes it easier to stay out of the public eye. So what does Brkljac do? People reports he's a business consultant.
New acting projects are here for the actress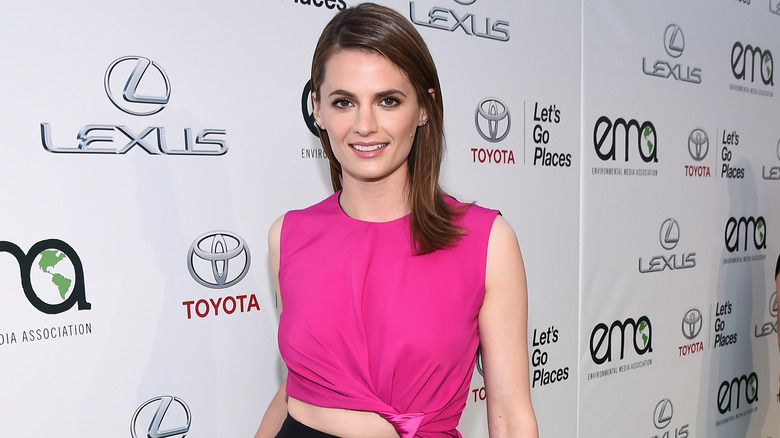 Getty Images
Katic has become a favorite TV detective thanks to Castle, but what's next for the actress? Luckily, her next project will keep the action and excitement that Katic loves.

As reported by Deadline in July 2017, Katic will star in Absentia, a new 10-episode series that will air later in 2017 on AXN channels. In the series, Katic will play an FBI agent who is involved in a series of murders. It's the perfect crime thriller for Katic, and it's exciting to see what the future holds for her future acting projects. The actress is also taking on the horror genre in the new film, Cadaver, as shared by Deadline.
There's no doubt whether Katic is in front of the screen or off saving the environment, hers is a name that will continue to be heard for a long time.