The Kardashians' Treatment Of Scott Disick Over Kourtney's Engagement Has Fans Divided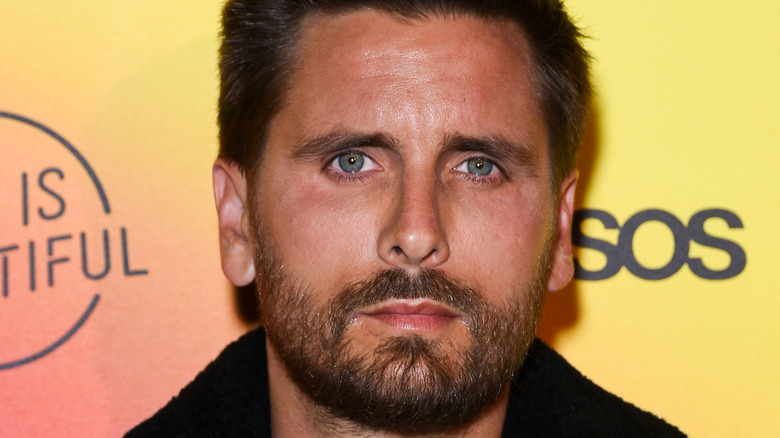 Presley Ann/Getty Images
Kourtney Kardashian and Scott Disick have a long and sordid relationship history. The onetime couple was together on and off over a period of almost a decade, from 2006 until 2015 (via Life & Style). In that time, the reality TV stars welcomed three children — Mason, Penelope and Reign.
Although Disick dated a bevy of (younger) women after splitting up with Kardashian for the last time, including Amelia Hamlin and Sofia Richie, he has admitted to still having feelings for the mother of his kids. In fact, he confessed to be willing to marry her — if she was open to it.
Fans now know a happily ever after between the Poosh founder and car enthusiast is not meant to be, with Kardashian having said "yes" to a marriage proposal from Travis Barker in October of 2021. We are now getting a behind-the-scenes look at the romantic engagement on "The Kardashians." The latest episodes follow the family as Barker plans the proposal and the entire family gets emotional about Kourtney finally finding the one for her.
But we also see the star's sisters and mom Kris Jenner fretting over how Disick might take the news. And fans have some thoughts about that, on both sides of the aisle.
Fans don't hold back about their feelings toward Scott Disick after the enagement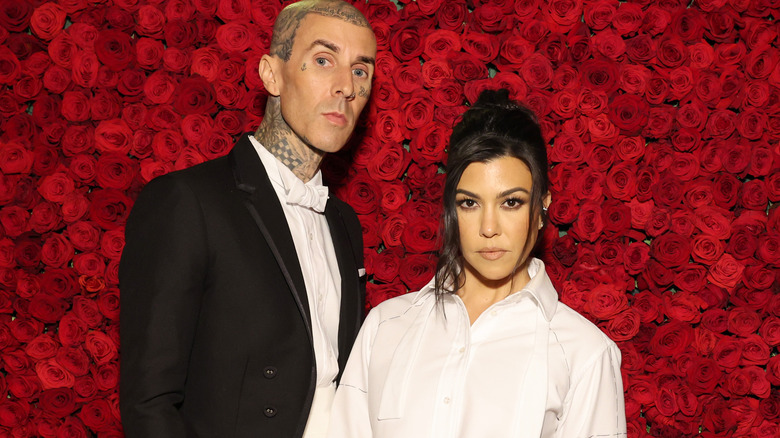 Cindy Ord/mg22/Getty Images
Fans who see how Kendall Jenner and Khloé Kardashian, as well as other members of the family, are worried about how Scott Disick may react to finding out that Kourtney is engaged to Travis Barker are sharing their (rather strong) opinions about the complicated dynamic on Twitter.
Some fans think the mom of three should move on with her life without guilt about how her ex feels. This stance was voiced by many Twitter users, with one tweeting, "it's not kourtney's job to monitor or carry scott's feelings. she deserves her happiness and her life and should enjoy without hesitation."
Likewise someone else supported Kardashian by commenting, "Can Kendall STFU about Scott and let the night be about Kourtney!" The fan added that Disick had plenty of time to win his ex over but failed. Other fans echoed this very sentiment time and time again.
But at least one Twitter user appreciated another family member's compassion toward Disick, tweeting, "I swear there needs to be more @khloekardashian in this world. The way she just sympathizes and her relationship with Scott regardless of Travis just says a lot."
Finally, many fans praised Kim for "shutting down" any talk of Disick's feelings at the engagement party following Barker's proposal.