Young And The Restless: Chelsea, Rey, And Sharon's Love Triangle Explained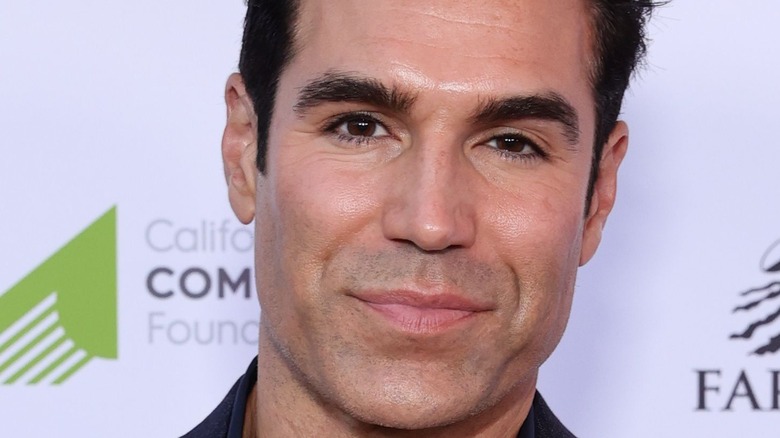 Rich Fury/Getty Images
Now that Rey Rosales (Jordi Vilasuso) is dead on "The Young and the Restless," two women are openly mourning him. One was his loving wife who is lost and heartbroken after losing one of the only men she's been with in years, who loved her for her, flaws and all. The other spent the last few months of Rey's life fantasizing about being with him romantically, although it never came to be.
"Y&R" had a lot of potential on its hands with the Chelsea/Rey/Sharon triangle, but opted to end it when the show didn't renew Jordi Vilasuso's contract (via Soap Opera Digest), killing Rey in a car accident and later revealing he ended up on the wrong side of the road that fateful night because he had a heart attack behind the wheel (via Soaps.com). Both Sharon Rosales (Sharon Case) and Chelsea Lawson (Melissa Claire Egan) were waiting for Rey to return to Crimson Lights with the hockey tickets he left at home so he could take Chelsea and her son, Connor Newman (Judah Mackey), to a game. And both women are devastated that he is gone, but how did this brief triangle begin?
Chelsea tried to kill Rey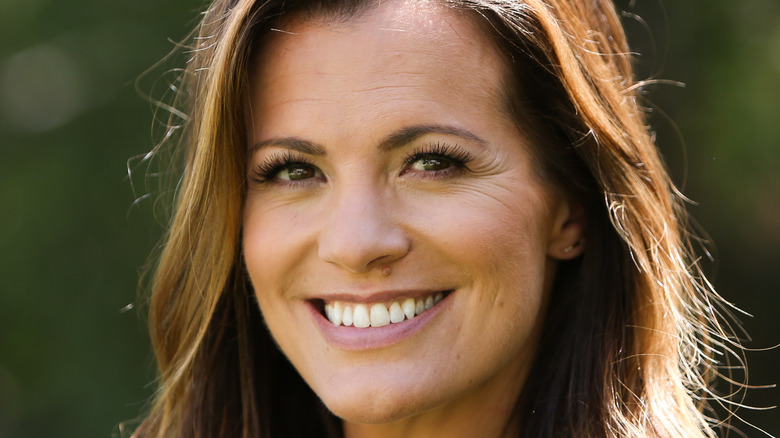 Paul Archuleta/Getty Images
Rey Rosales could have met his death in 2021 rather than 2022 if Chelsea's plot to kill Rey and frame Adam Newman (Mark Grossman) had worked. At the time, Chelsea Lawson was recovering from a stroke, but didn't bother telling anyone other than her best friend, Chloe Fisher (Elizabeth Hendrickson), that her recovery was actually going quite quickly. She could speak again and wasn't wheelchair-bound, but she pretended that she was because she was convinced that Sharon was trying to take Adam from her again. She was so angry at Adam for always seeming to want Sharon that she decided to have Chloe unwittingly slowly poison Rey and set Adam up for the crime as revenge (via Soaps.com).
Well, Rey almost died, Chelsea got caught, but claimed she did what she did due to temporary insanity and ended up in a mental health facility (via Soaps In Depth). Even Rey forgave her and when she got permission to leave the facility early to take care of her ailing mother out of town, Rey accompanied her as the police officer assigned to make sure she didn't pull any tricks, according to Soap Central. That's when Rey and Chelsea became friends.
Chelsea starts thinking of Rey in a new way, Sharon's not happy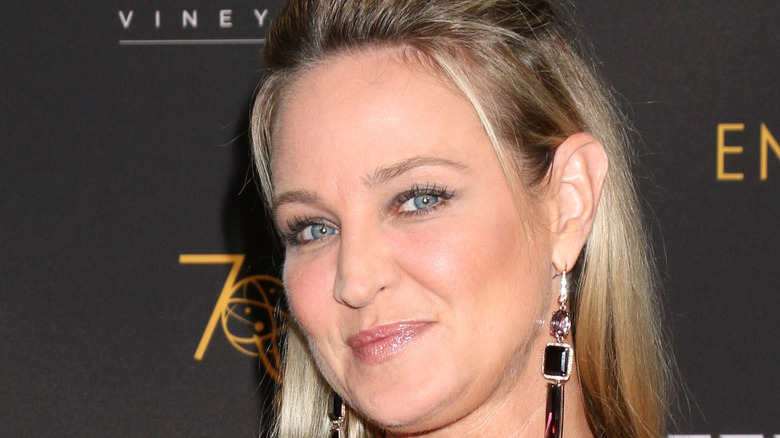 Kathy Hutchins/Shutterstock
When Chelsea Lawson returned to Genoa City to begin her life anew, she continued her friendship with Rey Rosales, but told herself they were just friends. However, Chelsea surprised even herself when she awoke from a dream in which she and Rey kissed, according to Soaps.com. She tried to put the kiss out of her mind, but as Sharon noticed her spending more time with Rey, smiling at him more, and letting him grow closer to Connor. Sharon started to notice that Chelsea was with her husband a lot and confronted Chelsea, who claimed just she and Rey were friends.
Sharon did her best to bite her tongue when Rey made plans to take Connor to a hockey game out of town and Chelsea chose to join them at the last minute (via Soaps In Depth). However, when they were ready to leave, Rey realized he left the tickets at home, and he never made it back to the coffee shop to pick up his friend and her son as that fatal heart attack occurred that produced a three-car pileup, also killing this triangle that fans looked forward to right along with Rey.