What Attracted Raúl Esparza To His Role In Candy - Exclusive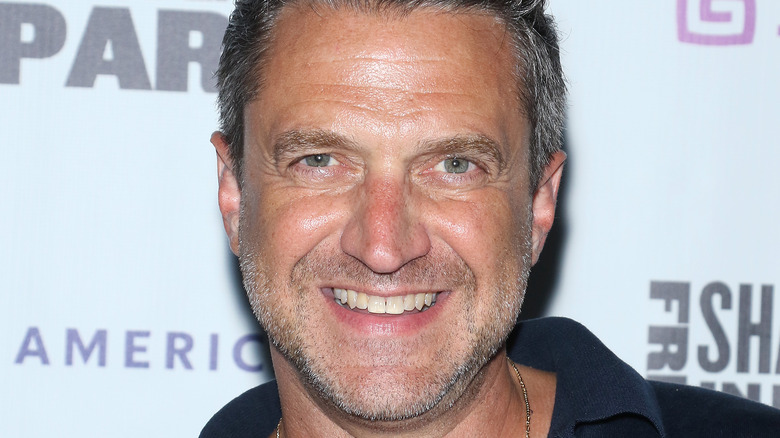 Jim Spellman/Getty Images
In his busy career in stage, film, and TV, Raúl Esparza has played a wider range of characters than most actors, appearing in everything from musical theater to "Law & Order: Special Victims Unit." And he likes to dig deep into the characters he plays, whether they're serious or comic, resulting in a level of craftsmanship that's earned him four Tony nominations as well as numerous other awards.
His most recent role as defense attorney Don Crowder in Hulu's true-crime miniseries "Candy" gives him more than enough material to dig into and explore. One of the most polarizing figures in the real-life story of the 1980 trial of Candy Montgomery — who was accused of brutally murdering a friend with an ax — Don Crowder was, by all accounts, out of his league. He'd never tried a criminal case before and had nothing going for him but boundless (and perhaps delusional) self-confidence and faith in his client. While "Candy" takes some liberties with the details of the actual incident, Esparza was drawn to the story of the real Don Crowder and the challenge of portraying him. In an exclusive interview with The List, he shared why.
Raúl Esparza studied the real Don Crowder in depth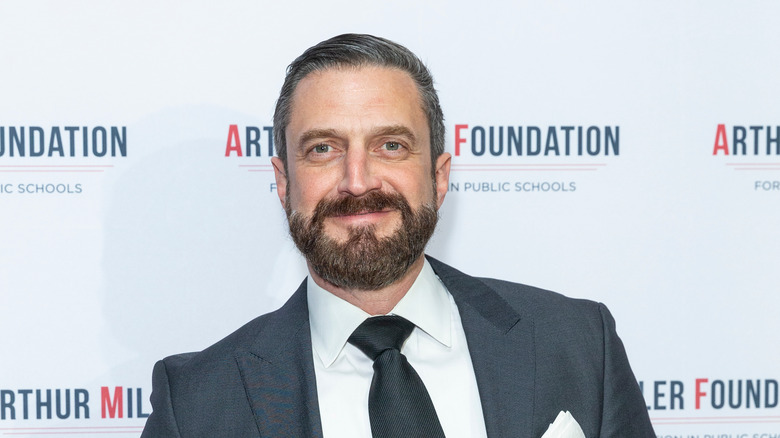 lev radin/Shutterstock
Before shooting, Raúl Esparza did his homework, finding out as much as he could about the Candy Montgomery case. "I'm a big reader, so I liked reading a lot about the case," he said. "We had trial transcripts and photographs of the crime scene, and we had interviews with the people who were involved and in attendance in the courtroom or at the police station."
He also made a point of studying how the real Don Crowder looked and behaved. "I looked for audio and video of Don," he said. "I tried to find how he felt and looked and sounded, made some decisions to not play him exactly the way he looked in his face. Everything else was a lot of fun to try to emulate, even down to the cadence of the way he spoke and the way he said very particular words, because he had an incredibly specific way of speaking. That was fun."
Raúl Esparza found Don Crowder's passion compelling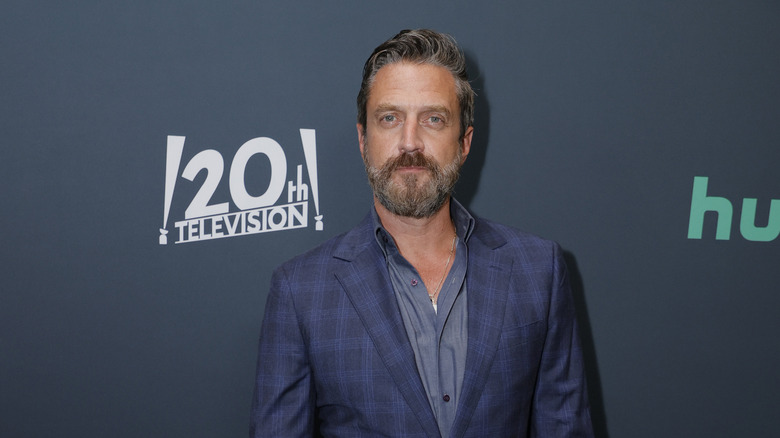 Michael Loccisano/Getty Images
Raúl Esparza was fascinated by Don Crowder's larger-than-life personality and sometimes comic levels of self-confidence — especially against the backdrop of the dark events at the center of "Candy." "I liked Don's bravado. I liked the humor in the piece. I liked the sickness of the piece, too," he said. "I was attracted to the fact that he was completely audacious for a first-time trial attorney who managed to really pull off some extraordinary accomplishments without the experience behind them."
But honoring a complicated, real-life character who seems to veer between brilliance and obliviousness meant walking a fine line. For Esparza, the biggest challenge to getting Don Crowder right was "playing him with a great deal of dignity and bravura, and giving all the comedy implied in that and all of his bad-assery total free reign without ever commenting on it or making him silly." And this, he said, meant "finding that line you walk between being funny and dealing with the reality of the horror of the situation they were in."
The first two episodes of "Candy" are now streaming on Hulu, and the five-night event leads up to the finale on Friday, May 13.