Britney Spears' Latest Online Behavior Has Fans Worried For Her Future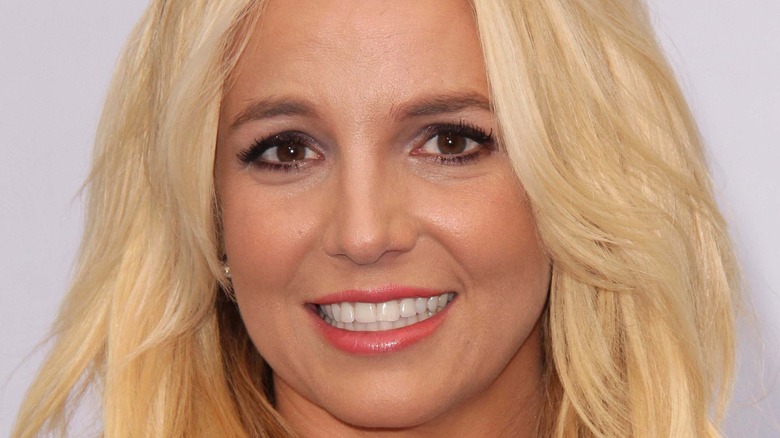 s_bukley/Shutterstock
Recently, Britney Spears revealed even more devastating details about her relationship with her father, alleging that things were much worse behind the scenes than even her most diehard fans realized. Spears emerged victorious after her lengthy, and very public, battle to be freed from her strict conservatorship late last year. As The Guardian reported at the time, the legendary pop star's financial, business, and personal interests were tightly controlled by Jamie Spears for the best part of 14 years.
Per Elite Daily, shortly after the ruling, Spears shared a couple of since-deleted Instagram posts about how pleased she was. The first was a short video showing members of the #FreeBritney movement celebrating outside the courthouse. "Good God I love my fans so much it's crazy!!! I think I'm gonna cry the rest of the day!!!! Best day ever... praise the Lord... can I get an Amen????" she wrote alongside it. Spears later shared another post, admitting simply, "I can't freaking believe it !!!! Again ... best day ever!!!!"
Although the "Crazy" hitmaker has since been incredibly open on social media, likely because she finally feels safe doing so, fans are concerned Spears might be pushing things a little too far with her latest posts.
Britney Spears shared a selection of racy photos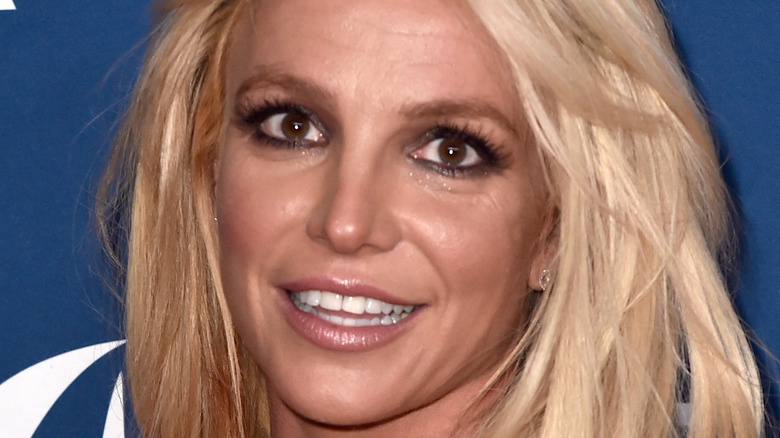 Alberto E. Rodriguez/Getty Images
Britney Spears left fans wondering whether all is well with her after sharing a string of racy photos on Instagram, many of which appeared to be near-duplicates of each other. The first slideshow was captioned, "Photo dump of the last time I was in Mexico BEFORE there was a baby inside me" and included seven shots of the pop star standing completely naked, covering her modesty with her hands and a large heart emoji. The comments were filled with concerned fans wondering why Spears felt compelled to over-share so much. "You don't need that," wrote one, while another encouraged the "Toxic" hitmaker to delete the post immediately. A third even posited, "Those eyes look like they're screaming for someone to help her. Just no life in them."
Spears followed up with two more, strikingly similar posts. However, there were several fans cheering Spears on for doing what she wants after years of being under her father's control. As one follower argued, "Britney was forced to be silent and controlled against her will so others could gain money and power. ...If she wants to pose naked then that's her right." As Page Six notes, Spears' Instagram alerted fans that something was very wrong during her complex conservatorship battle. There were several posts over the years that followers interpreted as cries for help, believing the "Baby One More Time" hit-maker was trying to slyly communicate with them through social media.