Ellie Zeiler Talks About Future Plans For Acting - Exclusive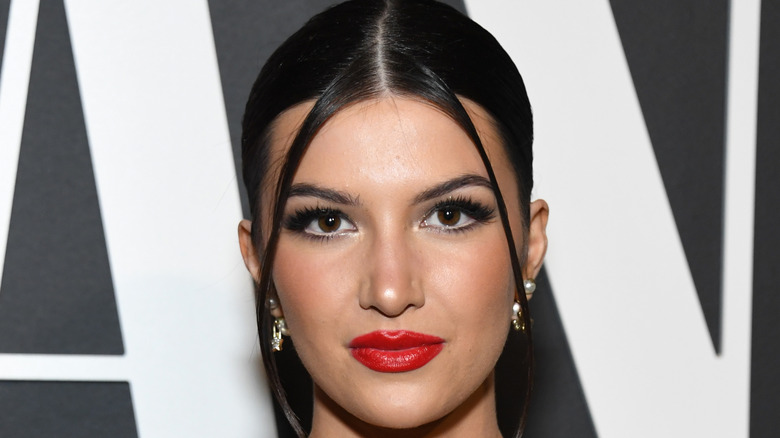 Jon Kopaloff/Getty Images
Ellie Zeiler is known on TikTok for her lip sync, fashion, lifestyle, and dance videos. The 18-year-old's TikTok account currently boasts 10.6 million followers. Along with her already successful social media career, the influencer is just starting to try her hand at acting. Fans of Zeiler can now watch her playing Ari in Season 3 of "Crown Lake."
The first 2 seasons of the Brat TV series centered around a group of teens trying to solve a mystery at their elite boarding school in the '90s. Meanwhile, Season 3 has brought the story to the present day and introduced a whole new cast of characters, including Zeiler, Symonne Harrison, and other social media celebrities.
Zeiler sat down for an exclusive interview with The List to discuss her role on the TV show and why she was excited to get into acting. The TikToker shared what her overall experience was like, as well as what her plans are for acting going forward.
Crown Lake was her first big acting role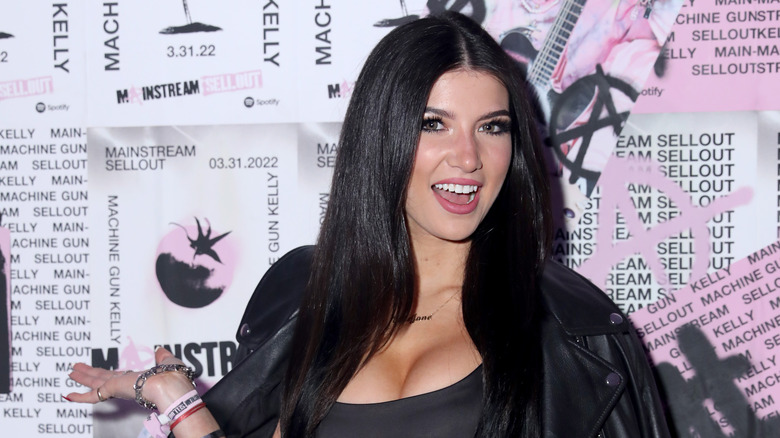 Anna Webber/Getty Images
After doing theater in high school, Ellie Zeiler said she'd "always wanted to be an actress in the back of [her] mind." However, "Crown Lake" was the first project she in which she appeared on camera. Going into the show, she said she had a lot of anxiety about starting something so new. "The first week of filming, I was so nervous every single day going into it," Zeiler said. However, she did her best not to let those nerves hold her back. "I told myself that if I really worked hard and I really developed or got to really get into character, then it would all work out," she said.
Although the TikToker said there were some aspects to filming that were challenging at first, overall, it was a huge learning experience. She particularly liked bonding with her castmates and learning from them. While some of the cast, such as Zeiler and Symonne Harrison, were social media influencers, others were actors who weren't as involved with social media. Because of that, Zeiler said they had a lot to learn from each other. "We got to come together and teach each other things where, at lunch, I'd be teaching people how to make TikToks. On set, they'd be teaching me how to really get into a role and into a character. We were both learning from each other, which was fun," she said.
What are Zeiler's plans for the future?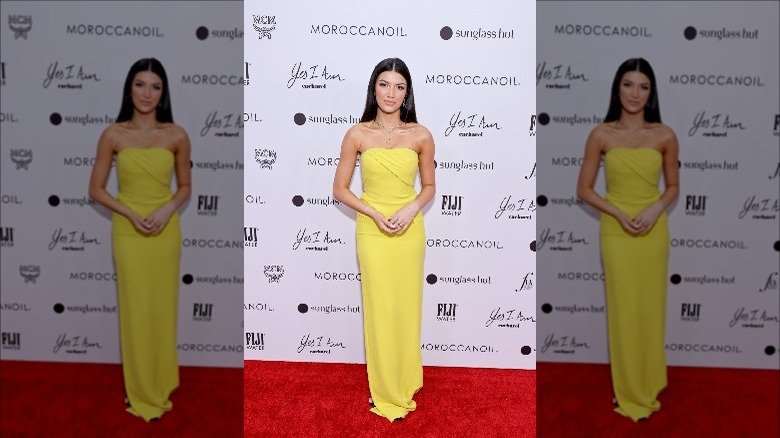 Matt Winkelmeyer/Getty Images
Her foray into acting with "Crown Lake" was quite a positive experience for Ellie Zeiler. Talking about her time on the show, the TikTok star said, "Getting to be a different person and be a different character was super fun, and getting to explore someone else's side and character as well." She added that acting is definitely something she'd like to pursue going forward and that she'd love to be in a feature-length film. "I feel like every single week, I'm so excited for a new episode to come out, but I want all of them to come out at once. Hopefully, a movie is in my future. I'm manifesting it now," Zeiler said.
She's also continuing to focus on growing her social media platform and taking things as they come. "I feel like it depends on the day but continuing acting is definitely something that I'm super excited to put a lot more time and energy into. Continuing social media, too — staying on track, that's my goal," Zeiler said.
Season 3 of "Crown Lake" is available to stream now on Brat TV. New episodes premiere every Tuesday.