BBC Host Reveals She's Entering Hospice Care At Age 40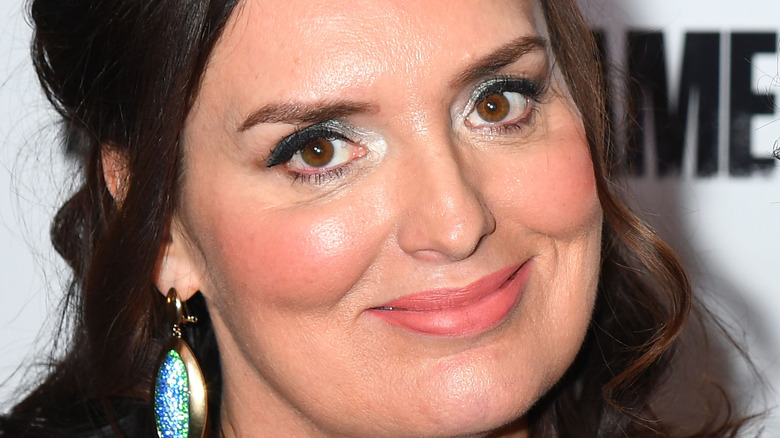 Dave J Hogan/Getty Images
Radio host, journalist, and cancer activist Deborah James announced a heartbreaking update on her battle with bowel cancer this week. Sharing on Instagram, James wrote, "The message I never wanted to write. We have tried everything, but my body simply isn't playing ball. My active care has stopped and I am now moved to hospice at-home care, with my incredible family all around me and the focus is on making sure I'm not in pain and spending time with them. Nobody knows how long I've got left but I'm not able to walk, I'm sleeping most of the days, and most things I took for granted are pipe dreams."
For those unfamiliar with hospice care, the U.S. Department of Health & Human Services defines hospice as palliative care used for terminal illness when a "doctor believes he or she has six months or less to live if the illness runs its natural course." In the case of James, this means her cancer battle will soon be coming to an end.
Yet while that end may be near, James' perseverance and persistence will continue to inspire others just as it has done for so many years since her battle began. James regularly shared her experience of living with cancer on a podcast called "You, Me & the Big C" created in partnership with Steve Bland and Lauren Mahon. 
Sharing her experience with Bowel Cancer UK, James' diagnosis arrived, "just before Christmas 2016."
The legacy of the Bowel Babe
Instagram
Facing a diagnosis of Stage 4 bowel cancer at age 35, the self-described overachiever shared, "Oh no, I was going to produce a mucinous tumor, found in 10% of bowel cancer, oh and then it was going to have a BRAF mutation — only the rarest and most hardest to treat due to its unresponsiveness to chemo, aggressive make up or lack of 'wonder' immunotherapy cure." A contributor to The Sun, James also created the website Bowel Babe to share her journey with others.
The journalist was cancer-free for a while but remained very aware that statistics were not on her side when it came to long-term survival rates. In 2020 she took to Instagram to write, "On paper I'm in a great place. In reality I'm scared, waiting for the floor to be whipped, wondering how long it will last." The cancer-fighter noted, however, that she is "thankful to be able to share the highs and the lows of living with cancer" with her readers.
"I always knew there was one thing I always wanted to do before I died. I have always over the years raised as much awareness and money for the charities that are closest to me," wrote James to Instagram. "You are all incredible, thank you for playing your part in my journey. No regrets. Enjoy life x Deborah".  The Bowel Babe Fund has been established to honor James' last wishes.