The Lip Sync On RuPaul's Drag Race That Was Deeply Meaningful To RuPaul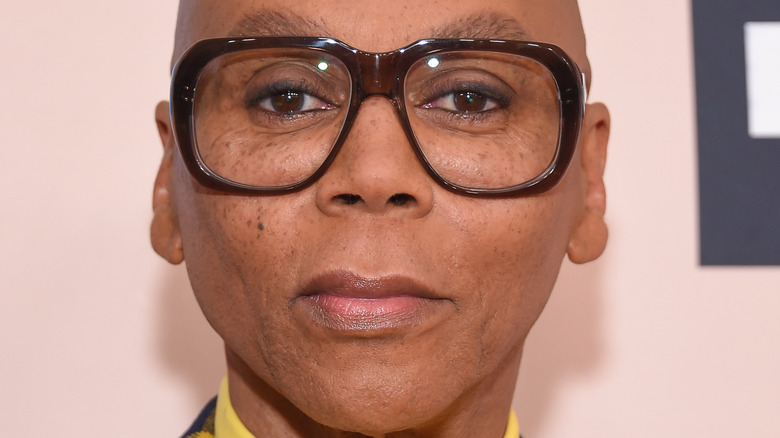 DFree/Shutterstock
"RuPaul's Drag Race" has become a staple in the world of reality television and is showing no signs of slowing down. For the debut of its 2022 season, the show that pits drag queens against each other in a bid to be crowned America's next drag superstar saw a 73% increase in viewership in its primary demographic, ages 18-34, per Deadline. 
The show isn't only growing in popularity in the United States and is also expanding into new countries in various international spin-offs. There's a "RuPaul's Drag Race" series in Canada, Spain, Australia, as well as the United Kingdom and the Philippines, just to list a few (via Collider).
Throughout his many years fronting the groundbreaking reality competition show, RuPaul has not only built himself an empire but has also experienced several emotional moments during the show's run — and there was one specific time in "Drag Race" herstory that deeply touched the host.
RuPaul's relationship with his family played into the emotional moment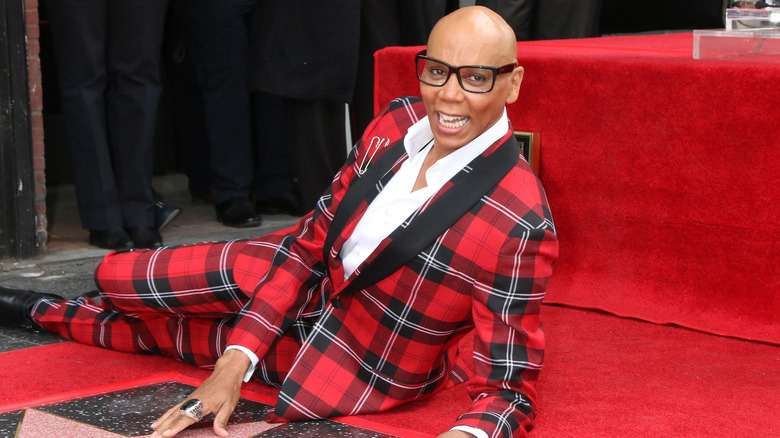 Kathy Hutchins/Shutterstock
Before RuPaul was the most well-known drag artist in the world, he was a child struggling to get by. In an interview with WBUR, RuPaul opened up about how his relationship with his father left him feeling defeated. 
When a young RuPaul was waiting for his father to pick him up for the day, "he wouldn't show up. And through years of therapy, all roads lead to that one moment. And I created an identity around that hurt. Looking back, it actually is something that I had to work through and that has made me stronger," the drag artist shared.
However, this painful relationship with his father only made him closer to his mother. In a 1993 interview with the Washington Post, Ru shared how much he adored her. "My mother was my first inspiration; she was totally a drag queen." He added, "Her personality was larger than life, she had great comic timing and a sense of style and self. I've just been realizing she was such a rebel, and would do what she needed to do, regardless of what everyone else was doing. She taught me strength and how to be my own self."
Ru often pays tribute to his mother on "Drag Race." Especially during the show's early seasons, and one moment, in particular, made him extra emotional.
The emotional moment went down during the show's second season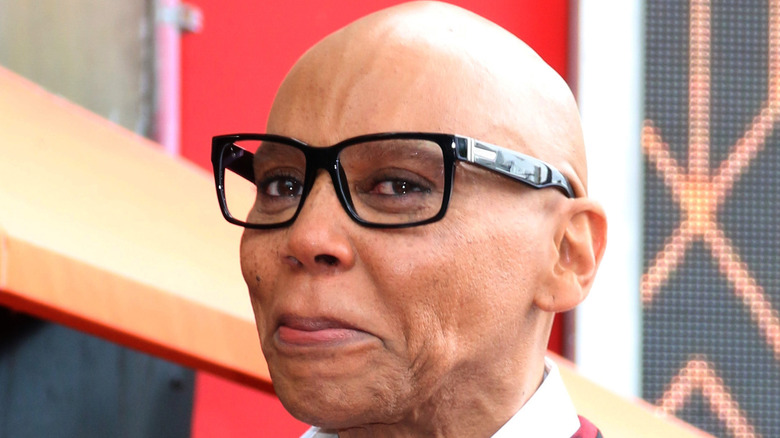 Kathy Hutchins/Shutterstock
The early days of "RuPaul's Drag Race" were special for RuPaul. Long-time crew member Jenny Bloom told Billboard that RuPaul used to have a blast behind the scenes. "Back in Seasons two and three, Ru used to roller skate around the set when there weren't any sets being built. And you can never forget the best sound in the whole world is hearing RuPaul laugh from somewhere off in the distance."
Back in Season 2, RuPaul was doing more than just roller skating behind the scenes. During a lip sync that season, Ru had a very emotional moment, per The Hollywood Reporter. 
During Season 2, Martha Wash, the singer behind everyone's favorite jam, "it's Raining Men," was the guest judge. Contestants Sahara Davenport and Morgan McMichaels found themselves in the bottom two, lip-syncing to "Carry On." 
"That song is very special to me because when my mother passed away, that was the song that I would play all the time," Ru shared. "I was performing at the gay and lesbian march on Washington [in 1993], and I knew my mother was ill and I knew that she was going to be making her transition soon ... It was a phenomenal moment for me because people were running to the stage, and I'm killing it. I know it's fabulous." Sadly, Ru later found out that his mother had passed.