Will The Flash's Ezra Miller Get Replaced Amid Ongoing Legal Drama?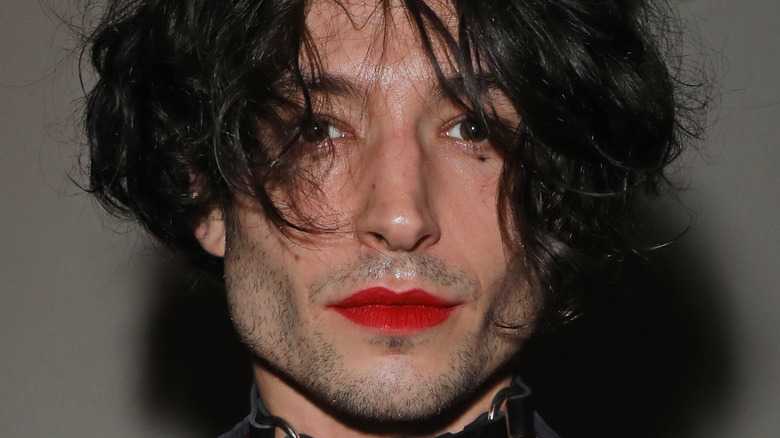 David M. Benett/Getty Images
Ezra Miller appears to be making headlines at the rapid speed of their DC character the Flash. Called out in the media for continuing trouble with the law, Newsweek lays out a timeline of troubling behavior beginning with a verified but now-deleted video that appears to show the actor choking a woman in Reykjavik, Iceland. March 2022 adds another layer with a karaoke-based bar arrest for disorderly conduct, followed by a restraining order filed for a separate incident the very next day. Adding to this new relationship with Hawaiian police, the actor was again arrested, this time for second-degree assault, only one week after the aforementioned restraining order was dropped.
In the midst of these incidents, Rolling Stone reported that an emergency meeting between Warner Bros. and DC executives resulted in the decision to "hit pause on any future projects involving Miller including possible appearances in the DC Cinematic Universe," as shared by GameRant. 
As reports of this meeting circulated, speculation became rampant about whether recent events would affect upcoming movies with Miller, including "The Flash," which is scheduled for June 23, 2023. The main question is, will Miller get replaced in the movie franchise amid their ongoing legal drama?
Rumors about Ezra Miller's future have been circulating online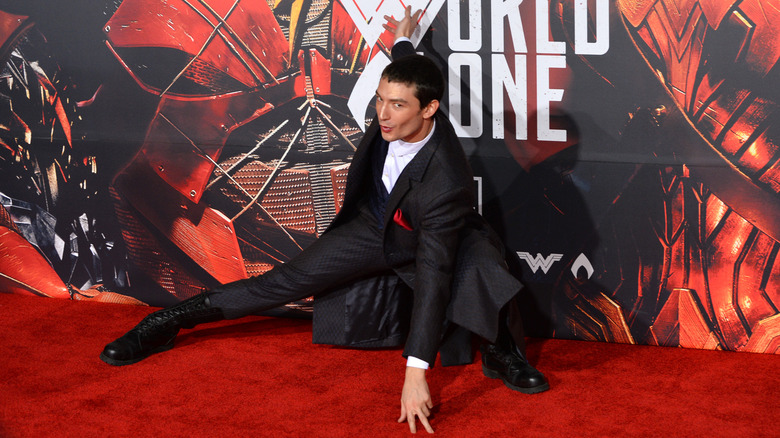 Featureflash Photo Agency/Shutterstock
Fan account The Flash Film News has been closely following discussion of any recasting for the upcoming film. "We've been in direct communication with Ezra's team for the past couple of weeks," the account claimed on Twitter. This comment follows a May announcement by the group that said, "Rumors of #TheFlash being recast by Dylan O'Brien are totally false. Ezra & WB are still in comfortable communication. WB is aware of Ezra's side of the story, which will put the situation in a new light when revealed. Ezra is also receiving counseling & seems to be doing better."
While there is no official word from Warner Bros., other sources seem to confirm that for the latest movie, at least, Ezra Miller will continue to speed across our screens. Adam B. Vary, a Senior Entertainment Writer for Variety, shared, "I'm told that WB is *not* considering replacing Ezra Miller on THE FLASH. Miller was arrested twice in Hawai'i this year, once for disorderly conduct and harassment, and again for second-degree assault."
So, it would seem that amid the ongoing legal drama, Ezra Miller will remain in their role for the summer release of the DC Universe. The DC Extended Universe, however, remains a larger question for fans and supposition.