Here's How Days Of Our Lives Star Heather Lindell Felt About Rejoining The Show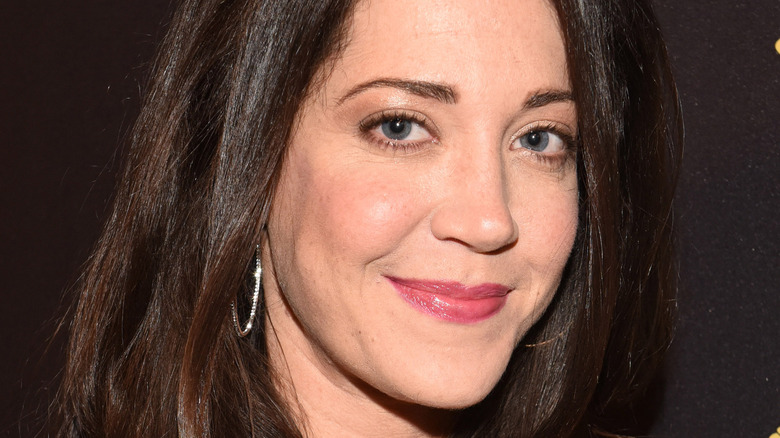 Vivien Killilea/Getty Images
The character of Jan Spears (Heather Lindell) hasn't exactly been a favorite among "Days of Our Lives" viewers. Jan was introduced as a spoiled teenager who liked to cause trouble for her classmates, namely Chloe Lane (Nadia Bjorlin). In addition to her hatred for Chloe, Jan also became obsessed with Shawn Brady (then Jason Cook). Of course, there was one big obstacle in her way, Shawn's girlfriend Belle Black (then Kirsten Storms). Jan did everything in her power to try to steal Shawn away from Belle, including kidnapping him and holding him prisoner at her country home (via Soap Central). When Shawn attempted to escape he suffered a serious head injury which caused his entire demeanor to change. From that point forward he believed that he was in love with Jan, which shocked all those who knew him.
However, after regaining his memories, Shawn exposed Jan's shocking actions and went running back to the love of his life, Belle. Years later, Jan returned to wreak havoc again (via Soaps in Depth). Jan did whatever she could to come between Shawn and Belle, but was unsuccessful.
However, upon her most recent trip to Salem, Jan had a very powerful partner.
Jan returned to Salem to cause big problems for Shawn and Belle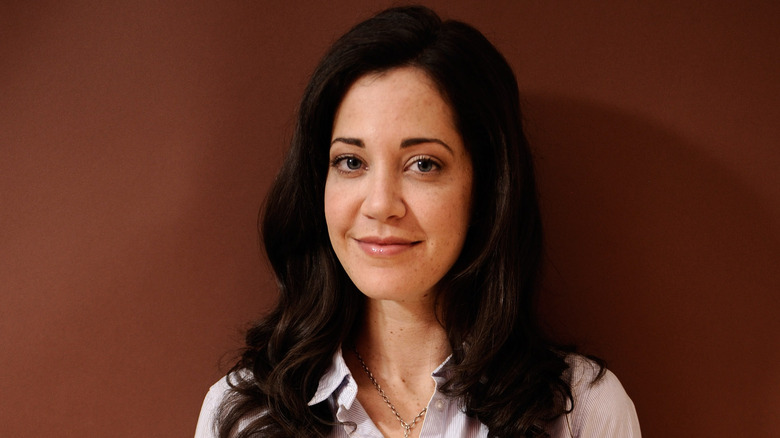 Larry Busacca/Getty Images
In 2021, Jan Spears returned to "Days of Our Lives" after being brought out of a coma by the devil, who was possessing Dr. Marlena Evans (Deidre Hall) at the time. The devil then made a partnership with Jan and transformed Jan to look just like Belle Black (Martha Madison) so that she could seduce Shawn Brady (Brandon Beemer). All was going according to plan until the real Belle walked in on her husband in bed with someone who looked exactly like her. Both Shawn and Belle were stunned, especially after they learned that the imposter was Jan. Months later it was revealed that she was pregnant with Shawn's baby, per Soaps in Depth.
"I think she's hoping that this baby will connect her to Shawn in a new way," Lindell said of her on-screen alter-ego Jan during an interview with TV Insider. "The best-case scenario is the baby will make him fall in love with her and he'll forget Belle ever existed. They'll become the family of her dreams: Jan, Shawn, and their baby. That's her hope," the actress added.
In addition, Lindell also spoke out about how she felt about rejoining "DOOL."
Heather Lindell is happy to step back into Jan's shoes on DOOL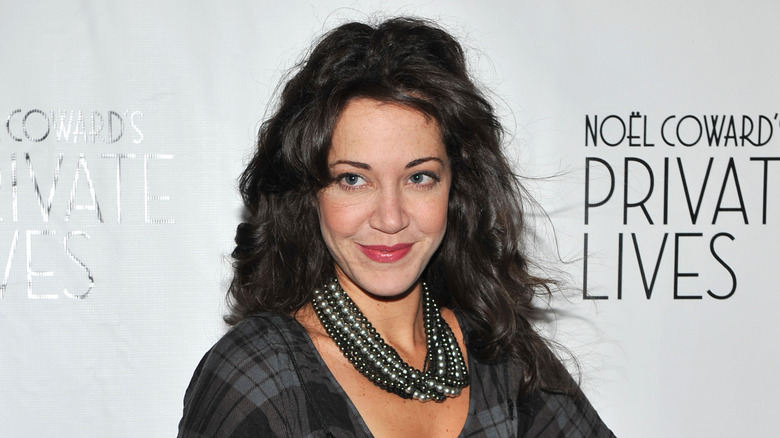 Fernando Leon/Getty Images
According to Soaps in Depth, Heather Lindell took over the role of Jan Spears from actress Heather Lauren Olson, who portrayed the Salem bad girl from 1999 until 2004. Lindell stepped in to play Jan from 2004 until 2005, but her character was sent into a coma, only to return 15 years later just in time for her high school class reunion in New York. After being thwarted in yet another plan to kidnap Shawn, Jan was arrested and sent to a mental institution. She returned to Salem in 2020 to testify in a custody battle and befriended Shawn and Belle's daughter, Claire.
Jan's latest return has been just as dramatic, and Lindell couldn't be happier about her character's return. "I never thought I'd be back at the show. It almost felt surreal when they reached out," she told TV Insider. "I went in very freely and was excited to inhabit Jan again without thinking it would mean coming back to [the broadcast] show. It's been such a fun ride over the last few years and the storylines have been so fun. There's been some real thought put into her character. They're keeping it fresh and exciting. I've been having a really good time," she added.
While Jan's future in Salem is up in the air, "Days of Our Lives" fans are certainly having fun watching her cause trouble for now.