Joy Behar Lashes Out At Sara Haines On The View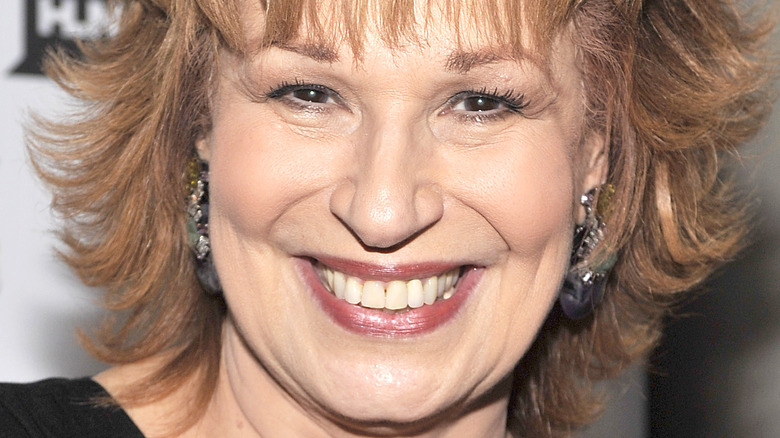 Joe Corrigan/Getty Images
We tune into "The View" for hard-hitting discussions about the week's trending topics, and much of the fun comes from watching the opinionated hosts enthusiastically battle it out based on their own personal stances. Nobody more so than Joy Behar — she's a "View" stalwart, and frequently fights with guests and her colleagues alike. In fact, Behar infamously admitted to People that she apologizes regardless of whether or not she's actually sorry.
"I've gotten in trouble a few times on the show," the beloved TV personality acknowledged. Behar added, "Even if I look like I'm in a hostage takeover, I'll still do it, because if you don't do it, you lose your job and everybody else's." Moreover, when asked why she thinks the show continues to be so popular with viewers all these years later, Behar opined, "You have a bunch of women who speak their minds and enjoy the blowback. That's our stock-in-trade."
Earlier this year, Behar snapped at co-host Sara Haines purely for touching her arm live on air (via YouTube). It also wasn't too long ago that Lisa Ling confirmed our suspicions about Behar's dodgy on-set behavior. And now, it seems the fiery "View" co-host is at it again. 
Sara Haines learned the hard way not to interrupt her co-host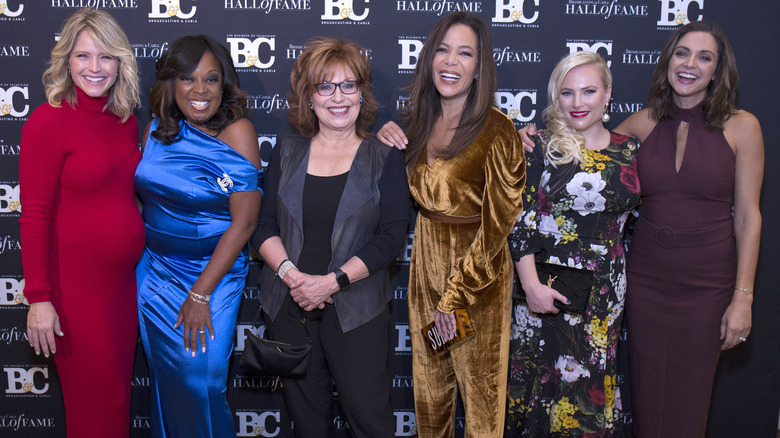 Santiago Felipe/Getty Images
There have been plenty of arguments on "The View" that went too far, but this latest one takes the cake. As Decider notes, on the May 12 episode of "The View," Joy Behar lashed out at colleague Sara Haines after she interrupted her mid-speech. The panel was discussing Patti LuPone — whose recent calling out of an audience member during her latest Broadway show, "Company," was one of the week's biggest stories. Per Variety, LuPone demanded that an audience member pull up their mask to cover their nose, leading to a verbal back and forth between the two that culminated with the theater legend asserting, "Who do you think you are?"
Decider points out that Behar was actually referencing a separate incident, when she pronounced the actor's surname incorrectly, leading Haines to chime in and correct her, clarifying, "It's just LuPone." Haines quickly added, "She's one of your people, Italian." Behar didn't take it well, chastising her co-host for interrupting her. Although Haines tried to reassure Behar, placing a hand on her arm, the move did nothing to defuse the situation.
In fact, Behar responded by throwing shade at Haines's hairstyle, describing it as reminiscent of "I Dream of Jeannie." Her colleague played along by jokingly posing as the titular star. Continuing on, Behar stated, "She told the woman, 'Now shut up.'" The co-host then turned to Haines and quipped, "Which I say to you!"