Who Is Cameron Webber's Father On General Hospital?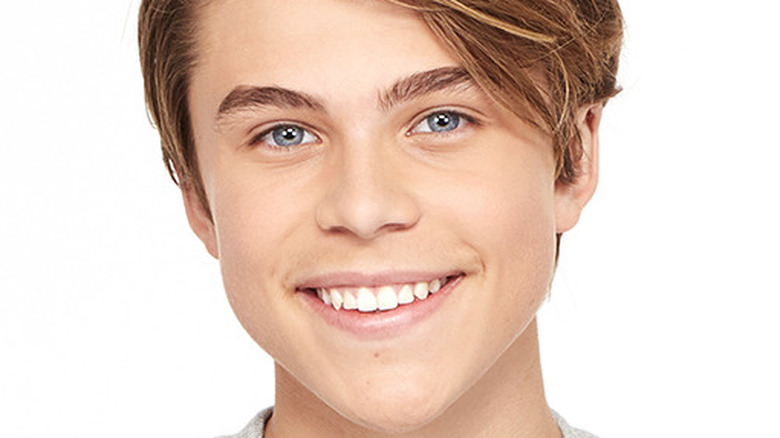 Craig Sjodin/ABC
Sometimes, "General Hospital" fans have to be reminded who actually fathered Cameron Webber (Will Lipton), the oldest son of Elizabeth Webber (Rebecca Herbst). 
After all, he has her last name, which is her maiden name (via Soaps In Depth), and she always makes a point of mentioning the two men who fathered her other two boys. But Cameron's father is barely mentioned.
One reason may be that Cameron's dad died when he was only a baby, but Jake (Hudson West) and Aiden's (Enzo De Angelis) fathers, Jason Morgan (Steve Burton) and Lucky Spencer (Jonathan Jackson), respectively (via Soaps In Depth), have been there in their lives through the years, although never on a consistent basis. And neither man would ever be considered father of the year. 
But Cameron has never known a real father, making longtime fans often forget who he is and new fans wonder who he was.
Cameron Webber's dad is Zander Smith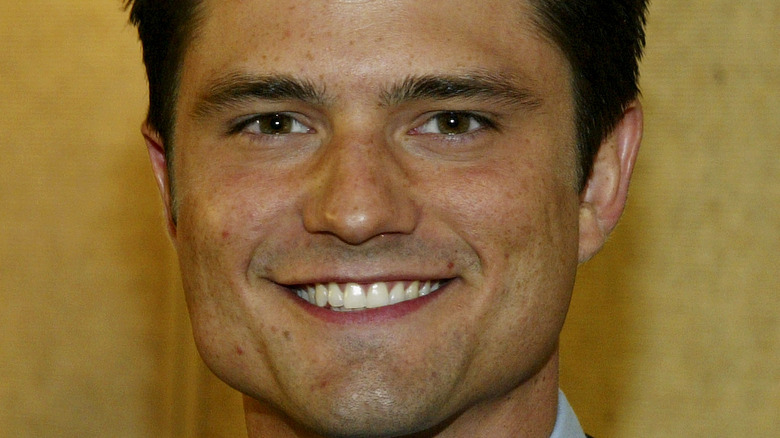 Doug Benc/Getty Images
Zander Smith arrived on the "General Hospital" scene back in 2000 and was only around for a few brief years before meeting his tragic end. 
He was first introduced as a young man working for one of Port Charles' many mobsters, and Emily Quartermaine (Amber Tamblyn) immediately caught his eye. When they ended up on the run together, they even fell for each other, but she also still had feelings for Nikolas Cassadine (then played by Tyler Christopher). So things didn't work out between them.
When Carly Corinthos (then played by Tamara Braun) tried to seduce Zander to make Sonny Corinthos (Maurice Benard) jealous, Jason Morgan, Carly's best friend and Sonny's right-hand man, beat him, and it was Elizabeth Webber who nursed him back to health. The pair began a romance, but Emily returned, and, when she decided to reunite with Nikolas again, Zander and Elizabeth shared one night together that resulted in a pregnancy (via Soaps In Depth). 
At the time, Elizabeth was married to Ric Lansing (Rick Hearst), a lawyer whom Zander signed his parental rights over to with the aim of keeping baby Cameron safe from his mob lifestyle (via Soaps In Depth).
Cameron gets several 'dads'
When Elizabeth Webber's marriage to Ric Lansing didn't work out and Zander Smith ended up dead, Elizabeth then married first love Lucky Spencer again. He agreed to raise Cameron as his own, but Lucky and Elizabeth had an on-and-off relationship that resulted in an affair with Jason Morgan, which led to another child. 
Jason signed over his parental rights to Lucky due to his own mob ties (via Soaps In Depth), but Elizabeth eventually had a third child, and Lucky was the lucky dad who got to keep his parental rights — but is also never around for his child. Cam thought of Elizabeth's last husband, Franco Baldwin (Roger Howarth), as a dad, but he was killed in 2021.
After Franco died, Cameron visited his biological father's grave, and Chad Brannon returned to the role of Zander to pay a spiritual visit to his son and comfort him, according to Michael Fairman TV. That helped Cam through the grief of losing Franco and made him more determined to be the support system that his mom needed by staying in Port Charles to attend college.