Here's What Happened To Keemo On The Young And The Restless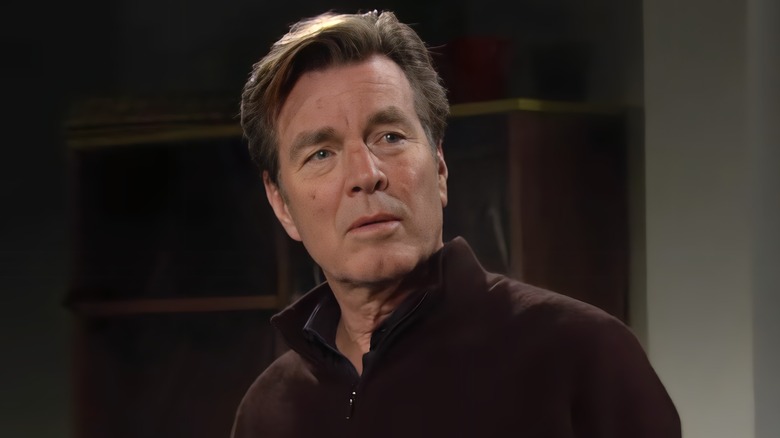 CBS/YouTube
When Jack Abbott (Peter Bergman) on "The Young and the Restless" started talking about his son, Keemo Abbott, again after decades of the character barely getting a mention, fans began wondering if this meant Keemo would finally be returning to the Genoa City scene. However, that was not meant to be. The character originated by actor Philip Moon in 1994 (via IMDb) was only in Jack's life for two years and never appeared again.
Jack first learned he had a son named Keemo in the 1990s when his old love from his time serving in the Vietnam war, Luan Volien (Elizabeth Sung), turned up in Genoa City as a restauranteur. She asked Christine Blair (Lauralee Bell) to help find her son, Keemo, and Christine did indeed find him in the jungles of Vietnam. She brought him back to GC with her and that was when Jack eventually learned he was this young man's father. He also learned that Luan, a woman he thought he would never see again, was living nearby (via Soaps In Depth).
Keemo learned to accept his father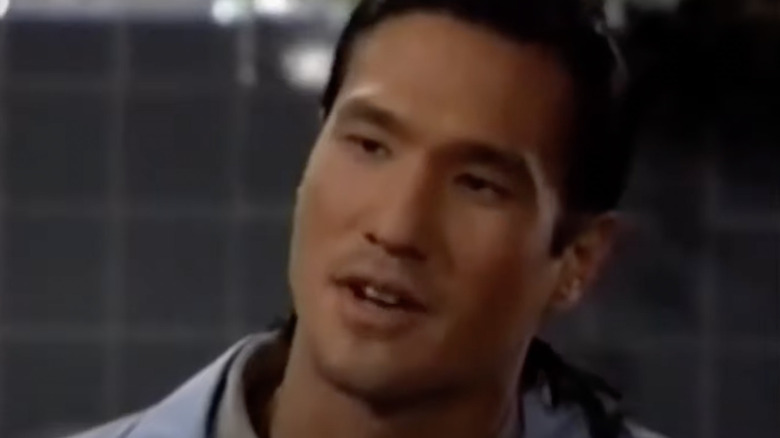 CBS/YouTube
When Christine Blair finally put the pieces together on how Luan Volien got separated from her son, Keemo, and that Jack Abbott was the man Luan had been looking for, she reunited the three. However, Keemo was resentful of his parents, feeling that he was abandoned. He eventually forgave his mother. It took him longer to accept Jack, but eventually he did (via Soaps In Depth). Jack and Luan even married, and it looked like they could be a happy family but that was not meant to be for long.
When Luan returned to Jack's life, he had been involved with a woman named Mari Jo Mason (Diana Barton). She was not happy at all when Jack dumped her for his first love, according to Soaps In Depth. So, Mari Jo decided to start an affair with Keemo to get back at Jack. She had Keemo under her spell for a while, but that spell was finally broken. That's when Keemo learned his mother was dying and Jack didn't tell him. After Luan died, Keemo was furious with his father for keeping the truth from him, so he took his sister, Mai Volien (Marianne Rees), and they returned to Vietnam (via Soap Central). He and Jack supposedly made amends, but in 2022, fans learned that things were not as rosy as Jack had made them out to be.
Jack learned Keemo died and had a daughter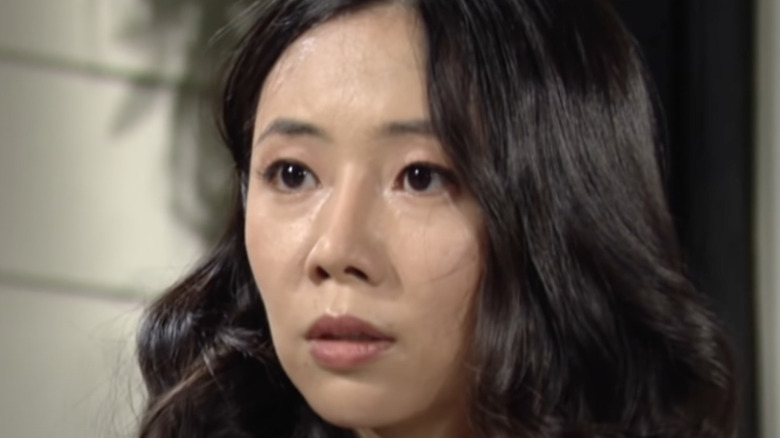 CBS/YouTube
In 2022, Jack Abbott had to admit to his family that his relationship with Keemo Abbott had been strained for years and they hadn't spoken in quite a long time. He also started receiving text messages from a mystery person and his BFF, Phyllis Summers (Michelle Stafford), traced the texts back to someone in Los Angeles with the name Hao Nguyen. Jack immediately made the connection to Keemo, as Luan's maiden name was Nguyen and Hao had been her father's name (via Soaps In Depth).
A few internet searches later and Jack suddenly discovered his son had recently died. When Jack took a trip out to LA to see who had been sending him the text messages, he discovered Keemo had a daughter named Allie (Kelsey Wang). She had no idea that her dad had an American father. It turned out that Jack's presumed-dead ex, Diane Jenkins (Susan Walters), was sending the texts (via Soaps.com). However, as of this writing, why she really used Keemo to reveal she's actually alive to Jack has yet to be revealed.