Lisa Marie Presley Opens Up About The Tragic Death Of Her Son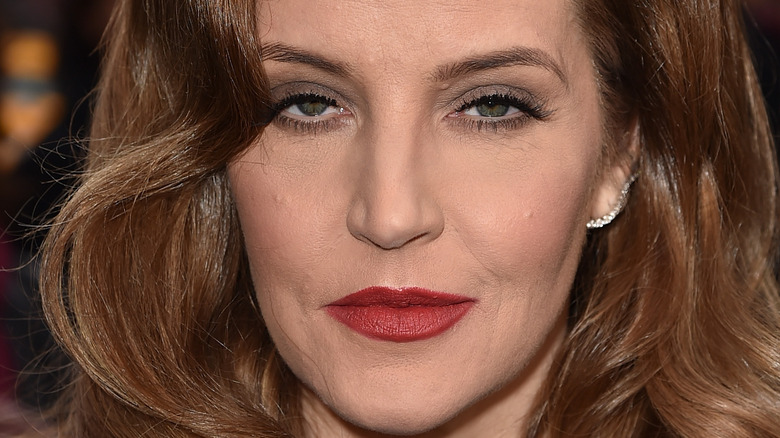 Kevin Winter/Getty Images
The following article includes mention of suicide.
Lisa Marie Presley has weathered loss after loss after being born into the public eye. As the sole daughter of Elvis Presley, Lisa Marie has dealt with more tumultuous life milestones than an average human being deals with in their lifetime. To name a few, she lost her father unexpectedly at just nine years old, went through four divorces, battled opioid addiction after giving birth to her twin daughters in 2008, and in 2018, revealed she was $16 million in debt, an astonishing amount for the beneficiary of her father's estate. Perhaps the most heartbreaking event, though, was when she her only son, Benjamin Keough, died by suicide in 2020, according to Variety. 
Since Keough's devastating death, Presley has kept a low profile, and hadn't posted on Instagram in 15 months. Now, Presley is breaking that hiatus to give her cosign of filmmaker Baz Luhrmann's new movie "Elvis" and mentioned where she's at nearly two years after Keough's suicide.
Lisa Marie Presley's son's death has left her 'shattered'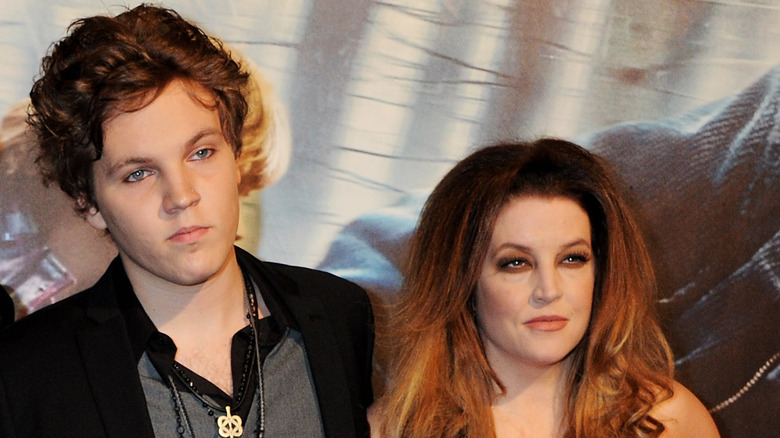 Dave M. Benett/Getty Images
Flamboyant movie writer and director Baz Luhrmann, best known for dazzling films like "Moulin Rogue," "Romeo + Juliet," and "The Great Gatsby," has yet another anticipated movie-musical coming premiering this summer, and it's depicting one of America's most famous and idolized musicians of all time.
Lisa Marie Presley took to Instagram to open up about her thoughts on Luhrmann's "Elvis" film, breaking her social media silence. Before praising the film for its "unprecedented" depiction of her father in a film, Presley addressed how she's coping since her son's death.
"I haven't posted in quite some time because there really isn't much to say, as I am and will forever be mourning the loss of my son," Presley penned. "Navigating through this hideous grief that absolutely destroyed and shattered my heart and my soul into almost nothing has swallowed me whole. Not much else aside from my other 3 children gets my time and attention anymore." She also mentioned that it's heartbreaking that Benjamin isn't here to see the film because "he would have absolutely loved it as well."
In addition to her late son, Presley is a mother to actor Riley Keough and twin girls Harper and Finley.
If you or anyone you know is having suicidal thoughts, please call the National Suicide Prevention Lifeline​ at​ 1-800-273-TALK (8255)​.