What Role Did Bachelor Alum Jake Pavelka Play On The Bold And The Beautiful?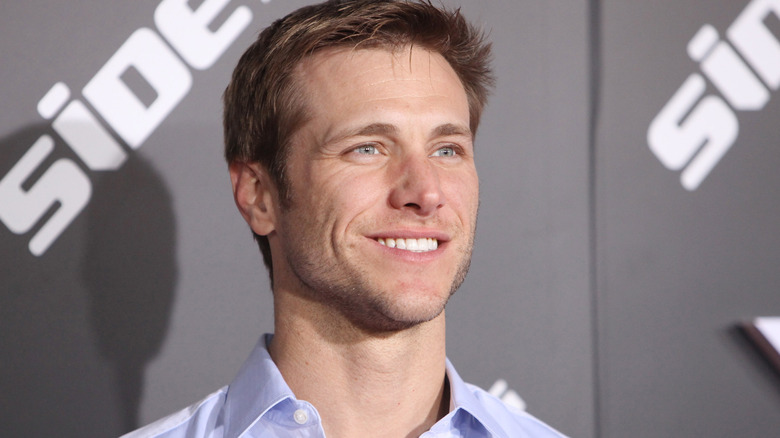 Michael Tran/Getty Images
Who hasn't watched at least one episode of "The Bachelor"? Whether they admit it or not, countless people tune into the show every season in hopes of viewing entertaining drama, steamy romance, stunning outfits, and lots of roses. For those who really haven't seen it, "The Bachelor" is a reality show focused on a man who must meet and quickly build relationships with a plethora of beautiful women in hopes of finding love and building a future with his future wife (via IMDb). The dating show is so popular that there have even been many published books about Bachelor Nation.
Meanwhile, IMDb notes that "The Bold and The Beautiful" is a popular soap opera about families, fashion, and love. The beloved 30-minute-per-episode program has been around since 1987 and with stars including John McCook, Jacqueline MacInnes Wood, and Katherine Kelly Lang.
Although "The Bachelor" and "The Bold and The Beautiful" are two completely different shows, they surprisingly have something in common: a former Bachelor played a role in the soap opera.
Former Bachelor Jake Pavelka portrayed a pilot on The Bold and The Beautiful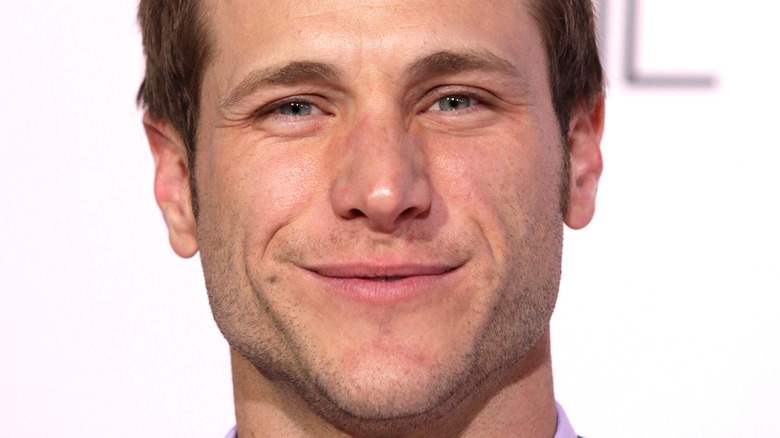 DFree/Shutterstock
In an interview with People, former Bachelor Jake Pavelka shared that his role on "The Bold and Beautiful" closely mirrored his real-life occupation. The former Bachelor is an actual commercial pilot, and regarding his role in the soap opera, he said, "I play a pilot, and what's ironic about the whole thing is that it's harder to play a pilot than to be a pilot!" From a reality TV dating show to flying planes in real life to portraying the role of a pilot on a popular soap opera, Pavelka has quite an impressive roster of experiences!
Pavelka went on to talk about Brad Bell, the show's producer. "He's a pilot himself and we had a whole lot in common," Pavelka said. Though he admitted that acting isn't easy, he seemed to genuinely enjoy his part in "The Bold and The Beautiful," saying, "And the cast members were all incredible. I got to meet most of them. But my part was with Katerine Kelly Lang and she was a doll."
So, how long was the handsome pilot and reality TV star-turned actor on the soap opera? According to IMDb, Pavelka was on 16 episodes of "The Bold and The Beautiful" from 2011 to 2014; his character name is listed as "Kyle, Forrester Pilot."
What to know about Jake Pavelka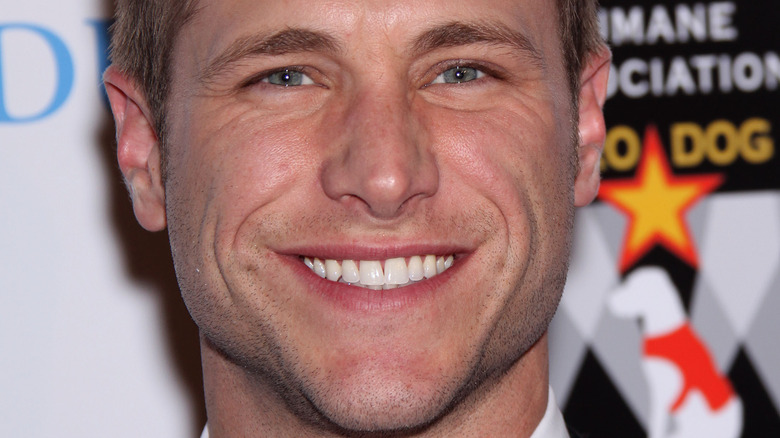 DFree/Shutterstock
While Jake Pavelka is arguably most well-known for being "The Bachelor" or his role as a pilot on "The Bold and The Beautiful," those aren't the only times he graced the screen with his presence. IMDb noted that the dashing pilot has also acted in a couple of episodes of other TV shows, such as "Burning Love," "Party Girl Plus One," and "Drop Dead Diva." He's had even more experience in the reality TV world, appearing on various shows, including "Rachael vs. Guy: Celebrity Cook-Off," "Famous Food," "Entertainment Tonight," and "Dancing with the Stars."
Judging by social media, Pavelka seems to be enjoying his life. He has over 6,000 followers on Instagram, where he sometimes posts, but not very often. His Instagram page reflects his passion for airplanes, his love for his family, cooking, and, of course, some throwback pictures from his time as "The Bachelor." We look forward to seeing what's next for this former Bachelor!