The Physical Feature You Never Realized Taye Diggs Was Born With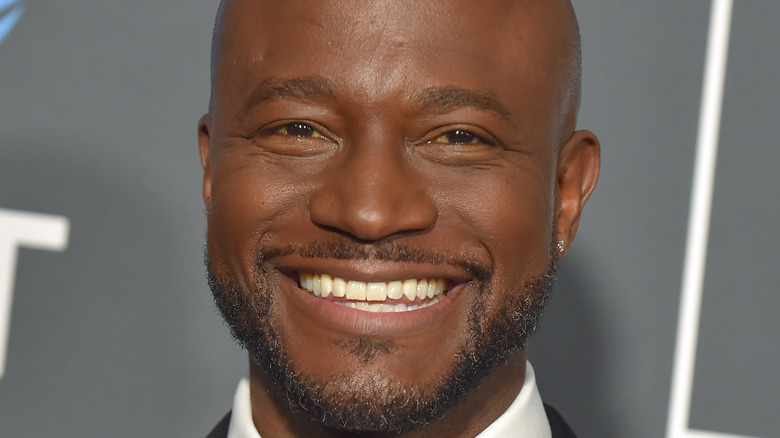 DFree / Shutterstock
Known for his work in musical theater as well as in film, Taye Diggs is a household name for many. Able to dance, sing, and act, his start was in the hit Broadway show "Rent." Written by Jonathan Larson and premiering in 1996, "Rent" is still a cult favorite amongst theater fans today. Diggs played the landlord and ex-friend of main characters Mark and Roger (played by Anthony Rapp and Adam Pascal, respectively). After this success, Diggs followed up with the 1998 film "How Stella Got Her Groove Back." He went on to return to "Rent" in the 2005 film adaptation.
His star turn as Hedwig in the 2014 revival of "Hedwig and the Angry Inch" received attention as he was the first notable Black actor to star in the role (via The New York Times). Most recently, Diggs has been in "All American" and featured in "Ada Twist, Scientist" as a voiceover role. Not just an actor, Diggs is a published author, too. His five books, the first of which was published in 2011, are for children and aim to promote diversity. They are illustrated by frequent collaborator Shane W. Evans (via USA Today).
Taye Diggs revealed the unique feature he was born with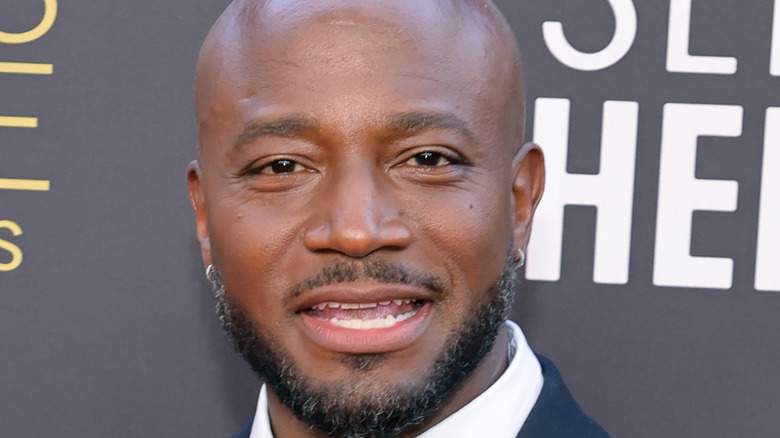 Amy Sussman / Getty Images
As triple threat, lots of things stand out about Taye Diggs, including the fact that his name isn't actually Taye but is really Scott. Growing up, "Scotty" slowly morphed into "Taye," and the name obviously stuck.
Another fact you may not know about Diggs is that he was born with a unique physical feature. Speaking to the women on "The Talk," he confirmed he was born with 12 fingers instead of the usual 10 (via Entertainment Weekly). We don't know if the fingers were fully formed or not, but either way, it's a fun story to tell at parties. (And on talk shows!) Joking that he was "actually an alien," Diggs couldn't resist an innuendo either, cheekily adding, "I could have been really handy," in reference to his extra two fingers. He went on to say that his mother made the choice to remove the extra digits, though he does still have the scars.
He isn't the only celeb to have an unusual extra feature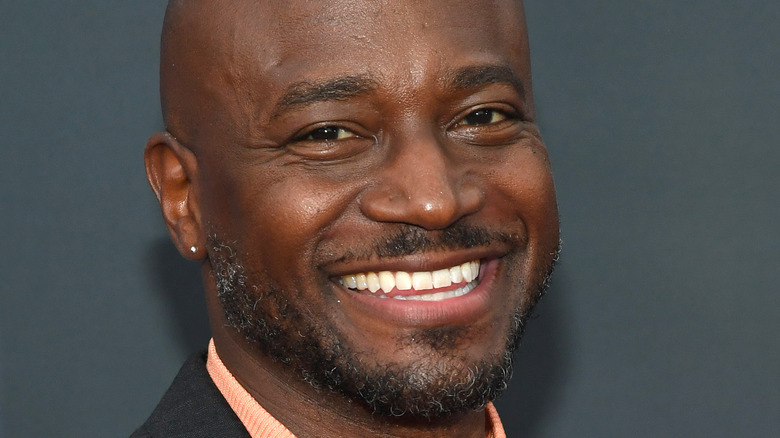 Kevin Mazur/Getty Images
While unique, Taye Diggs isn't the only celebrity to have a rare physical feature. One of the most notable instances belongs to singer and actor Harry Styles, who has extra body parts — he was born with four nipples. He still has all four today. Perhaps surprisingly, extra nipples are more common than you would think. When Joshua Zeichner, MD, spoke to Allure about the condition, he stated, "Not everyone with a supernumerary nipple even knows they have one, and there's also not a ton of research into the condition." Again, this is probably due to extra nipples being harmless in most cases. 
As for Diggs, his extra digits were probably due to a condition called polydactyly. Sometimes genetic, the condition can manifest in either a little nub (like Diggs described, according to Entertainment Weekly), a partially formed finger or toe, or a fully formed extra toe or finger (via Medical News Today). Depending on the type, different removal options are available, most being undertaken when the patient is a child like Diggs was. 
We think it's great that more celebs seem to be embracing their uncommon features!