Caroline Aaron Teases Season 5 Of The Marvelous Mrs. Maisel - Exclusive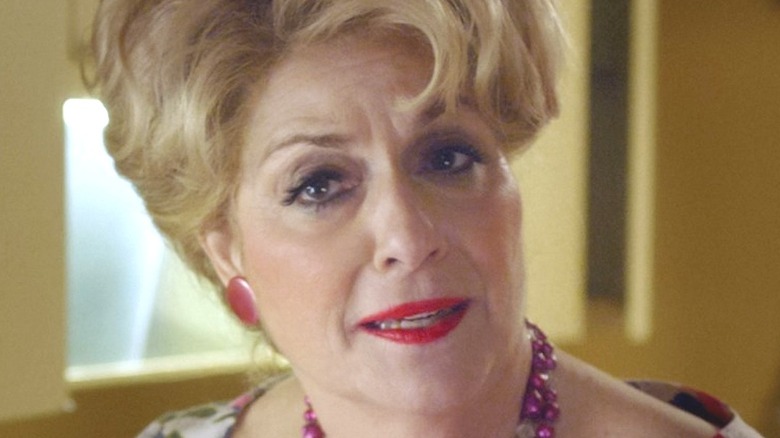 Prime Video
We may receive a commission on purchases made from links.
The fifth and final season of "The Marvelous Mrs. Maisel" certainly won't disappoint — the creators even promised that to the cast. "They told us this was going to be it, but it would be a very big season," actress Caroline Aaron, who plays Shirley Maisel, said during an exclusive interview with The List.
When we left Midge (Rachel Brosnahan) at the end of Season 4, a snowy billboard had hinted that she may soon be hitting a high point in her career. The only thing standing in her way is the fact that she still refuses to be anyone else's opening act. Yet as often as she's let that stop her before, the aspiring stand-up comedian isn't willing to give up on her dream during Season 5. "She continues to aspire to be able to be counted among the men as a performer," Aaron told us.
While filming for the final season is officially in full swing, there are still so many other plot points that Aaron is still not aware of. When the actors receive scripts for each episode, they "never know what's coming up," she admitted. However, the actress did tell us a bit more about what we can expect to see in Season 5.
Miriam Maisel is set to 'break through the glass ceiling'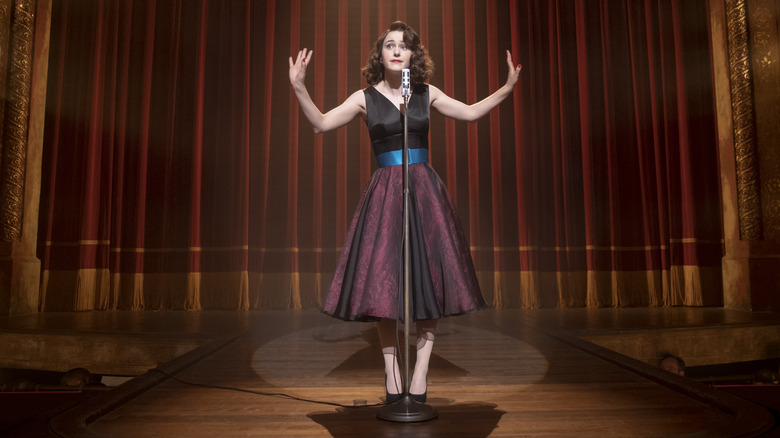 Prime Video
The cast may not know much about what will happen in the series finale, but Caroline Aaron does know one major detail. "All I can tell you about Season 5 is that our heroine will not give up on herself," she told The List.
As a woman pursuing stand-up in the 1950s, there have been many obstacles that Midge has had to face over the course of four seasons. The male-dominated industry has been hesitant to even let her in. But we all know how this story ends off-screen: Women have now taken over comedy. "In our story, Midge is the only one. She's the only one, and she will not give up against great odds," Aaron said. "I will tell you that you will see her break through the glass ceiling a little bit."
While fans anxiously await a triumphant end to Midge's inspiring story in Season 5, the cast is busy soaking in every minute of spending time together on set. "We're all kind of quietly grieving as we go along," Aaron admitted. Midge may get the great ending she deserves, but it will always be a bittersweet one for a group of actors who have been together since the start of it.
Season 4 of "The Marvelous Mrs. Maisel" is available to stream now on Prime Video.