The Queen's Former Chef Reveals What She Eats For A Midnight Snack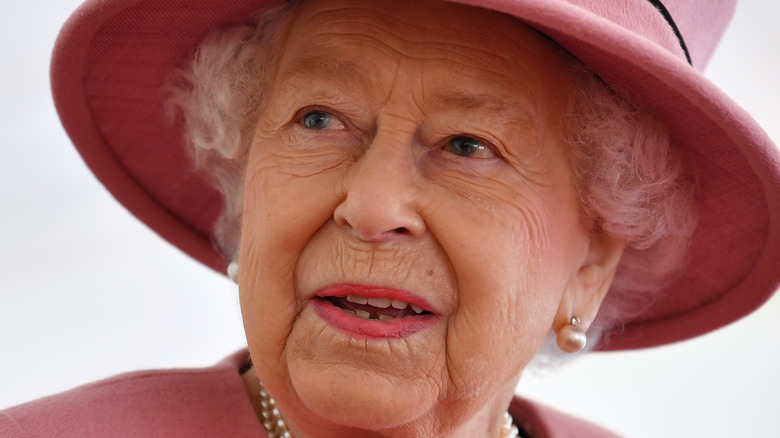 Wpa Pool/Getty Images
The queen of England has the funds and means to live a life of lavish luxury. As she enters her seventh decade as the United Kingdom's reigning monarch, though, it's clear she's kept herself healthy and fit to do her job. A pretty big part of that is her diet.
But just like anyone else, even Queen Elizabeth is bound to cheat here and there. Her vice, apparently, is sweets. As "The Queen's Speech" author Ingrid Seward told People, the queen is known for her penchant for snacking on candy and biscuits."She loves chocolate and sweet things," Seward said. "She has got a sweet tooth and has to curb it."
Queen Elizabeth typically starts her day with tea and biscuits, and even has a bite of cake every evening. But her cravings don't stop there. A former chef from Buckingham Palace has revealed she even keeps treats around for a midnight snack, according to the Daily Mail. So if you've ever found yourself stashing Halloween candy or cookies in your nightstand just in case, you're in great company!
The queen's midnight snack of choice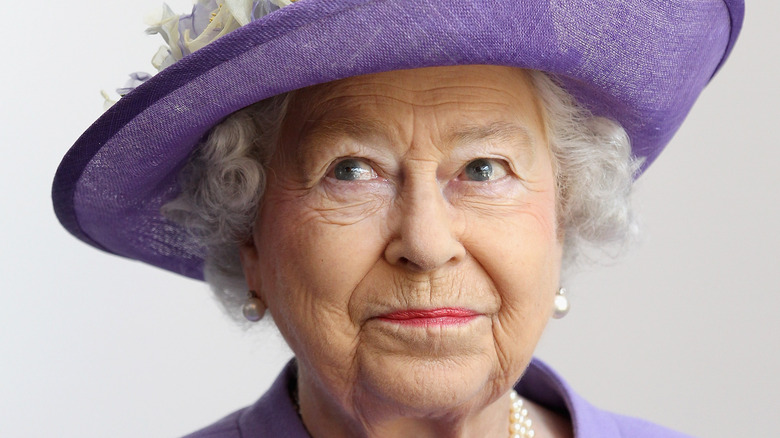 Chris Jackson/Getty Images
Discussions of the royal family's preferred desserts come as people ready themselves to celebrate the Platinum Jubilee this summer, marking another decade of the queen's reign. Former royal chef Darren McGrady appeared on ITV to discuss Queen Elizabeth's snacking habits, per the Daily Mail, so that anyone could emulate the royal lifestyle at home. If you're looking to pay homage to the queen herself, you might want to try a box of dark chocolates — which McGrady says are hidden in the royal's bedroom in case of a late-night craving (via the Daily Mail).
"The Queen loves chocolate. Anything dark chocolate — the darker the better, so she has little snacks and little boxes of chocolates in her room," Darren said.
If you want to get a little more specific, try thinking floral. Chocolatier Adam Lee, who works at the London-based Charbonnel et Walker, said the queen's favorite chocolates lean more toward flavored cremes like violet and rose (via The Independent).