Did Diane Neal Really Call Her Law & Order: SVU Costars 'Awful People'?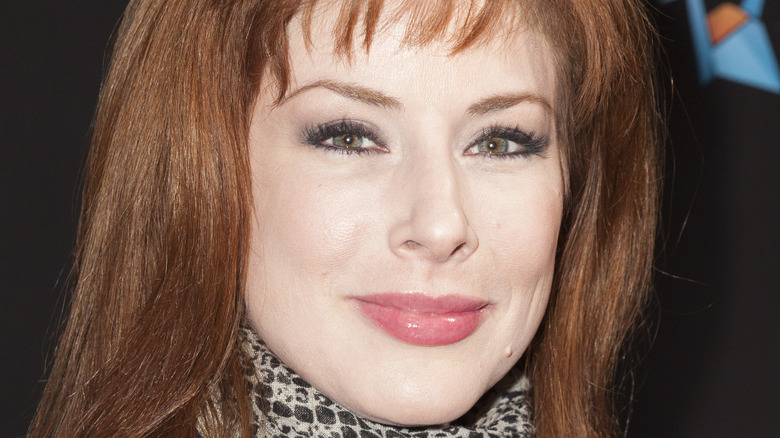 lev radin/Shutterstock
Actress Diane Neal played ADA Casey Novak on "Law & Order: SVU" for a listed 114 episodes on IMDb. Upon leaving her spot as a series regular, TV Guide's Michael Ausiello reported in 2008, "...a show insider says an emotional Neal gathered the crew together on the set and informed them that she had just been fired."
Neal, however, shared a different story when asked by Ausiello stating at the time. "Rumors are rumors," she said. "I love the crew. The crew loves me. We've really gotten along and bonded over these past five years. And they're always looking out for me and watching my back." It would seem the matter was settled at the time, as Neal revived her character for episodes in 2011 and 2012, per IMDb.
A 2019 court case, however, sheds different light on this departure and Neal's relationship with the longstanding cast. To understand alleged explosive allegations regarding Neal, a little background is required.
Does the cast of SVU get along?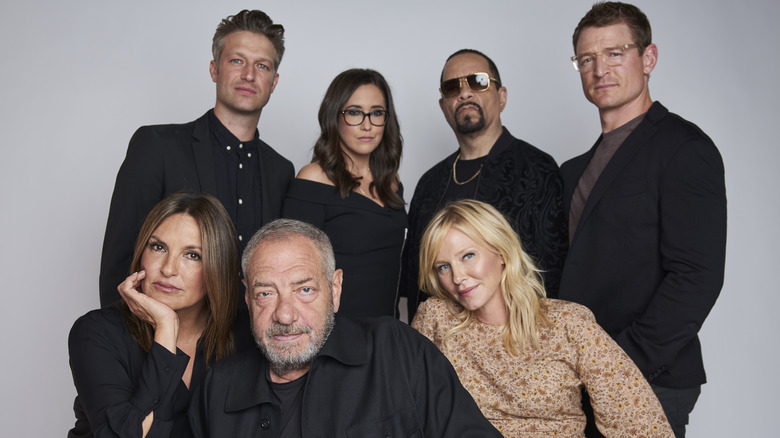 Matt Doyle/Getty Images
Diane Neal alleged in 2019 that her ex-boyfriend, JB Benn, physically and sexually abused her (according to the Daily Beast) as part of an ongoing legal grievance. Benn countersued, adding explosive claims of his own, per TMZ. The resulting court cases revealed some surprising information about "Law & Order: SVU".
Comments Neal allegedly made regarding the show would seem to contradict her description of an amicable career change. The legal suit from Benn claims statements from Rachael Himsel, who previously worked for Neal. The "SVU" alum reportedly told Himsel that "... all of her costars on 'Law & Order' were 'awful people' — except Ice-T — and Mariska Hargitay was a total b****. She said that everyone in the industry was awful, stupid, unkind," via Vanity Fair.
Neal has since "strenuously" denied this as reported by Page Six sharing, "There is no truth to this at all. Most of the people I've worked with are amazing, I love almost everyone I've ever worked with."
Audiences following this legal drama may have shouted "Objection, Hearsay" at this point but we may never know 100 percent of this drawn-out story. We can determine something of the SVU cast relationship, however, as IMDb lists ADA Casey Novak as set to make a Season 24 return appearance in Episode 24.1.
If you or someone you know is dealing with domestic abuse, you can call the National Domestic Violence Hotline at 1−800−799−7233. You can also find more information, resources, and support at their website.