Prince Charles Confronts The UK's Difficult Past In Speech To Indigenous Peoples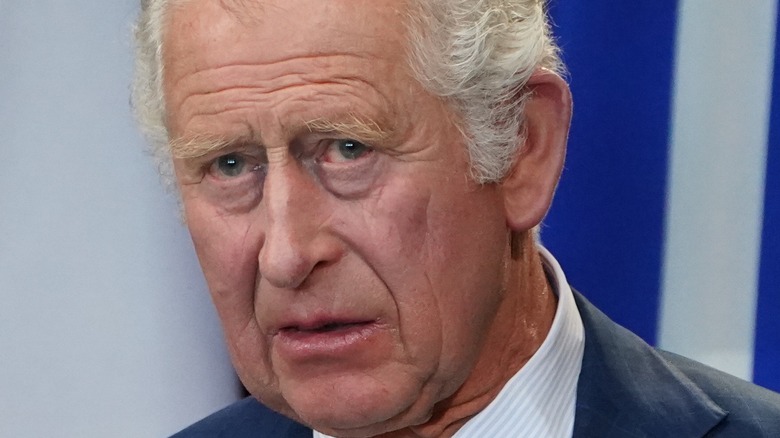 Pool/Getty Images
Prince William and Kate Middleton have had a bit of a rough start to their 2022 travels, as their royal tour in March just kept getting messier and messier. The couple was consistently met with intense pushback thanks to the monarchy's dodgy history in the Caribbean, and the scandal isn't going anywhere any time soon.
In fact, according to a report in the Daily Mail, the trip was so disastrous that the whole concept of royal tours is being reconsidered. During an appearance on BBC's "Today," Sunday Times Royal Editor Roya Nikkhah shared, "I think that rethink had started before this tour got underway because I know that William thought long and hard about how to approach certain things."
It's widely believed both William and his father, Prince Charles, are adamant about changing things significantly when they eventually take power, and key to that change is contending with the monarchy's checkered history. As Nikkhah pointed out, royal tours are "very much a legacy ... of the queen who has been head of the Commonwealth for so long and is the biggest, most traveled monarch of the modern age." 
Regardless, Camilla and Charles' royal tour will see the couple visiting Canada in honor of the queen's Platinum Jubilee. Although short, Express confirms there will be visits to Newfoundland, Labrador, the National Capital Region, and the Northwest Territories, with Clarence House confirming, "[This tour] will highlight an emphasis on learning from indigenous peoples in Canada" and focus on "a more sustainable way of living with global warming." 
To that end, Charles kicked off their trip with a noteworthy speech.
Prince Charles tackled British colonialism directly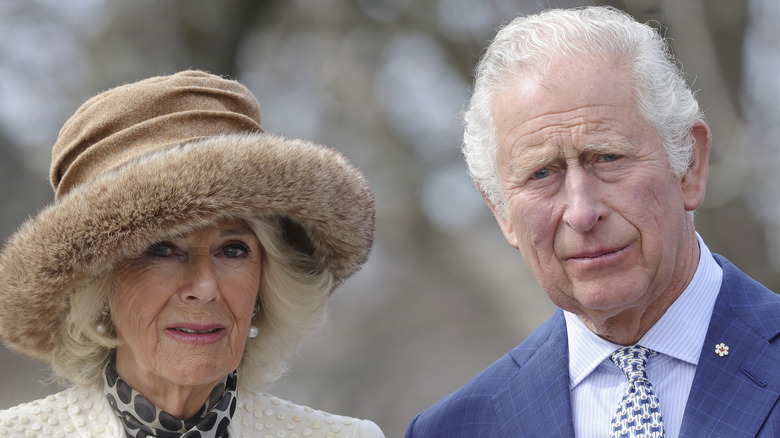 Chris Jackson/Getty Images
Prince Charles demonstrated how serious he is about modernizing the monarchy by tackling his family's history of colonialism head-on. People confirmed that, shortly after landing in Canada, the Prince of Wales gave a stirring speech at the Confederation Building.
"It is with the greatest respect that both my wife and I begin our visit to these homelands that have been lived in and cared for by Indigenous peoples — First Nations, Métis, and Inuit — for thousands of years," he said.
Alongside Camilla Parker Bowles, the prince is embarking on a three-day royal tour, and he promised to address the pressing need for his family to "come to terms with the darker and more difficult aspects of the past: acknowledging, reconciling and striving to do better." Canada is one of 14 countries, besides the U.K. itself, where the queen is still currently head of state. 
Charles has already discussed with the governor-general how best to reconcile their shared history. "It is a process that starts with listening," he said, reaffirming their shared commitment to moving forward.
As The Guardian reported in July 2021, over 1,000 unmarked Indigenous graves were uncovered in Canada, which forced Britain to re-examine its history with the region. While the empire was in power, thousands of children were forced into church-run schools. Moreover, under British rule — the effects of which are still being felt today — Indigenous people were stripped of their heritage.
The Prince of Wales is eager to modernize the monarchy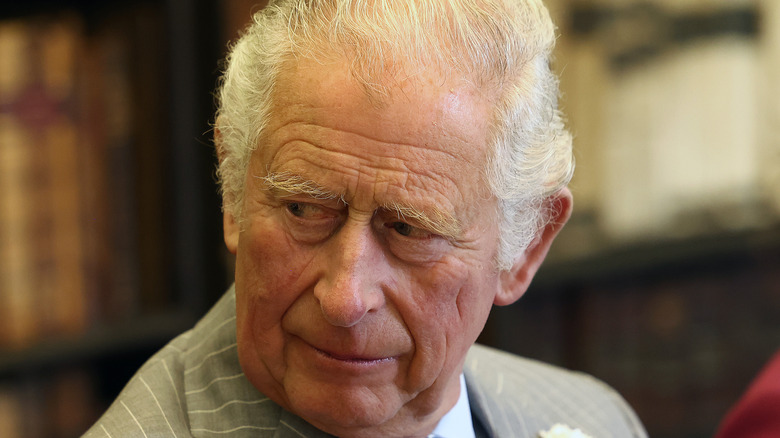 Darren Staples/Getty Images
Prince Charles made history when he opened the British Parliament in place of his ailing mother, who couldn't attend on doctor's orders, as The Mirror notes. Joe Little, managing editor of Majesty magazine, commented, "We're looking at the future." 
Indeed, the Prince of Wales has made his plans to modernize the monarchy clear, starting with slimming down the royal family considerably. Following Prince Harry and Meghan Markle's very public defection and Prince Andrew's sex abuse scandal, Charles believes it's safer to keep their numbers small.
Likewise, as royal expert Angela Levin opined during an appearance on talkRADIO, "Prince Charles has wanted for a very long time to cut the monarchy down to save costs and to make people be worth the money that they got from the taxpayer." 
The queen is more reluctant, but she soon won't have a choice in the matter. Charles is also looking to cap royal spending to further ease the burden on taxpayers. 
The prince is concerned about the negative opinion many regular Britons currently hold of the royal family, and he wants to change it. Per Express, an insider claimed he's "determined to push the boundaries to prepare for a new style of monarchy." 
Judging by Charles' recent display in Canada, it seems that the process has already begun in earnest.