Kelsey Wang On What It's Really Like On The Set Of The Young And The Restless - Exclusive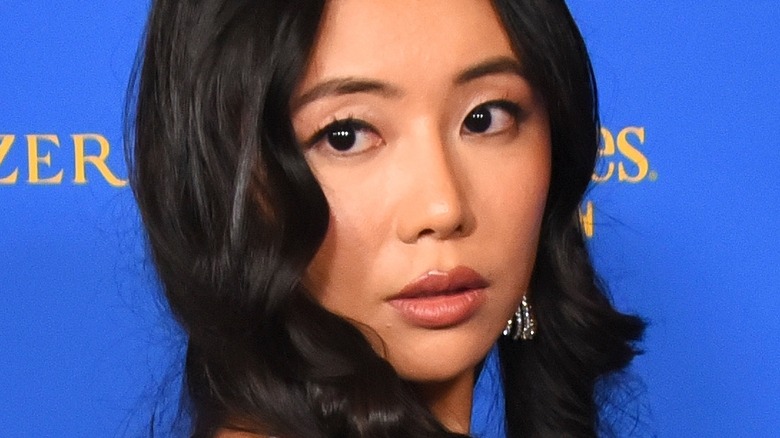 Michael Mattes/Shutterstock
Long-lost family members, scandalous affairs, and characters who secretly have twins: It's this juicy stuff that makes soap operas so satisfying. For almost 50 years, "The Young and the Restless" has delivered it all. This season, the scandal continues now that Diane Jenkins (Susan Walters) has returned from the dead. Her return to Genoa City has also brought about another brand new character that Jack Abbott (Peter Bergman) previously knew nothing about: his granddaughter, Allie Nguyen.
As Allie mourns the loss of her father, the actress who plays her has had to shed a lot of tears alongside her co-stars. Over the last year, she's learned a lot about crying on command from the soap opera legends surrounding her every day. "It's incredible because they're so emotionally available," actress Kelsey Wang said of her co-stars during an exclusive interview with The List.
However, it's not all sadness and sorrow on the set of a soap opera. As we tune in to watch all the drama unfold, out of sight of the camera, the characters we watch every week are stirring up trouble in a whole new way. "Everyone has a lot of fun on this show," Wang laughed.
There's a hilarious prank the crew likes to pull on the cast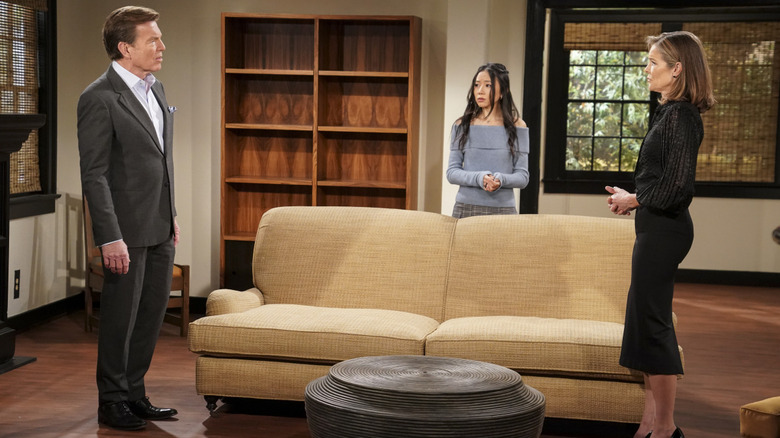 Sonja Flemming/CBS
When the stars of "The Young and the Restless" aren't on screen, they're usually serving up laughs just behind the camera. "Our fabulous makeup artist on set has this magic trick that he plays on every single cast member," Kelsey Wang told The List, recalling that she fell victim to the prank — which apparently involves a slight scare — earlier this year.
While this top-secret practical joke is never included in the "Y&R" storyline, the stars' reactions are always recorded on camera to be saved forever. "You will not believe [how] some of the most serious actors on the show react," Wang said. "It's so funny."
The laughs don't stop there, either. "Everyone cracks jokes," Wang told us. Believe it or not, it's these lighthearted moments that help make the most emotional scenes even easier to portray. "The more comfortable you are on set, the easier it is to film," she said. "The more nervous you are, the harder sometimes it is to film these scenes."
New episodes of "The Young and the Restless" air weekdays on CBS.