Days Of Our Lives' Martha Madison And Heather Lindell Pulled Off This Twist Together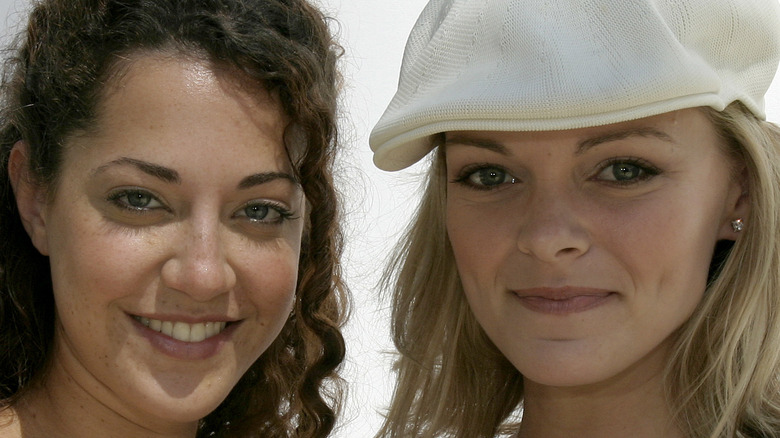 Tinseltown/Shutterstock
"Days of Our Lives" fans have been watching the character of Belle Black and Jan Spears go at each other's throats for years. The enemies first crossed paths when they were in high school, and Jan developed an obsession with Belle's then-boyfriend, Shawn Douglas Brady. When "DOOL" viewers first met Jan, she was depicted as a spoiled teenager who had less than nurturing parents (via Soap Central). However, once she set her sights on Shawn, everything changed. Jan's obsession with Shawn took a shocking turn when she kidnapped the object of her affection and held him captive, per Soaps in Depth.
Once Jan's plot was foiled and Shawn and Belle inevitably got back together, Jan was injured and fell into a coma. Shawn and Belle went on to get married and welcome a daughter named Claire. Years later, Jan woke from her coma and returned to Salem to continue toying with the couple in hopes of splitting them up. She was unsuccessful and after another attack found herself back in the hospital in a comatose state.
Jan continues to plot against Shawn and Belle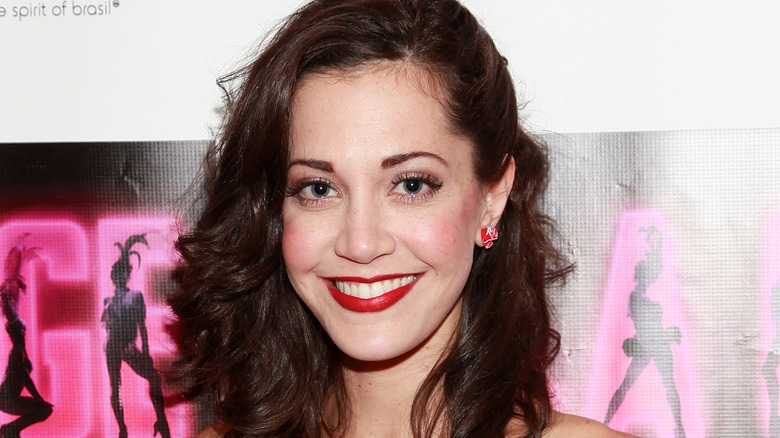 Charles Eshelman/Getty Images
Just when Shawn Brady (Brandon Beemer) and Belle Black (Martha Madison) thought they were rid of Jan, she showed back up in Salem, and this time she was working with the devil — who had been possessing Belle's mother, Marlena Evans (Deidre Hall). "Days of Our Lives" fans later learned that the devil brought Jan out of her coma to help do his bidding, and in exchange, Jan was transformed into a clone of Belle so that she could seduce Shawn (via Soaps in Depth).
However, Jan was busted when the real Belle walked in and found her husband in bed with her lookalike. The couple quickly realized that Jan was behind the identity swap, and things got worse when Jan later revealed that she was pregnant with Shawn's baby due to their night together. Of course, Belle was devastated about her husband's intimate night with her worst enemy.
While Belle and Jan may be bitter rivals on screen, actresses Martha Madison and Heather Lindell actually have a great relationship, and even worked together to bring "DOOL" viewers the stunning storyline, per TV Insider.
Lindell and Madison worked together for the identity switching storyline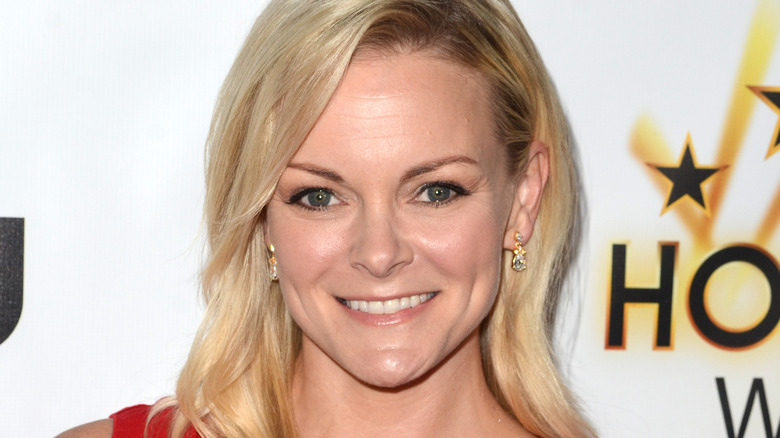 Kathy Hutchins/Shutterstock
According to TV Insider, Heather Lindell revealed that she and Martha Madison have a close relationship. The "Days of Our Lives" bad girl says that Madison asked her for tips about pretending to be Jan disguised as Belle. The actress also admitted that Madison has always been such a big support system for her in her personal life and in her career.
For her part, Madison told Soap Hub that she had a blast stepping into the shoes of Jan Spears. "When I learned that I was going to get to do this, I was so excited," Madison revealed to the outlet. "The night before we shot the show in which 'Belle' was ripping Shawn's clothes off, I FaceTimed with Heather. I knew how I wanted to play it, but I wanted to hear how she would have done it to see if I could pick up any mannerisms and hear any lines she might particularly punch. That was really, really helpful," she added.
Although they're friends in reality, "DOOL" viewers love to see their characters Belle and Jan duke it out no matter what the circumstances.