Star Trek's Christina Chong On Working With Rebecca Romijn And Anson Mount - Exclusive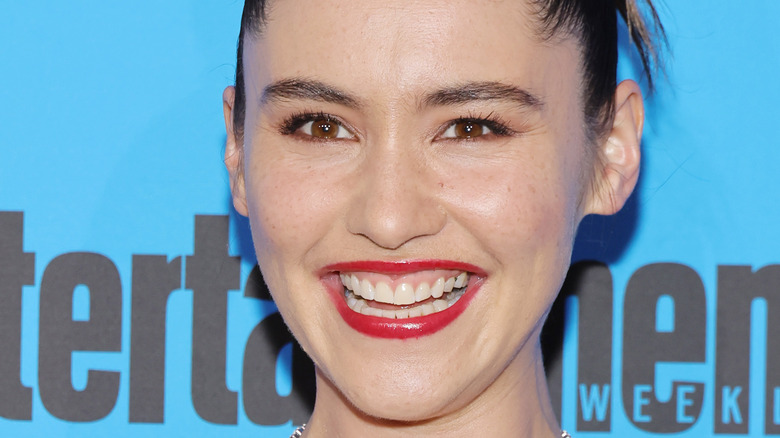 Amy Sussman/Getty Images
Christina Chong has stepped into one of the biggest franchises of all time with her role in "Star Trek: Strange New Worlds." She plays La'an Noonien-Singh, the chief of security on the USS Enterprise as well as a relative to Khan Noonien Singh (Ricardo Montalbán), best known for being the villain in "The Wrath of Khan." There's still much to learn about her character, but all will be revealed in good time. 
It's nothing daunting for the accomplished actress, as she's acted consistently for many years now, also gaining prominent roles in the likes of "24: Live Another Day," "Dominion," and "Line of Duty." Despite her pedigree, it's still only natural for her to get starstruck from time to time working with so many other talented actors out there, and some major names have returned to deep space for the latest iteration of the "Star Trek" mythos.
In an exclusive interview with The Lists's sister site, Looper, Chong spoke about what it was like to work with Anson Mount and Rebecca Romijn, who reprise their characters of Christopher Pike and Number One, respectively, in the new series. 
It was a pleasure working with both actors
It should come as no surprise that Christina Chong had nothing but nice things to say about her co-stars. As a newcomer to the strange new world of "Star Trek," she needed guidance from people who have done it before, and both Rebecca Romijn and Anson Mount were more than happy to show her the ropes. For Romijn, Chong wrapped it up succinctly: "Rebecca is brilliant. Rebecca's really funny. She's great on set." She went on to discuss how Number One functions as a big-sister figure for La'an, and that took on extra meaning when the actress helped guide Chong through and ins and outs of the franchise in real life. 
Anson Mount was also a positive influence in Chong's experience working on the "Star Trek" show. The actor apparently shared key qualities with his character as well, as Chong said, "Then, Anson — he's a brilliant captain. He's a brilliant leader. This is my proper big leading role in an American TV show. Anson taught me [that] as a leader, you have to reserve your energy and be balanced and emotionally together — as a leader, as a captain. And that's exactly who Anson is."

That's only a small sample of the crew assembled for "Strange New Worlds." Based on what we've seen out of the show so far, there was plenty of goodwill to go around on the set.
New episodes of "Star Trek: Strange New Worlds" air Thursdays on Paramount+.