General Hospital's Kelly Monaco Had An Absolutely Devastating Friday The 13th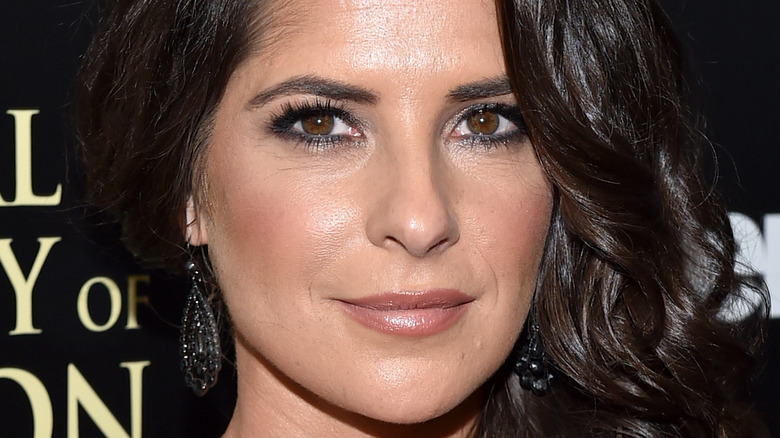 Alberto E. Rodriguez/Getty Images
Kelly Monaco's "General Hospital" character Sam McCall has seen her share of disasters and dangerous situations in the nearly two decades she's been living in the fictional town of Port Charles. While Sam has been living a more quiet life of late and spent her Friday the 13th attending her daughter's school fair (via Soaps.com), Monaco's Friday the 13th in May wasn't quite as fun and light-hearted as that of her soap opera alter ego.
Monaco, who has been playing Sam since 2003 (via IMDb) and was the first winner of the Mirror Ball Trophy on the competition series "Dancing With The Stars" (via Closer Weekly), can often be seen trying to live a quiet, decidedly non-soap-like life on Instagram. Back in 2019, the actress shared of video of her cleaning her pool when her phone fell in the water (via Soap Hub), but otherwise, her home life has seemed drama-free until May 13, which turned into the ultimate nightmare for the actress.
Kelly Monaco's house was on fire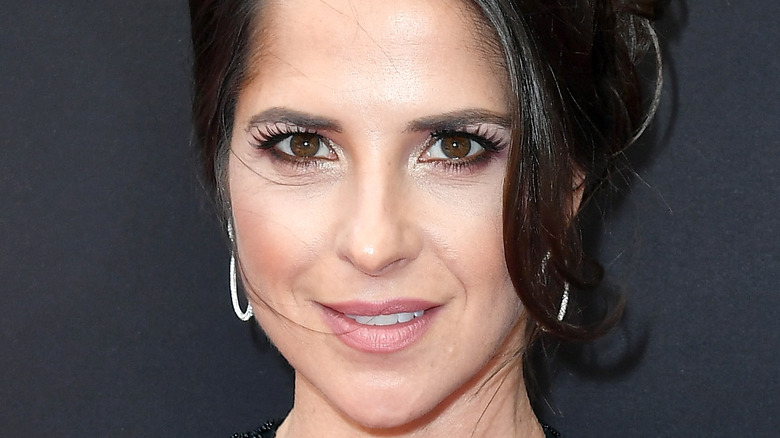 Earl Gibson Iii/Getty Images
"General Hospital" star Kelly Monaco's house became engulfed in flames the morning of Friday, May 13, after a lit cigarette was tossed in an empty area right by her home. According to TMZ, Monaco woke to find a fire on her front lawn, but it didn't stay contained to the outside as portions of her Sherman Oaks, Calfornia house quickly caught fire.
A video of Monaco's home in flames first appeared on Twitter on the evening of May 17 when a fan shared the news but didn't list a specific source for her video. Firetrucks and clouds of smoke could be seen, while sirens could be heard in what looks like a gruesome scene. Towards the end of the video, Monaco appears, covering her face with her shirt for a bit to protect her lungs from the smoke. You can hear her saying, "My house is on fire" before the video comes to a stop.
The fan also shared a second video of security footage from Monaco's home that seemed to capture a passerby tossing the cigarette and how quickly the flames spread, with Monaco pointing out to TMZ how one small act could produce so much damage. "Something as little as a cigarette butt can cause casualties and devastation," Monaco said.
Monaco handed that same security footage to authorities, who told her that it doesn't look like the fire was set on purpose.