The Marvelous Mrs. Maisel's Caroline Aaron Describes Her On-Screen Marriage - Exclusive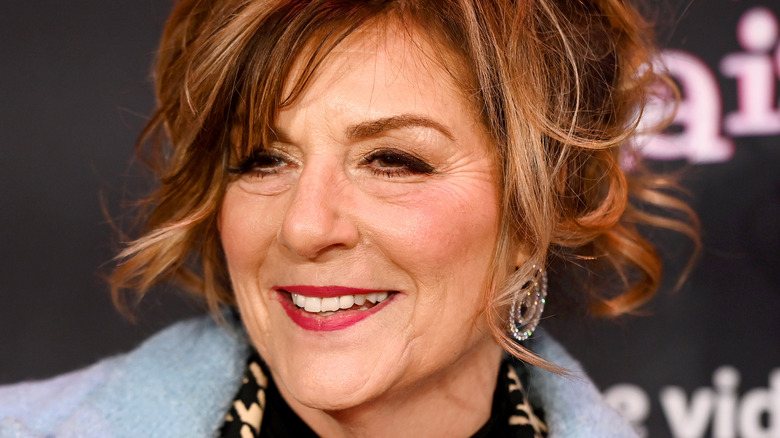 Noam Galai/Getty Images
When Caroline Aaron was cast as Shirley in "The Marvelous Mrs. Maisel," she couldn't wait to play the lovable housewife. Seeing as her character is so family-driven, the actress was even more excited to meet the other actors she'd be sharing the screen with. "I went and had a costume fitting when I got this job, and I said, 'Who's my husband?'" Aaron shared during an exclusive interview with The List. "It's really like an arranged marriage when you're in show business."
It turns out that her husband, Moishe, was set to be played by an actor named Kevin Pollak — someone she had already starred alongside in the film "House Arrest" in 1996. "I was so excited," Aaron told us.
When the series first premiered, the two never imagined being able to spend another five years of their lives working together. Aaron also had no idea that she would learn so much about stand-up comedy from her on-screen husband.
Her on-screen husband has taught her a whole lot about stand-up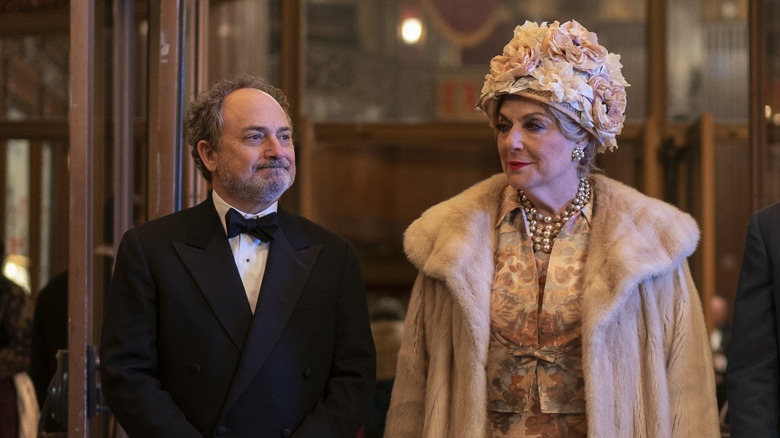 Prime Video
Fans may not know that actor Kevin Pollak has been working in the comedy business ever since he was a teenager. "Kevin is an incredibly brilliant stand-up comic," Caroline Aaron told The List. "So he's also been able to teach me a lot about this world."
It turns out that the stand-up routines in "The Marvelous Mrs. Maisel" are incredibly accurate, according to Pollak. Not only were many of the comedian characters real-life people, but their routines also actually happened — some of the jokes you see are material from historical stand-up sets that were licensed for the show. "We'll be doing a table reading or a scene, and there'll be a stand-up comic that's part of the scene," Aaron explained. "And Kevin will lean over to me and go, 'That's a real person, and I know who that is.'"
When it came to studying up for many of the scenes in the series, all Aaron had to do was turn to her good friend and fellow actor Pollak. "It's like having an extra tutor on the set, even though he is just my husband in the show," she laughed.
Season 4 of "The Marvelous Mrs. Maisel" is available to stream now on Prime Video.