Why A Body Language Expert Thinks Meghan Markle Is Far More Confident Than Prince Harry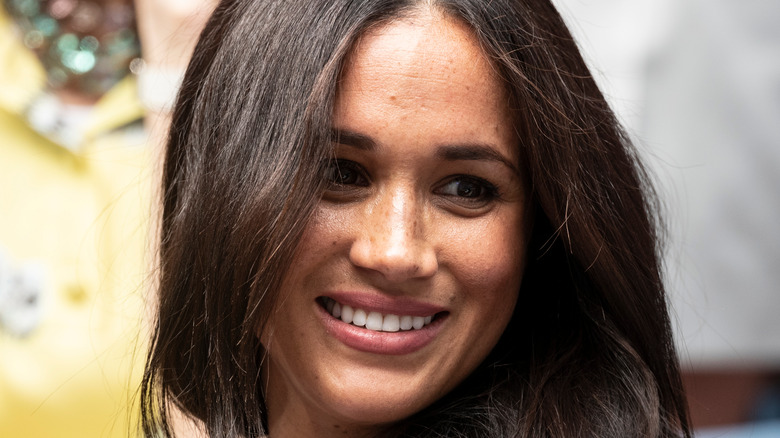 lev radin/Shutterstock
Even though a recent Newsweek poll shows that most British citizens don't care for Meghan Markle, with 47 percent of those asked saying they don't like the Duchess of Sussex, one person thinks the former American actress probably isn't as troubled by the findings as her husband, Prince Harry. Body language expert Darren Stanton on behalf of Slingo told The List that both Harry and Meghan have proven themselves to be strong characters, but Meghan seems to have more confidence than her husband, a born royal. 
"Prior to meeting Meghan, Harry never came over particularly confident during interaction with others — this could have been for a number of reasons," Stanton said. "For instance, age or experience, and he would often be seen making similar gestures to his father Prince Charles, otherwise known as soft reassurance gestures, which suggest he wasn't as confident as he'd like to appear."
As the royal couple prepares to make an appearance for Queen Elizabeth II's Platinum Jubilee later this month, Stanton further broke down his reasons for deeming Harry less self-assured than his wife.
Harry loves people, and it shows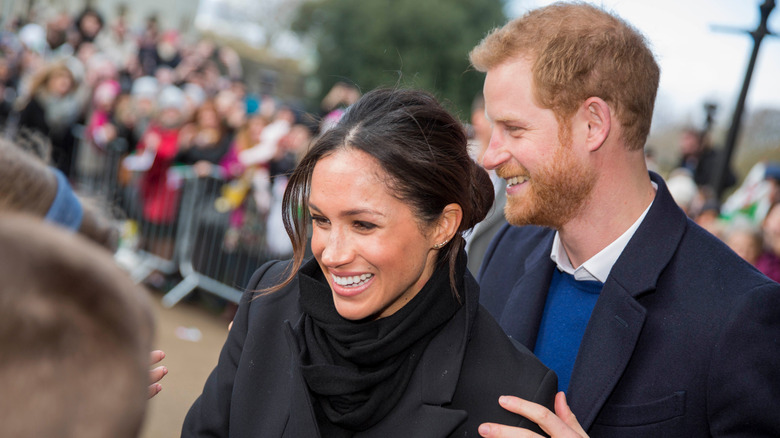 ComposedPix/Shutterstock
Body language expert Darren Stanton cites past instances when Harry, in public, would display gestures that hint at someone not at ease in the spotlight. However, his confidence has grown in recent years. "Harry would often tuck his hands into his jacket, almost giving himself a self-hug," Stanton said. "When we touch our face or body, it's to try to build self-confidence in situations where we feel quite uneasy. Over the last two years, Harry hasn't been seen doing this so much and has instead become more of a man in his own right, asserting his confidence, determined to be seen as an adult and not to be told how to behave."
Stanton pointed out that Harry's improved confidence was on display during the Invictus Games, when the Duke of Sussex's happiness was apparent. "It's clear he loves to be part of a team and immerse himself in the crowd," he said. "He definitely has a number of his mother Diana's traits, such as deep empathy for those who have dealt with misfortunes or those who have achieved greatness through one event or another."
When all is said and done, Stanton believes there's one significant reason Meghan has always seemed more self-assured than Harry. "Meghan was always the more confident of the couple right from the outset and this is probably due to the nature of being a professional actress — a fiercely competitive career and one that ensured she was always in the spotlight," he said.