Another One Of Johnny Depp's Exes Makes Eyebrow-Raising Claims During Deposition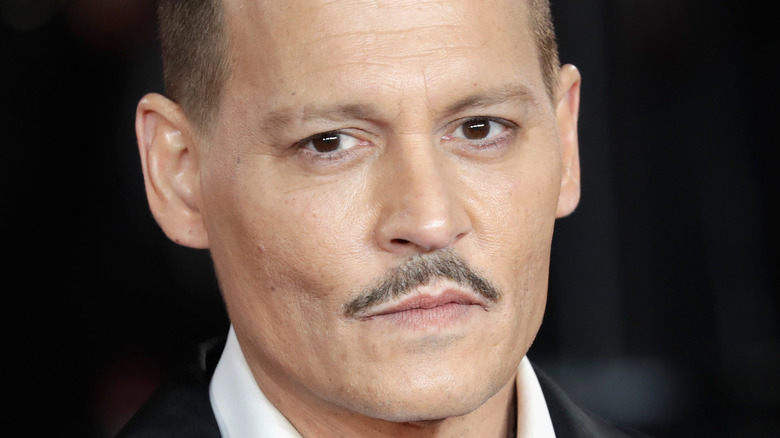 John Phillips/Getty Images
Johnny Depp's defamation trial against Amber Heard is getting increasingly ugly, with both sides accusing the other of truly horrific behavior. The "Aquaman" star's harrowing testimony has made her a target of Depp's ravenous fans, with Heard subject to death threats online, per The Independent. Meanwhile, his biggest devotees flock to the courtroom each day to show their support in person and even give Depp gifts. He's suing for defamation, claiming a 2018 Washington Post op-ed in which Heard described herself as a victim of domestic abuse torpedoed his career. 
The actor did not name Depp in her piece, and according to the "Ed Wood" star's former representation, work dried up because of Depp's own bad behavior. The Wrap reports Tracy Jacobs, who represented the beloved star for 30 years, argued that his drug and alcohol abuse, perpetual tardiness on various projects, and out of control spending habits were what really contributed to Depp's downfall. Jacobs testified, "I was very honest with him and said, 'You've got to stop doing this. This is hurting you' ... and it did." As she reasoned, Hollywood is a small town. 
And now, one of Depp's former partners is giving her recollection of the actor's bad behavior during their relationship. 
Ellen Barkin reportedly experienced Johnny Depp's wild temper firsthand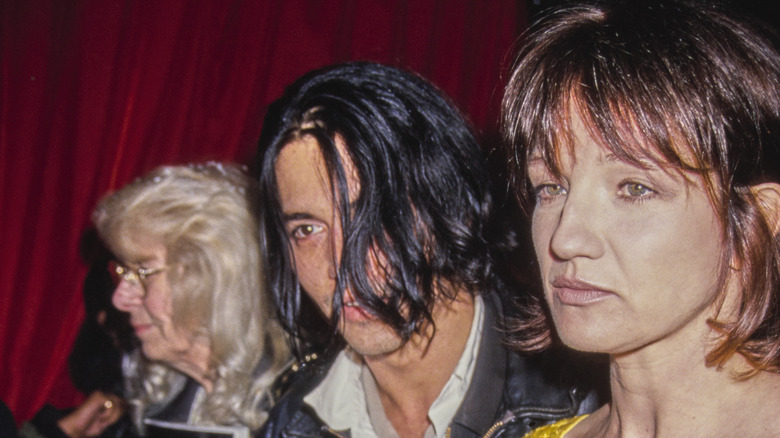 Michael Ochs Archives/Getty Images
Johnny Depp has had several high-profile relationships over the years, and one of his former paramours has emerged to give her account of what it was really like being with him. People reports that, in pre-recorded testimony shown to the court this week, as part of the ongoing court case between Depp and ex-wife Amber Heard, actor Ellen Barkin detailed how the "Pirates of the Caribbean" star was constantly inebriated and frequently violent. At one point, he launched a wine bottle at her, apparently for no reason (fortunately, it didn't hit anybody).
Depp has previously dismissed her story as false, per Reuters, claiming, "I do not have an anger-management problem." Depp asserted his "Fear and Loathing in Las Vegas" co-star simply has an issue with him because they used to date. However, People notes that Barkin maintained Depp was the jealous one, revealing the actor would persistently keep tabs on her. At one point, Depp even accused Barkin of having an affair. 
It's worth noting, as The Guardian reported, that two of Depp's other exes — Winona Ryder and Vanessa Paradis, the mother of his children — confirmed he was never abusive to them, describing the allegations against the beloved actor as unthinkable.

If you or someone you know is dealing with domestic abuse, you can call the National Domestic Violence Hotline at 1−800−799−7233. You can also find more information, resources, and support at their website.