Why Matthew Gray Gubler Never Left Criminal Minds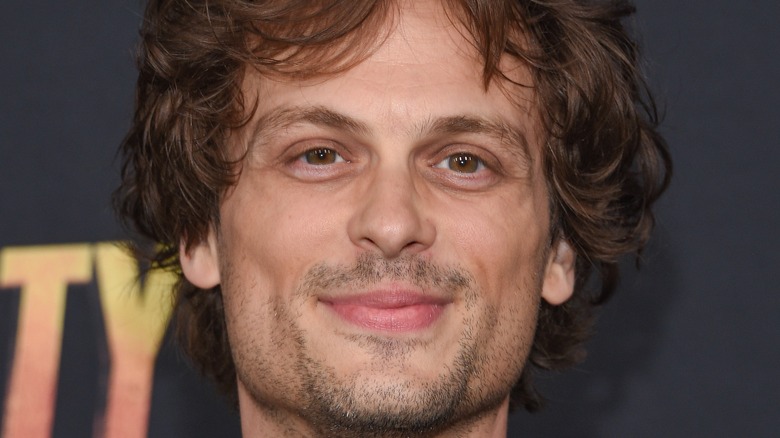 DFree / Shutterstock
Actor Matthew Gray Gubler has had stunning transformation and appeared in many films and shows during his career, but his best known role by far is Dr. Spencer Reid on "Criminal Minds." He played Reid from the show's origin in 2005 to its final episode in 2020. In fact, Gubler has 323 episodes under his belt, making him the cast member who is most seen on the show. Before "Criminal Minds," Gubler appeared in the 2004 film "The Life Aquatic with Steve Zissou" directed by Wes Anderson. Gubler won the role after interning for Anderson during film school, though he admits that he wasn't the most helpful assistant (via AnOther). He called himself, "the worst intern ever!" He also notably voiced the character of Simon in all four "Alvin and the Chipmunks" films.
Gubler's appeal lies in his nerdy yet undeniably charming persona. Perhaps partially inspired by his character Spencer Reid, who is incredibly smart but also, well, a bit weird, Gubler has admitted in the past to being "very protective" of the character who made him famous (via Associated Press). Another of Gubler's pursuits is writing. His first book "Rumple Buttercup: A Story of Bananas, Belonging and Being Yourself" was published in 2019, and is about a monster who is much more than his appearance. He has spoken about his motivation for creating Rumple, saying that he "wrote the book for anyone who's ever felt like they didn't quite fit in, just to make them know that they're not alone" (via Parade). 
His character was an instant hit amongst fans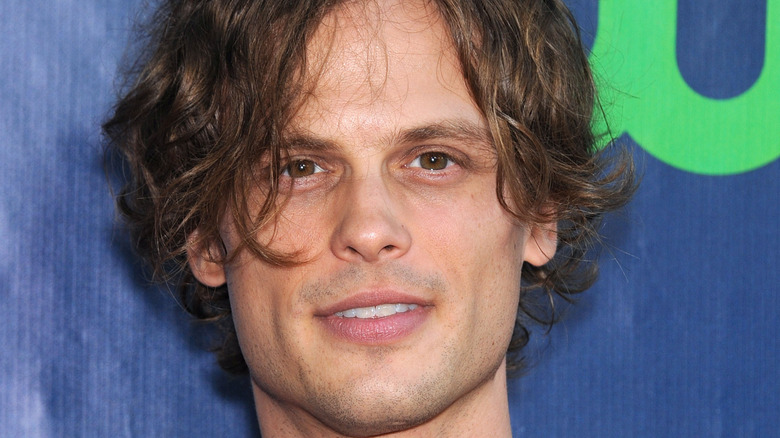 DFree / Shutterstock
At its core, "Criminal Minds" is a show about a bunch of criminal profilers who work for the FBI — which may sound like not the most exciting premise. However, it quickly grew a large fanbase and continued to remain popular as time went on. In 2020, it was the third most-watched show on Netflix, proving its appeal 15 years after it first aired. A large part of the show's popularity is because of Matthew Gray Gubler's role. Dr. Spencer Reid is a rarity on television. He is introduced as a whip-smart young man who lacks social skills (especially in the romance department) and can be frustratingly aloof. 
Despite his aloofness, the rarity of Reid lies in the fact that he is often shown to be vulnerable instead of impenetrable, a trait that isn't usually seen in young male characters (via Collider). Of course, Gubler's good looks and off-screen personality have contributed to his character's popularity too. A natural-born performer, Gubler is warm, bubbly, and super enthusiastic. When asked about his long-running role, he stated, "I love entertaining people, and that's all I've ever wanted to do. The fact that I've gotten to do this for a long time is so awesome" (via Glamour).
Matthew Gray Gubler even directed a few of the show's episodes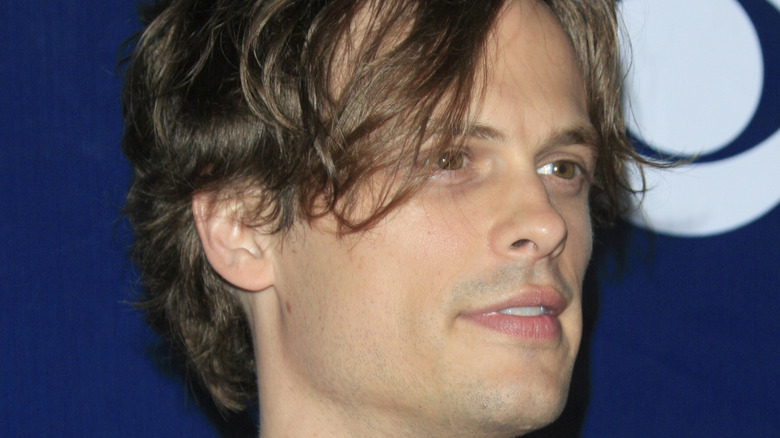 Kathy Hutchins / Shutterstock
So, what made Matthew Gray Gubler stay with "Criminal Minds" for its whole run? It's easy to know why Gubler wanted to stay. After all, his character remains a fan favorite, and he certainly got to explore a lot of paths for Reid during the show's run. Gubler even got to direct 12 episodes throughout the show's 15 years, one of which, "Mosley Lane," is considered to be amongst the best episodes (via Variety). He got a ton of character development, a chance to stretch his filmmaker wings, and is thought fondly of even after 15 years — it's no wonder Gubler stuck with "Criminal Minds" until the end. 
In an interview with TVLine, Gubler talked about the cast and his experiences filming. He called the show "a beautiful presence in our life for 15 years," and because of this, he also said that the show coming to an end "wasn't sad." He also revealed that the last day of filming "was kind of beautiful." A 10-episode revival series of "Criminal Minds" was recently greenlit, but Gubler won't be returning, feeling he was done with his role and ready to move on (via Deadline). 
Nevertheless, with all the Reid-centric episodes available to watch forever, we're excited to see what Gubler achieves next.