Insider Claims Pete Davidson Is Quitting SNL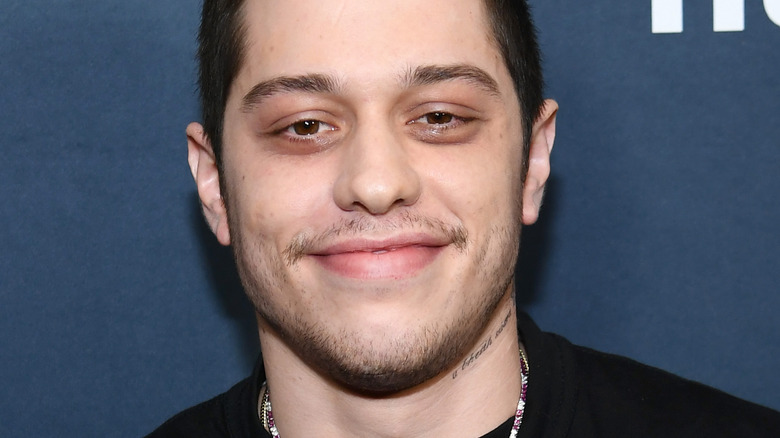 Dimitrios Kambouris/Getty Images
As Season 47 of "Saturday Night Live" comes to an end, rumors are circulating that major cast members may be leaving, including Pete Davidson. According to Variety, the comedian is "expected" to leave alongside Aidy Bryant, Kate McKinnon, and Kyle Mooney following the season's final episode. If this really happens, the group will be following in the footsteps of former cast members Beck Bennett and Lauren Holt, who left the show last summer (via Deadline). NBC and "SNL" producers have yet to confirm whether Davidson, Bryant, McKinnon, and Mooney are actually leaving.
However, Davidson has been pretty vocal about putting "SNL" behind him. In a 2020 interview with Charlamagne Tha God, Davidson revealed that he has spoken to a lot of people at the show about leaving. "It's a hard thing to do, because you don't want to ever pull the trigger too early," he explained. "Everybody's always been like, 'You'll know when you know and it'll be all right.'"
Pete Davidson hates being the butt of the joke on Weekend Update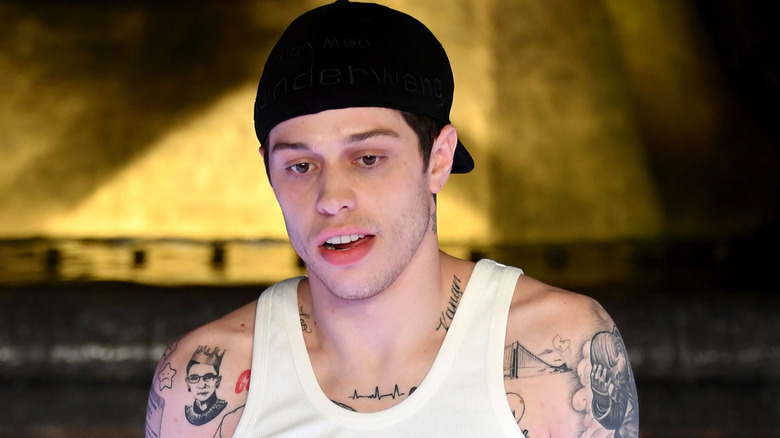 Mike Coppola/Getty Images
Having been on the show since 2014, according to Rolling Stone, Pete Davidson quickly became one of the most popular "Saturday Night Live" cast members. For seven seasons, the Staten Island-born comedian has provided dozens of memorable sketches and performances, as well as being the performer you can count on to break character in every sketch (via YouTube).
Davidson's life regularly bled into the show's Weekend Update segments, especially after he started dating Kim Kardashian (via Cosmopolitan). And it seems this has become a contentious factor for the comedian, who cited it as one of the reasons why he should leave. "I personally think that I should be done with that show, because they make fun of me on it," he told Charlamagne Tha God. "I get it, but I'm like, cold-open political punchlines. I'm like, 'Weekend Update' jokes. When I'm not there, they'll be like, 'Ha ha ha, Pete's a f***ing jerk face.' And you're like, 'Whose side are you on?'"
He continued, "I have a weird feeling in that building where I don't know whose team they're playing for, really. If I'm the joke or I'm in on the joke."
Pete Davidson feels he's outgrown Saturday Night Live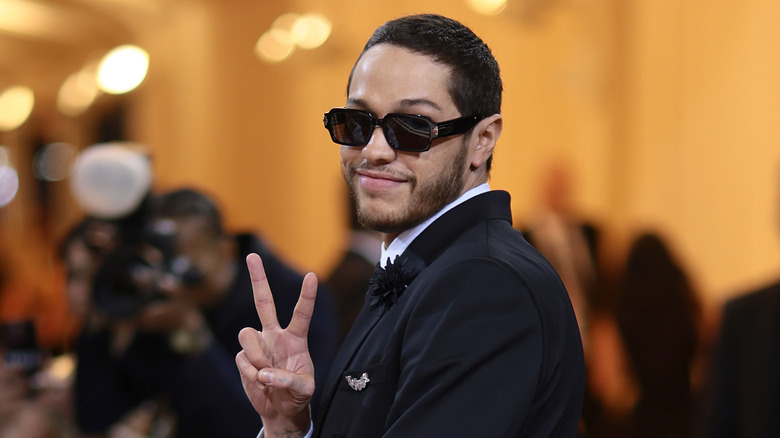 Dimitrios Kambouris/Getty Images
That's not to say Pete Davidson has hard feelings toward "Saturday Night Live" creator Lorne Michaels, though. "He's like, the best and has treated me with nothing but love," Davidson said during his interview with Charlamagne Tha God. "He's like a father figure to me." As for Davidson's co-stars and the "SNL" crew, it's a little more complicated. "It's a cutthroat f***ing show," the comedian added. "So it's not like a loving [environment] — you're not going to get coddled over there. They don't give a f***, at the end of the day."
Unlike cast member Kenan Thompson, who has been on the show for 18 seasons and counting, it was never Davidson's goal to stay on the show forever, anyway "I'm surprised I made it to seven," he told The Hollywood Reporter in 2021. "I'm ready to hang up the jersey." He elaborated on this further with Charlamagne Tha God, saying that he feels as though he's "outgrown" his time on "SNL."
"I think everybody outgrows it," Davidson said. "I just feel like, yeah, I've done as much as I can over there. But happy to be there as long as Lorne likes me."