The Truth About Kate Mara And Jamie Bell's Relationship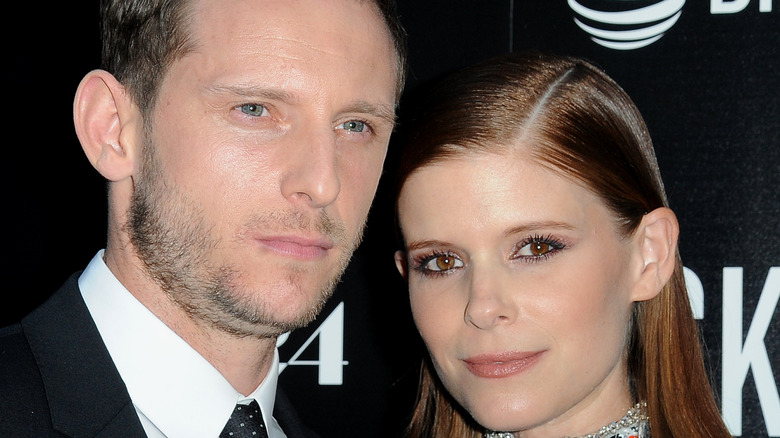 Tinseltown/Shutterstock
Both in the acting industry, Kate Mara and Jamie Bell are a rare sight in Hollywood due to their relative privacy. 
Mara has appeared in a string of TV and film hits, including the groundbreaking series "Pose." Last year, she starred in the controversial series "A Teacher," playing the role of a young teacher who has an affair with one of her students. Speaking to Deadline, Mara called the unnerving and difficult storyline "fascinating." Describing herself as someone who is "always attracted to challenging roles" (via W Magazine), she also played an ambitious journalist who divided opinions (via Entertainment Weekly) in the 2014 drama "House of Cards."
As for British actor Bell, he rose to child fame when he starred as the main character Billy in the 2000 film "Billy Elliot." One of his most notable roles was Bernie Taupin in the 2019 Elton John biopic "Rocketman." Most recently, he has appeared in the gritty drama, "Shining Girls." 
Kate Mara welcomed her first child with Jamie Bell in 2019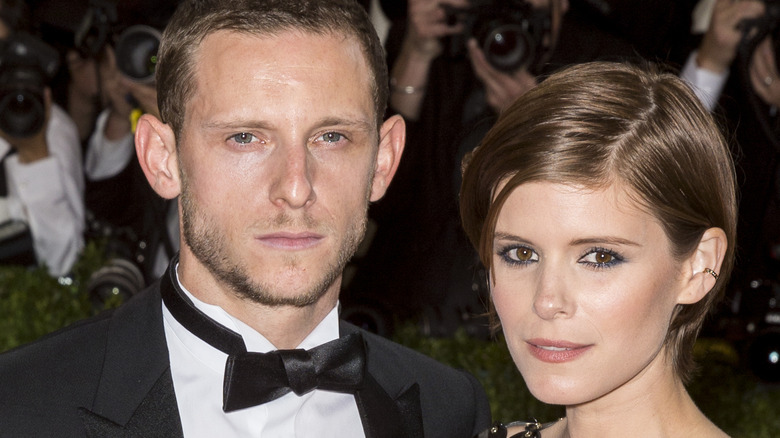 Ovidiu Hrubaru/Shutterstock
Kate Mara and Jamie Bell are notorious for keeping their relationship private. They actually met all the way back in 2005, but rumors didn't fly about their relationship until 2015 when they were pictured looking blissful together (via Bustle). In a 2017 interview with Andy Cohen on "Watch What Happens: Live," Mara confirmed that the pair grew close during the "Fantastic Four" press tour. In the same year as this confirmation, Mara and Bell married in what looked to be a low-key ceremony (via W Magazine). 
After a couple of years of marriage, Mara gave birth to her first child in May 2019, a baby girl (via Bustle). Neither Mara nor Bell have shared their baby's name as of now, a decision that feels fitting considering their private home life. Bell already has one child you might not know about from his previous relationship with Evan Rachel Wood, born in 2013 (via BBC). After her daughter was born, Mara bravely opened up about having previously suffered a miscarriage, saying she had concerns it would happen again (via CNN). Luckily, there's a happy ending to this story!
So, are there any plans for the pair's daughter to have a sibling? Earlier this month, a source disclosed to Us Weekly that the pair will "most likely have another baby at some point," though "things have been very hectic since they became parents."  Either way, with their son and daughter, Mara and Bell's family is adorable.
Kate Mara has been open about her lifestyle changes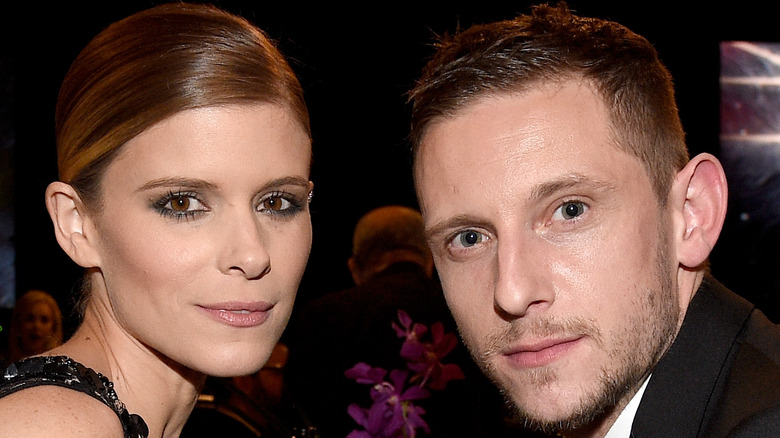 Kevork Djansezian/bafta La/Getty Images
Clearly, talent runs in the family, as Kate Mara's sister is none other than actress Rooney Mara. Mara has admitted that having a sister in the same industry can be tough. She has previously revealed that, while it's difficult being compared to other actresses, both she and her sister view their acting careers as just a job (via The Independent). This tactic helps to keep them grounded.
What you may not know about Mara is that she has been vegan for almost ten years as well. Though vegan, she still craves classic comfort food. She spoke to Bon Appétit about her love of certain foods, stating, "I thought I'd never taste cheese again, but there are so many amazing vegan options out there now." In spite of Mara's vegan diet, her husband, Jamie Bell, still eats meat. She has been candid about how they manage their opposing diets, stating, "We make different choices when it comes to food, but he respects me and my choices" (via Live Kindly). 
It seems like that's the sort of communication that makes Bell and Mara's relationship work so well, despite their differences.