Odelya Halevi Of Law & Order Reveals What It's Like Working On Her Dream Show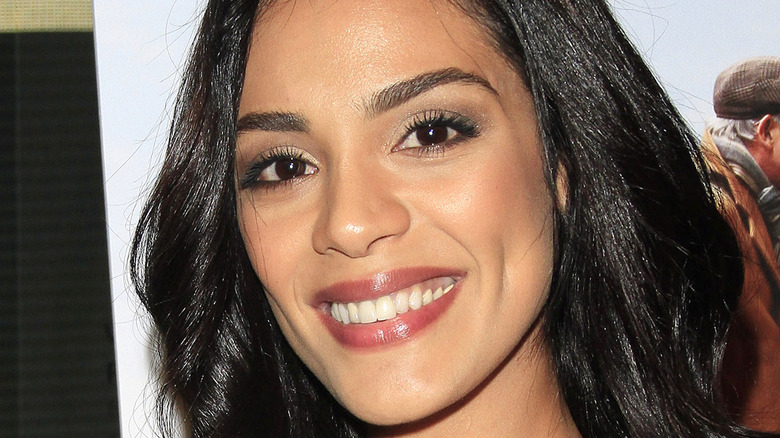 Joe Seer/Shutterstock
Landing your dream job is always exciting. It may take you years to finally get to the place in your career that you've always wanted to be at. In the case of actress Odelya Halevi, it took her almost 30 years to work for her dream show. 
Halevi joined the cast of the "Law & Order" relaunch which debuted in February 2022, according to Deadline. The show, which originally aired from 1990 to 2010, was brought back as a continuation of the original series, according to NPR. Playing Assistant District Attorney Samantha Maroun on Season 21 of this classic and current hit series, Halevi has shared how she feels about being a part of the show and her experience in her new role. In an interview with TV Fanatic, the Israeli-born actress even shared her childhood experience with the original "Law & Order" series and why it was a career aspiration.
Halevi watched 'Law & Order' as a kid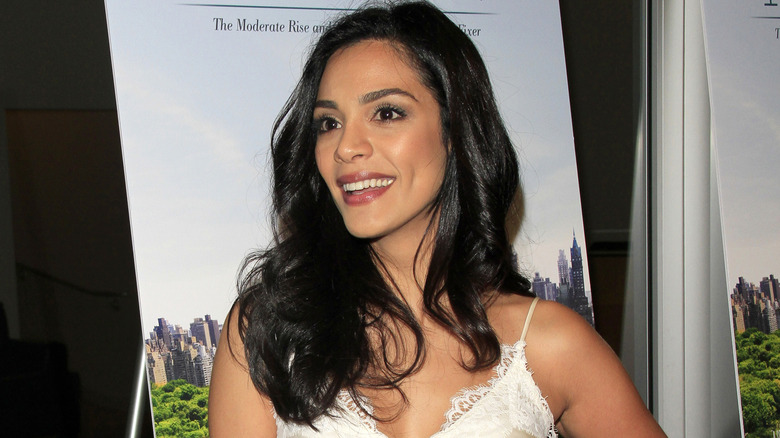 Kathy Hutchins/Shutterstock
When talking to TV Fanatic, Odelya Halevi admitted, "I've been watching 'Law & Order' my whole life. When I was a kid with my mom, I always thought I wanted to be a lawyer. But my mom was like, oh, no, you just want to be one on TV. So I'm so happy it came true."
For background, Halevi was born in 1989, while the first episode of "Law & Order" aired in 1990, according to Celebsline. This makes it truly a lifelong fandom. While she was born just a year prior to the show airing, connecting with her character seems to be no problem for the actress in present day. Describing ADA Maroun to TV Insider, Halevi shared that Maroun is "one of those people who enjoys work so much and feels the weight and importance of being in public service, that she gives up a lot of her personal life. She works hard to do what she thinks is right and what will serve the best."
And speaking of people who enjoy work, the cast of "Law & Order" comes immediately to mind.
Halevi dishes on her co-star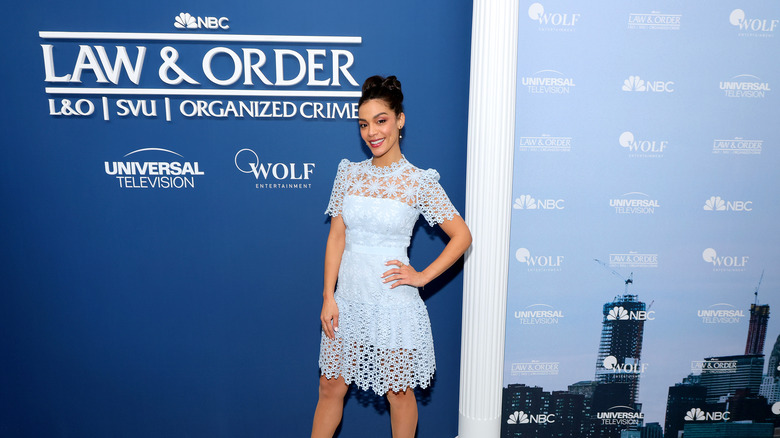 Dia Dipasupil/Getty Images
If we mention longtime "Law & Order" stars, it's almost impossible to do so without mentioning Sam Waterston, currently credited with 378 episodes as Jack McCoy from 1994 to the current 2022 season. Growing up to work with one of her television idols must have been intimidating, and Odelya Halevi tells TV Fanatic, "You're really asking me what it's like to work with God." The "Law & Order" actress continued, "I love working with him. He is so funny. And you know, when I do scenes with him, he says a line, and it just gets you. Anything that comes out of his mouth, you're just stunned. And I forget my lines."
Yet, while her current role might have left her in awe, there was still work to be done. Halevi mentioned upon meeting the legendary Waterston, "He said, 'Remember that we tell serious stories, but we're also here to have fun.'" Clearly the cast must have connected, as the series relaunch was renewed for a Season 22 in May, according to Variety.
Concluding to TV Fanatic that the job is truly a joy, Halevi revealed, "Ever since then, we've just been having so much fun. There are so many laughs. We joke all the time."