Alexandria Ocasio-Cortez Calls Out Ted Cruz After His Uvalde Tribute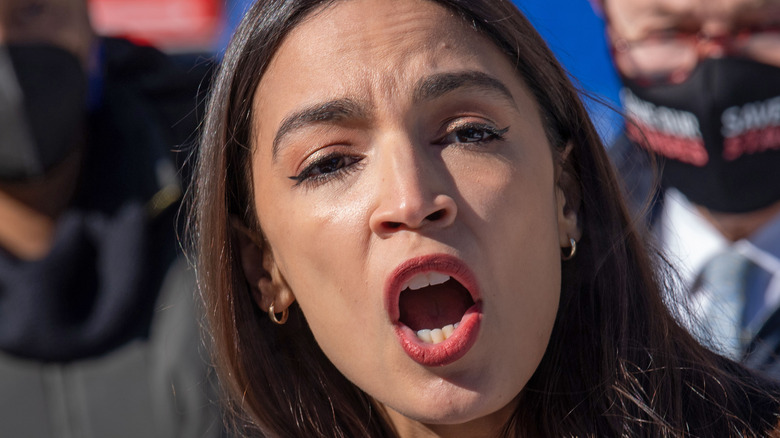 Ron Adar/Shutterstock
The nation is in mourning and shock following a callus attack at a school in Uvalde, Texas that resulted in the tragic and unthinkable deaths of 19 children and two teachers (via Today). A lot of people are wondering how gun violence against elementary school kids is still happening a decade after the Sandy Hook nightmare.
As parents across the country struggle to explain the tragedy to their little ones and emotions run high among all Americans, of course the debate continues about how to prevent another horrifying incident like this one from ever happening again.
One prevailing theory is that limited gun access will curb this kind of seemingly-evil violence. Even President Joe Biden appealed to citizens to "stand up to the gun lobby" in an address to the nation Tuesday night (via The Washington Post). In that vein, Alexandra Ocasio-Cortez is calling out Texas Senator Ted Cruz after he tweeted about the heartbreaking school attack — as he simultaneously plans to speak at a meeting of the NRA this week (via Newsweek).
Alexandra Ocasio-Cortez tells Ted Cruz prayers are not enough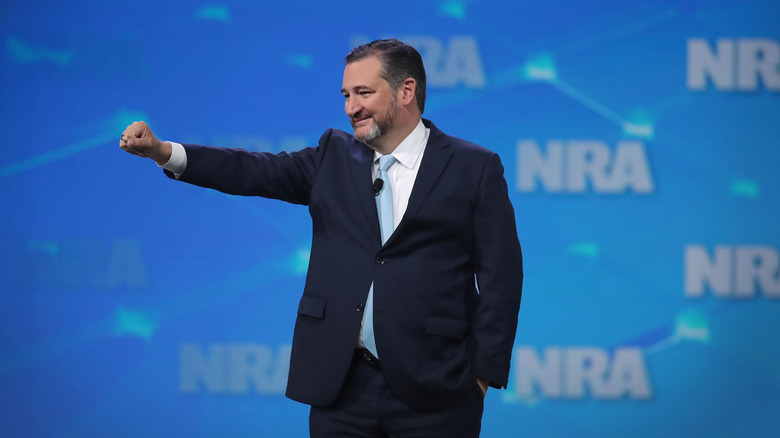 Scott Olson/Getty Images
Just hours after the shooting took place in Uvalde, bluder-prone Senator Ted Cruz took to Twitter to address the tragedy. "Heidi & I are fervently lifting up in prayer the children and families in the horrific shooting in Uvalde," he wrote, speaking on behalf of himself and his wife. Cruz went on to share that he was in "close contact with local officials" but acknowledged the exact details of the horrific event were still unclear. The controversial lawmaker then expressed gratitude to first responders for their bravery.
While many commenters quickly piled on to express outrage about the seeming hypocrisy of the senator's tweet given his support of gun rights, it was Alexandra Ocasio-Cortez whose response is getting a lot of attention. "Aren't you slated to headline a speaking gig for the NRA in three days – in Houston, no less?" the New York representative tweeted to Cruz. She added that the Texan could "do more than pray." Finally, the lawmaker blasted Cruz, "Faith without works is dead."
At time of writing, it did not appear that the conservative had responded to Ocasio-Cruz.