Clarke Peters On The Difference Between Acting For Film Vs. Theater - Exclusive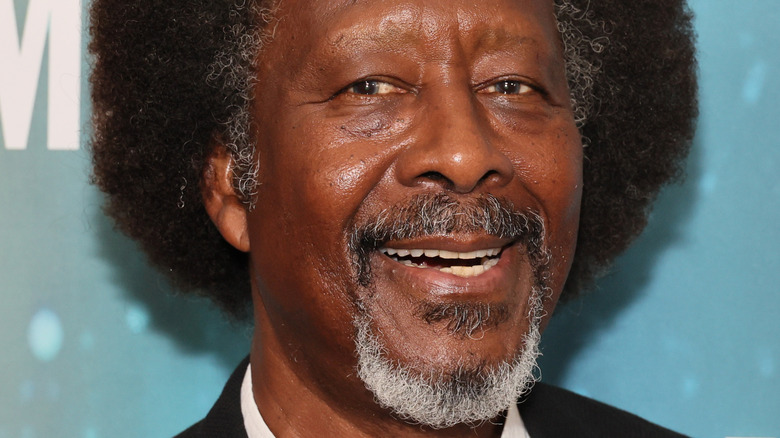 Dia Dipasupil/Getty Images
Clarke Peters is no stranger to television viewers, thanks to his memorable performances in such acclaimed TV series as "The Wire," "Damages," "Treme," and "Foundation," to name just a few. Most recently, the New York City-born actor has been seen portraying Josiah Falls in Showtime's "The Man Who Fell to Earth," a reboot/continuation of the David Bowie-starring 1976 sci-fi cult favorite.
What fans of his television work may not realize, however, is that Peters honed his craft not on Hollywood sound stages, but onstage in London. As his list of credits on Broadway World indicates, before finding fame on television, Peters racked up an impressive array of stage credits in London's West End, including such productions as "Guys and Dolls," "Five Guys Named Moe," and "Porgy and Bess."
In an exclusive interview with The List, Peters discusses the differing ways in which he approaches a theatrical role versus acting for film or television.
How Peters balances screen and stage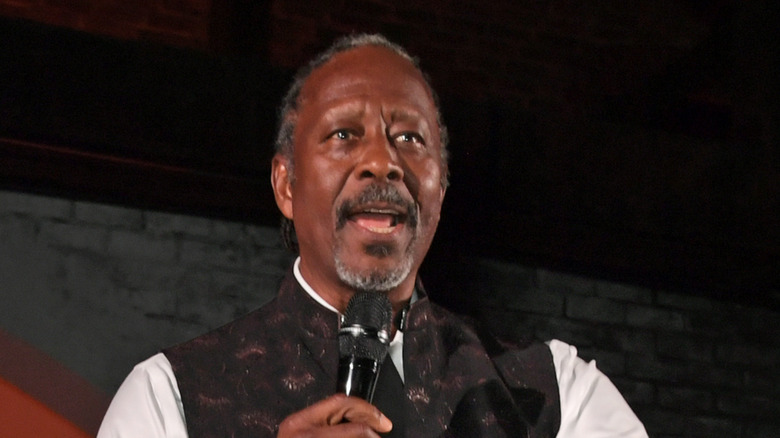 David M. Benett/Getty Images
Clarke Peters has long balanced his film and television work with theater, typically working "six months on and six months off," as he told The List. "When I had that time off, I would try to find something to do in theater."
While television and movies are often filmed out of sequence, Peters admitted he loves theater for the ability to tell a story from start to finish, with no chance for a second take. "The reason why you'd go to theater is to hone your craft," he explained. "You get stuck in the mindset of, 'I can take [that scene] again. I can do this in increments.' Something is lost in the storytelling for the actor, the journey for the actor. Particularly for me, I'm getting at that age where it's hard to go back, to figure out what I did when I was outside the door last month [in a scene filmed out of sequence]." He continued, "Now, I'm walking through the door this month, but doing theater [and] doing radio plays helps one to keep the continuity of what they're doing intact."
Acting for the camera vs. performing for an audience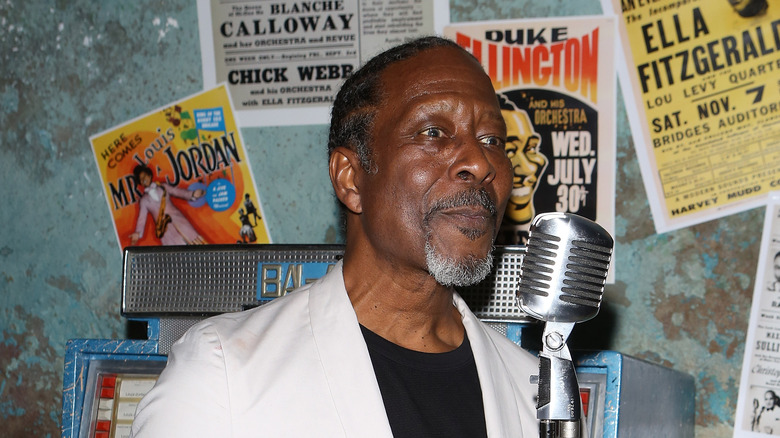 David M. Benett/Getty Images
Shifting from stage to screen presented Clarke Peters with a bit of a learning curve. "What I'm finding with acting in film now is that, number one, I understand it a lot better, and I don't have to work as hard. I understand now that the camera reads everything that's in your face," he said. "In theater, you can give a performance that's larger than life, but actually, you're worried about your telephone bills or your wife or your child or your house. In film, you can't do that, right? It's helped me to focus on my character, my character's intention, [and] my character's motivation."
As a result, Peters has learned to tailor his performances for each medium. "Stage is larger than life. Film is very introverted," he said, observing that many actors "are playing for the camera rather than being in the scene themselves and letting the camera do the work." He's also come to realize that his performance will ultimately be "in the hands of the editor ... Now, people who come up who have acted through the school of just cinema, they know how to force an editor to take the takes that they want by doing certain things at the end of it. [They might be] looking in a different direction or dropping their voice or something, any little nuance to get the performance they have. I don't have that kind of [cunning], but I'm learning."
New episodes of "The Man Who Fell to Earth" air Sundays at 10 p.m. ET on Showtime. Episodes are also available to stream for subscribers.