FBI: International Star Compares The Show To Working On Law & Order - Exclusive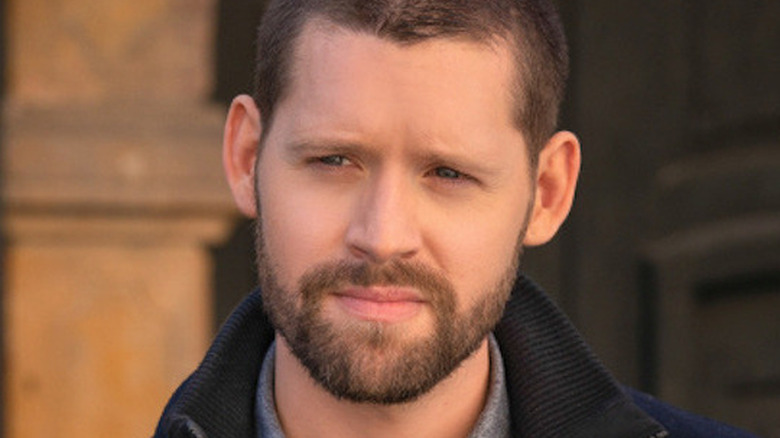 Nelly Kiss/CBS ©2022 CBS Broadcasting, Inc.
If you're a fan of a thrilling mystery or crime drama, then you've likely seen Luke Kleintank before. The actor has worked on a variety of hugely popular shows including "Law & Order: SVU," "CSI," "Pretty Little Liars," "Bones," and "The Man in the High Castle." Now, he's starring in CBS' latest "FBI" series spinoff, "FBI: International." The new show follows Special Agent Scott Forrester, played by Kleintank, and his FBI Fly Team as they investigate crime and threats to the U.S. abroad. After a successful first season, the series has already been picked up for a second and third (via Variety), so there will be a lot more to see from Kleintank and the rest of the cast soon.
During an exclusive interview with The List, Kleintank discussed what it was like filming in another country and working with the cast. He also explained why filming "FBI: International" has been an entirely different experience from anything he's done before and what made it so different from his work on "Law & Order."
He says he was 'scared s***less' on Law & Order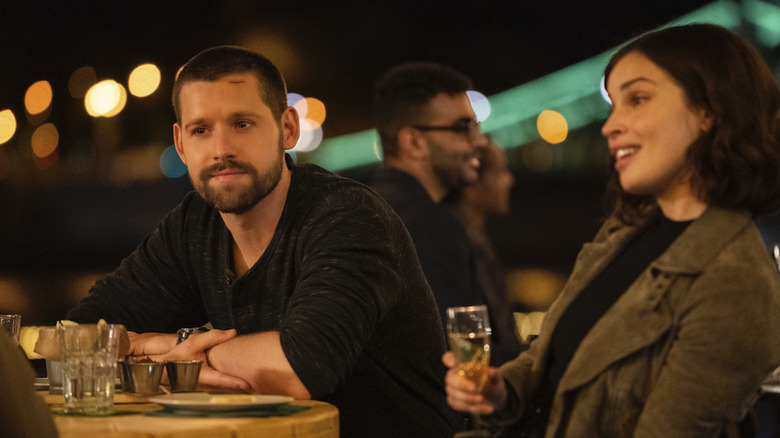 Nelly Kiss/CBS ©2022 CBS Broadcasting, Inc.
During his interview with The List, Luke Kleintank explained that going onto "Law & Order" in 2009 was a completely different experience than "FBI: International" because he was so new to the industry at the time. "I was scared s***less, and it was my first job ... I grew up in the theater background, so I didn't know how anything worked. That was a whole different experience for me," he said, adding that he felt similarly going onto "CSI" a few years later.
Along with being new to TV acting generally, he had the pressure of being the newcomer on well-established series. "You come onto a new show that's been there for so many years, and you feel like you're the new person on the show, and it's nerve-wracking," he said. That experience of going onto big shows as a young actor made Kleintank always want to put in extra effort to make his co-stars comfortable. 
"That's something that I learned at a very young age, is to welcome everybody that's new, that's coming in, because I know how that feels," he said. "It's hard coming into something that feels bigger than you."
What made FBI: International different?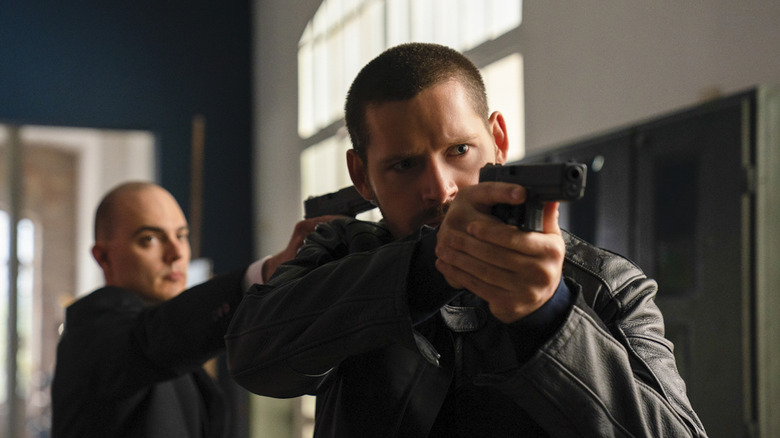 Nelly Kiss/CBS ©2022 CBS Broadcasting, Inc
Unlike with "Law & Order" and "CSI," Luke Kleintank didn't join a pre-existing cast for "FBI: International." They all started together in Season 1, and because they moved to Budapest, where the series is filmed, they quickly developed a uniquely strong bond. "When we started this season, everybody was new, but this one was different because not only was everybody new, but everybody was moving their entire lives to a new country," Kleintank said.
Being in such a new environment meant the cast really relied on each other, and luckily, he said that they all got along. "You could work with actors that you don't like, and you could work with people that you don't vibe with. We were blessed enough to actually truly vibe with each other," he said.
Kleintank continued, saying that closeness hasn't been something he's experienced on other shows. "If this show had been in the States, it's easy to go back to your respective house and see your other friends that you know," he said. "We didn't know anybody. It's a forced friendship, but it actually became a real friendship."
"FBI: International" will return for Season 2. Season 1 episodes are available now for streaming on CBS.com and Paramount+.