The Soap Opera You Never Knew Ray Liotta Starred In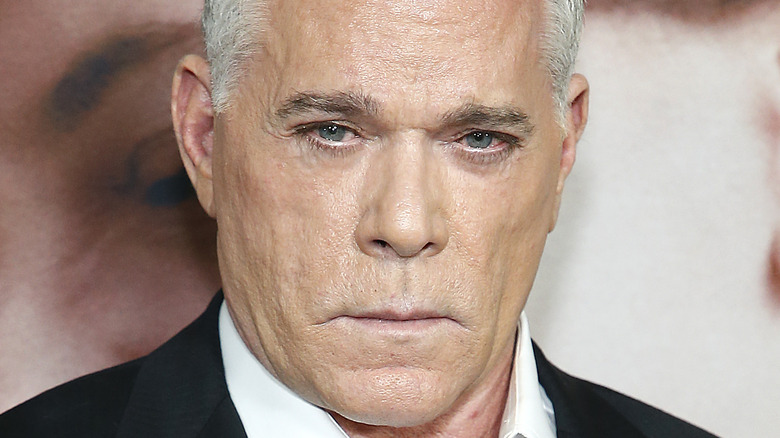 John Lamparski/Getty Images
Ray Liotta made a career for himself in Hollywood as the tough guy, whether as a mobster in classics like "Goodfellas" or as a cop in films like "Unlawful Entry." He even played Shoeless Joe Jackson, the legendary baseball player in the Kevin Costner fantasy flick "Field of Dreams" (via IMDb). However, Liotta also took on sweet comical roles in several of the "Muppet" franchise of movies. Liotta had been making a comeback of sorts in the movie industry and was working on the flick "Dangerous Waters" in the Dominican Republic, which is where the actor sadly passed away at the age of 67, according to Deadline.
Before Liotta made it big in the movie biz and in primetime, even making appearances as himself on such shows as "Modern Family" and "Great News," he was known to daytime television audiences for a memorable role on a beloved NBC soap opera, which unfortunately left the airwaves in 1999.
Ray Liotta played Joey Perrini on Another World
From 1978-1981, Ray Liotta thrilled soap opera audiences as the sweet, young hero named Joey Perrini on "Another World." As Joey, Liotta played a man who definitely fell in love easily. During his three years on the soap, Liotta's Joey was involved with three prominent young women on the show: Eileen Simpson (Vicky Dawson), Kit Holloway (Bradley Bliss), and Blaine Ewing (Laura Malone), according to Another World Homepage.
In 2010, when Liotta made an appearance on the talk show "The Bonnie Hunt Show," he was shown a clip of himself in those early years as an actor. Liotta was noticeably shocked to see the brief scene in which he spoke about protecting Blaine from nefarious players. He also described Joey perfectly to Hunt.
"On the soap, I played the nicest guy in the world, Joey Perrini. Never got into a fight. Took care of my mom," Liotta said, before humorously telling the story of his character's soapy love life. "I proposed to my girlfriend on a hill. She died after I gave her a St. Christopher medal in the hospital ... I ended up going to the hill where I proposed, I fell, ended up in the hospital, and ended up falling in love with the nurse who was the richest woman in America. But I got an annulment because she didn't tell me she was the richest woman in America."
Two years after leaving daytime soaps, Liotta got his big primetime break on the soap-ish medical drama "St. Elsewhere" (via IMDb). Ray Liotta's heartbreaking death is felt by fans around the world.