How Deacon Sharpe Came Back From The Dead On The Bold And The Beautiful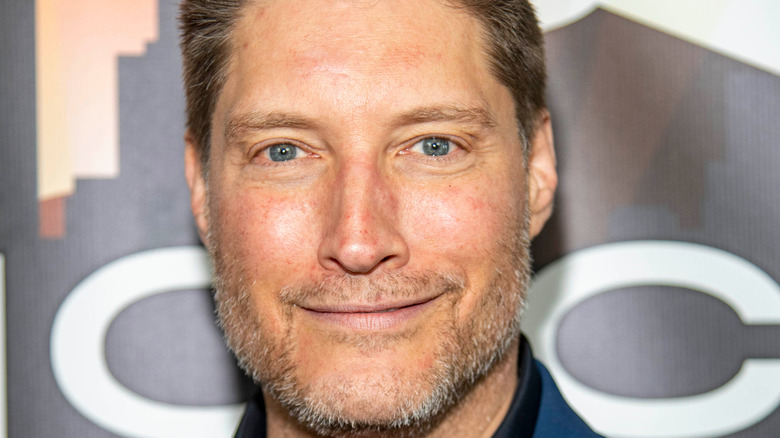 Eugene Powers/Shutterstock
"The Bold and the Beautiful" knows how to shock fans with surprising twists and turns. Typically, plot twists on the soap don't involve a character's death, but there are exceptions to every rule. 
In 2016, Deacon Sharpe (Sean Kanan) found himself entangled in a web of lies crafted by Quinn Fuller (Rena Sofer). Deacon and Quinn's relationship was toxic, to say the least. 
Her latest scheme was keeping Liam Spencer (Scott Clifton) away from his loved ones and under a false identity (via Showbiz CheatSheet). With no memory of who he was, Liam (or "Adam," as Quinn called him) fell victim to a plot with deadly intentions. 
The plan was for Quinn to push Liam off a cliff, but things didn't go as expected. She had a change of heart at the last minute and chose to spare his life. Quinn convinced herself that they had formed a genuine connection, so she couldn't go through with the murder (via Celeb Dirty Laundry). 
Unfortunately for Deacon, Liam's life was the only one Quinn planned on sparing that day. She convinced Deacon that she couldn't kill Liam because of a crowd of people at the bottom of the cliff (via CBS). However, this was simply a ruse to commit a different act of violence that left Deacon swimming with the fishes (literally). 
Quinn pushed Deacon off a cliff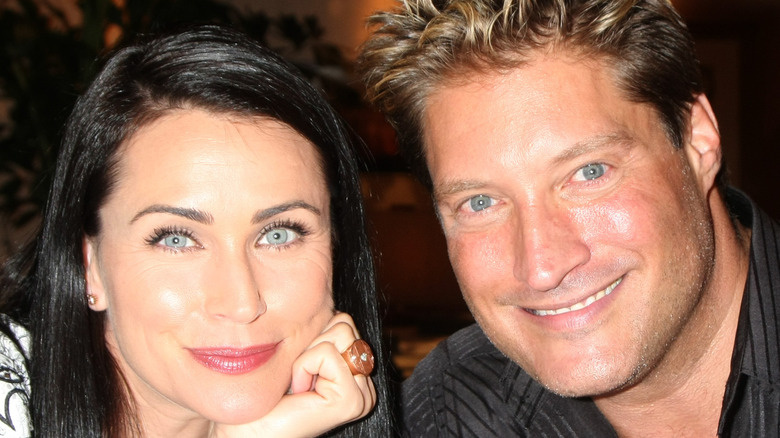 Kathy Hutchins/Shutterstock
Although Quinn Fuller chose not to kill Liam Spencer, Deacon Sharpe wasn't so lucky. He was too close to the truth and had to be dealt with accordingly. 
At the time, Deacon was the only individual aware of Quinn's slew of crimes. He was the final loose end because the truth about Liam's disappearance started and stopped with him (via Soap Opera Spy). By eliminating Deacon, there was nobody left to expose Quinn for kidnapping Liam and holding him hostage under a fake name.
Once she reneged on her promise to murder Liam, Deacon had questions. He needed to understand why she would spare Liam's life after going through all of this trouble. He walked toward the edge of the cliff, and Quinn lured him closer and closer to the edge. Unfortunately, Deacon wasn't smart enough to realize he stepped into Quinn's devious trap.
Without hesitation, she pushed him off the cliff, and he plummeted to his supposed death. In a perfect world (for Quinn), that's exactly how Deacon would have stayed (via Showbiz CheatSheet). However, soap operas tend to be more complicated than that, and the dead never stay dead for long. 
Deacon returned from the dead to cause more chaos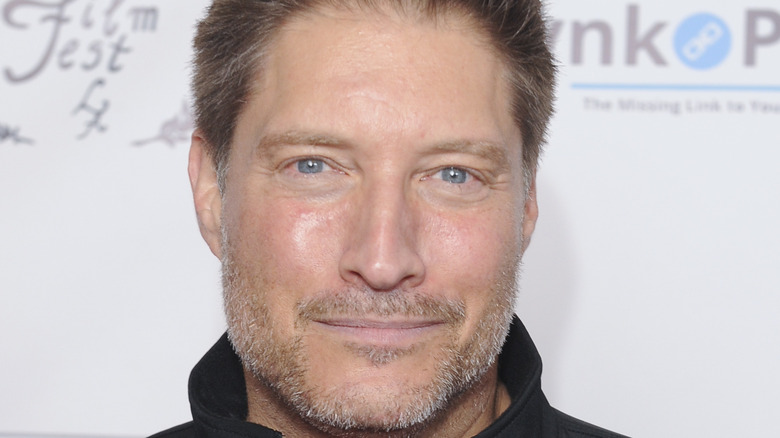 Amy Graves/Getty Images
In traditional soap fashion, Deacon Sharpe didn't stay dead very long. He survived the fall, returned to town the following year, and revealed that he was the person responsible for trying to shoot Quinn Forrester on numerous occasions. This resulted in a lengthy prison sentence for Deacon, and he wouldn't make his way back to Los Angeles for another four years (via Soaps In Depth). 
Per Soaps.com, Deacon resurfaced in 2021 to reconnect with his daughter Hope Spencer (Annika Noelle). Nobody supported this decision, and, even worse, nobody supported his twisted new connection to "Bold and the Beautiful" villain Sheila Carter (Kimberlin Brown). 
The dangerous duo has been wreaking a new brand of havoc across the lives of the Forresters, Logans, and Spencers (via Showbiz CheatSheet). Most notably, per Soaps.com, Deacon and Brooke Logan (Katherine Kelly Lang) drunkenly locked lips, causing her to separate from her husband, Ridge Forrester (Thorsten Kaye).