The Real Reason Queen Elizabeth Is Taking A Break From Attending Events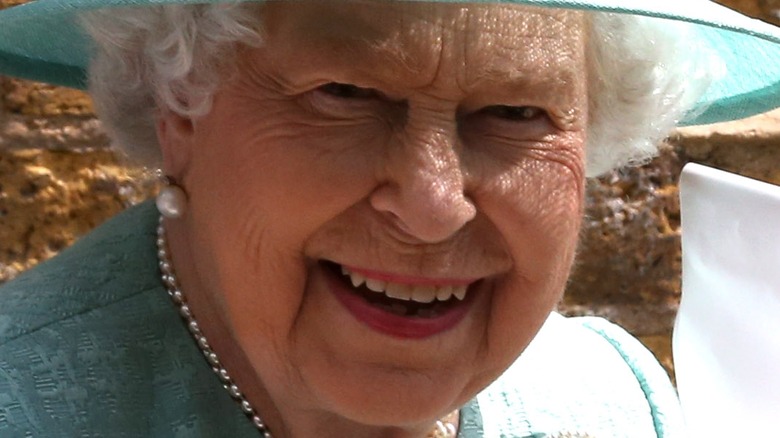 Cubankite/Shutterstock
Her Majesty Queen Elizabeth has been taking a break from public appearances lately, following increasing health concerns. The Queen described her COVID-19 experience to National Health Service staff and patients in April, saying, "'It does leave one very tired and exhausted, doesn't it? This horrible pandemic. It's not a nice result" (via Elle). This exhaustion as well as the Queen's advanced age led some to speculate that she would put in limited appearances at her Platinum Jubilee weekend. 
Royal biographer Angela Levin shared, "'I don't think we'll see her around and about. Maybe she'll be well enough to sit and watch horses. It won't be her, everywhere. But if she is there, she will appreciate the fact the public will be wanting to be there and supporting her."
These April comments come shortly prior to the Queen delegating her Queen's Speech for the opening of Parliament to Prince Charles due to "mobility problems," according to Business Standards. Fortunately, shortly after her absence at Parliament, the Queen made more than one public appearance. Following Levin's prediction about watching horses, Her Majesty was indeed seen at the Royal Windsor Horse Show, according to Vanity Fair. The Queen looked happier than ever at her first public appearance in months. Her Majesty also made a surprise mid-May appearance to open the Elizabeth Line at Paddington Station as well, per CNN.
With renewed vigor, it would appear the Queen may simply be taking a break at one of her favorite locations.
Balmoral castle is a longtime favorite of the Queen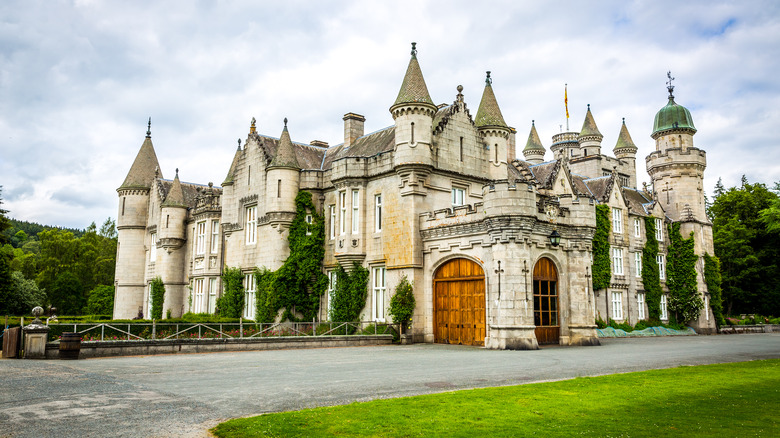 A. Karnholz/Shutterstock
Reports share that Her Majesty the Queen is taking a pre-Jubilee celebration break at her beloved Balmoral Castle in Scotland. Author Omid Scobie shared on Twitter, "A royal source confirms that the Queen travelled to Balmoral yesterday for a short break. It's a trip HMTQ often makes at this time of year (usually for around a week). Consider it a little break before all the Jubilee action!" Editor Rebecca English also confirmed this news, sharing, "As I revealed in the Mail earlier this month, the Queen has now travelled to Scotland for a short break ahead of next week's [Platinum Jubilee] celebrations."
Balmoral has been a longtime private escape for the royal family, with a traditional visit occurring in August each year, according to Harper's Bazaar. The Queen and her company enjoy the 7,000 acre estate with picnics and "shooting parties in the highlands" in what we imagine must be lovely fresh air.
And while the Queen's recent schedule and illness may have some worried, this trip seems to simply be a relaxing break prior to the June Platinum Jubilee festivities. English even revealed, "It was thought a sensible idea for HMQ to have some 'down time' and is all part of the 'sensible pacing' of her diary." We wish the Queen a relaxing break ahead of her historic celebration.