Sheryl Crow Reveals Why She Never Got Married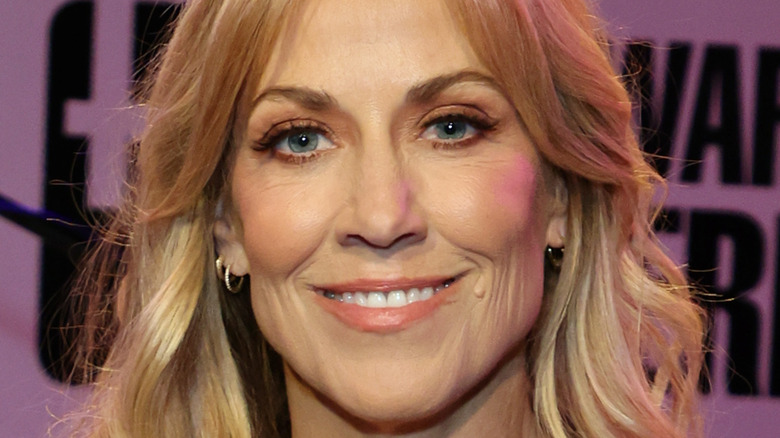 Cindy Ord/Getty Images
Marriage isn't for everyone, and that seems to be the case for Sheryl Crow. The singer-songwriter has been engaged three times (via Closer Weekly), but for one reason or another, no vows were ever exchanged. Two of Crow's engagements remain a mystery, per Outsider, but her most high-profile engagement was to former cyclist Lance Armstrong.
Shortly after Armstrong divorced his first wife Kristin Richard (via Sports Casting), he and Crow started dating — the couple locked eyes at a charity event in 2003 and immediately hit it off (via People). A couple of years later, Armstrong popped the question during a vacation in Sun Valley, Idaho. But that engagement wouldn't last long, as five months later the couple announced that they were separating.
Unsurprisingly, there was a lot of speculation surrounding the split — especially since Crow announced she was diagnosed with breast cancer shortly after. But the musician quickly put the rumors to rest, telling Diane Sawyer on "Good Morning America" that it was down to not wanting the same things, ABC News reported. 
Sheryl Crow and Lance Armstrong wanted different things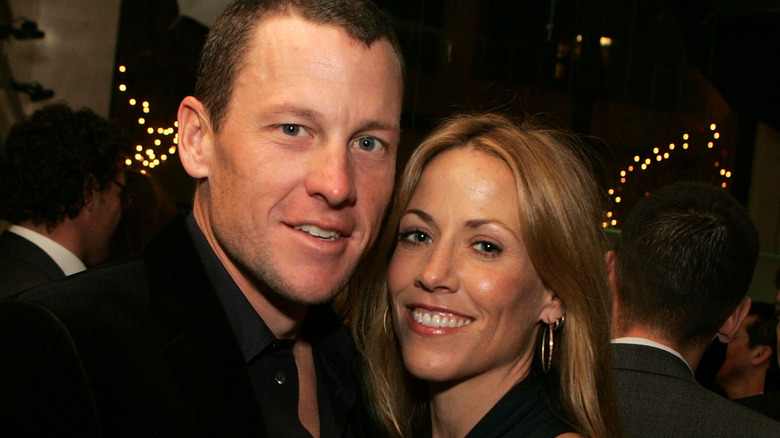 Kevin Winter/Getty Images
Sheryl Crow's cancer diagnosis occurred a couple of weeks after she and Lance Armstrong decided to call it quits. When Diane Sawyer asked whether her illness was the reason for the split, Crow was quick to defend her former fiancé. "No, it was really, I mean, really difficult," the singer-songwriter said (via ABC News). The reason for their breakup was actually down to Armstrong not wanting children, she said. "I mean, we really loved each other a lot, and still love each other a lot," Crow explained. "It's about what he wants and it's about what I want. And where the two don't meet, there's definitely a, you know, fissure."
So it's understood why Crow's engagement to Armstrong didn't work out, but what about the other two? Well, the musician reckons she has a tendency to fall in love with partners that don't actually want to get married — even though they're the ones that proposed.
The singer-songwriter realized that there was more to life than marriage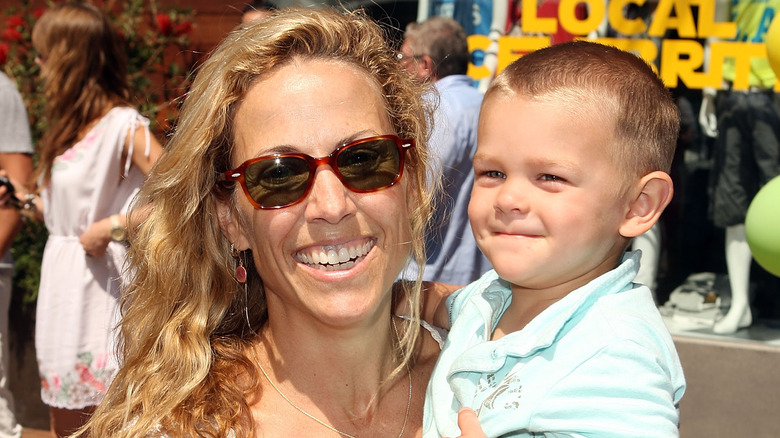 Jason Merritt/term/Getty Images
Speaking to Glamour in 2008, Sheryl Crow opened up about how she's all for getting married — it's just the people she ends up falling in love with aren't so keen on the idea. "There are definitely reasons as to why I'm not married," she explained. "And I think a large part of it is due to the fact that I pick people who don't want to get married."
It would seem that being on the same page with having children was also an issue. But Crow soon remedied that by adopting her two sons, Wyatt and Levi (via the Daily Mail). "I just never didn't think I would have kids. I think I was thinking of it in the context of family," Crow told Hoda Kotb on her podcast "Making Space" in 2021. "It was much more about the wonder of getting to raise a person."
She came to realize that being married wasn't what she wanted — it was raising kids. "The story I was telling myself limited what I thought I could have," Crow explained, adding that she became comfortable with the thought of not having a "conventional family" as her parents created. "Families look like all different things," she concluded.