Inside Young And The Restless Star Jordi Vilasuso And Wife Kaitlin's Devastating Loss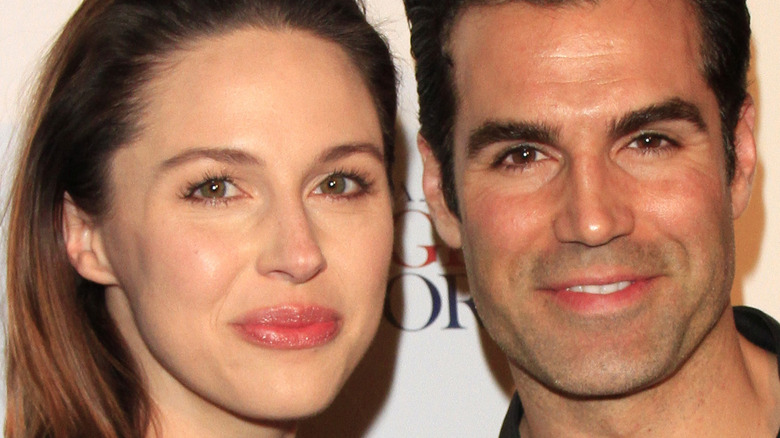 Kathy Hutchins/Shutterstock
Soap opera veteran Jordi Vilasuso is a family man off-screen, and he recently played one on-screen on "The Young and the Restless" as Rey Rosales. Rey was a man who didn't have any children of his own, but loved being stepfather to Sharon Rosales' grown children and spent his younger years caring for his siblings when his father left his family (via Soaps In Depth). Although it was done off-screen and fans only heard about it and didn't see it, Rey's family gave him an emotional memorial service in his native Florida, laying the character Jordi played to rest after he had a heart attack behind the wheel that led to a crash that killed him (via Soaps.com).
In real life, Jordi has been married to Kaitlin Vilasuso since 2012, per ABTC, and the two host a podcast together called "Making It Work" about domestic life, family, Hollywood, and their children, who they frequently include anecdotes about. In 2020, the couple was excitedly expecting their third child when Kaitlin got the news that pregnant women dread.
The Vilasusos had a difficult 2020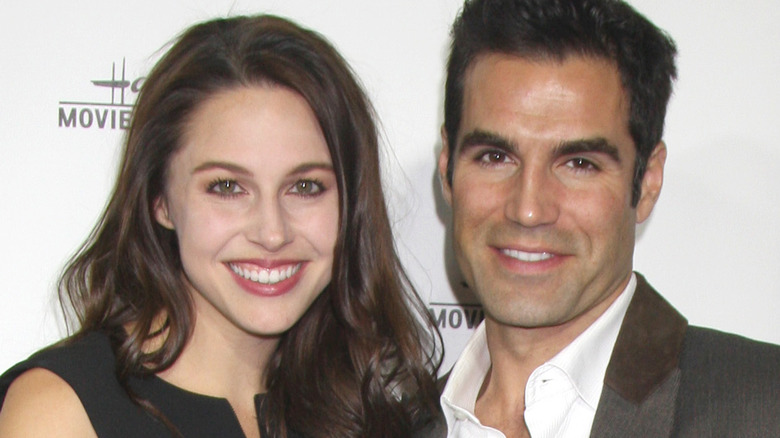 Kathy Hutchins/Shutterstock
The year 2020 brought a lot of emotional and physical hardship to families across the world as COVID-19 spread across the globe. Jordi Vilasuso and his wife Kaitlin Vilasuso explained how COVID affected their family during the first wave of the pandemic that April when Jordi, Kaitlyn, and both of their little girls, Everly and Riley (via Soap Opera Digest), contracted COVID. As vaccines did not exist yet and there was still so much unknown about the virus that the Vilasusos were frightened, but came through their illnesses okay.
In an Instagram video, the pair spoke of Kaitlin losing her sense of taste and smell, which was a telltale sign to them what was going on. They encouraged people to look for symptoms and also encouraged people to do what they could to stop the spread. Then, in August, they had more news to share that devastated the couple as they looked forward to a third child, but things did not go as planned.
Jordi Vilasuso hopes Kaitlin's story 'will bring peace' to others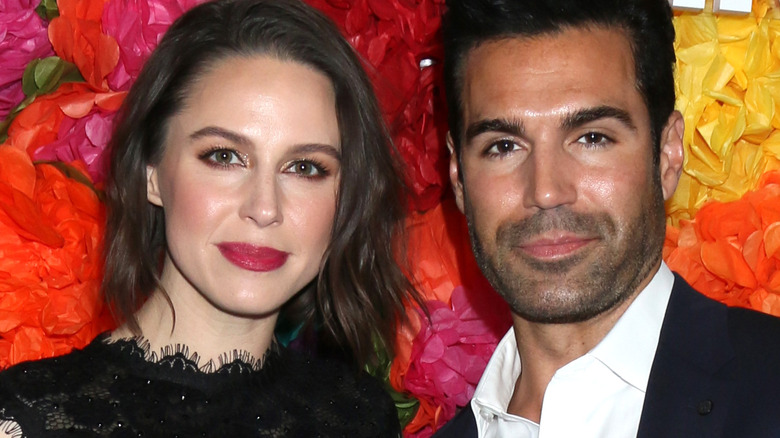 Kathy Hutchins/Shutterstock
On August 19, 2020, soap star Jordi Vilasuso's wife, Kaitlin Vilasuso took to Instagram to talk about prenatal appointment that should've been routine. "It's been a week + 1 day since I heard 'Well, I see the baby. But I'm not seeing the heartbeat.. ohh... wait, there's a flicker.. oh there's another flicker.. yeah, no.. that's not enough,'" Kaitlin wrote, before explaining her jumble of emotions upon dealing with the loss of a pregnancy.
"That's not enough. My baby. Our baby. The baby my girls had crossed their fingers for at lunch a few weeks ago." Kaitlin continued. "I was given the '50/50' odds that my dates were 'off' and everything was fine OR that it was an 'abnormal pregnancy that would eventually end in miscarriage.' Four long, emotionally and physically painful weeks later, I clearly got the latter."
Kaitlin went on to talk about how she then understood why women do not always talk about miscarriage, addressing a sort of "stigma" attached. She described the pain as something she never imagined, but now completely comprehended "Now, being one of those 'one in four women' that I never thought I'd be.. I understand it even more," she said. "It's a different kind of hurt than I've ever experienced. It is so personal." Meanwhile, Jordi reposted Kaitlin's message, adding a note of his own: "Thank you for your strength and your vulnerability my love." He also hoped that Kaitlin's story "will bring peace to someone who has faced this as well."