A 76-Year-Old Wellness Expert's Secret To Glowing Skin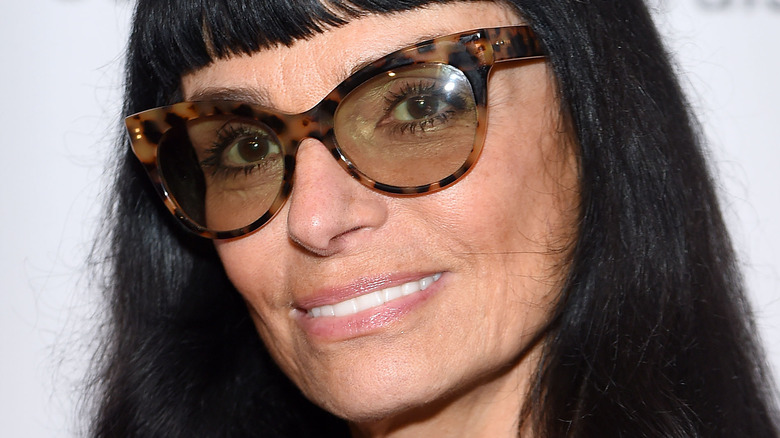 Jamie Mccarthy/Getty Images
Fashion designer and healthy aging guru Norma Kamali couldn't care less about trends. For her, timelessness will always trump gone-in-a-flash fads. And maybe that's why she's had such a long, thriving career in the fashion industry. Kamali, who started designing apparel in 1969, told The Cut that she didn't want to become a big name in fashion, only to disappear shortly after — a pattern she noticed in many of her peers. To remain relevant decade after decade, she makes "clothes that are timeless, that function, that serve a purpose, and that make people happy and feel good about themselves."
Her approach to skincare echoes these ideas, with timelessness being key for Kamali. Maybe that's why the 76-year-old doesn't look a day over 50. Though TikTok may be flooded with the latest skincare and beauty trends, Kamali prefers a no-fuss routine. She told The Beauty School podcast that she used to take over two hours to get ready in the morning, but now she believes simpler is better, saying, "The more you simplify, the better you look."
Still, that doesn't mean that Kamali doesn't take time to care for her skin. However, the secrets she swears by might not be what you expect.
Norma Kamali prefers a holistic approach to skincare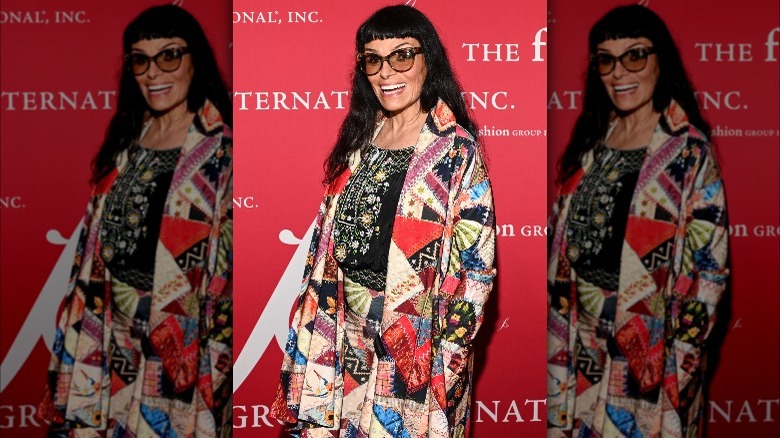 Daniel Zuchnik/Getty Images
While many who are skincare obsessed may live and die by their jade rollers or pricey moisturizers, Norma Kamali has different ideas. For her, glowing skin is less about what you put on your face and more about what you put in your body. The fashion icon says her youthful appearance is directly tied to her commitment to holistic health—10-step skincare routine be gone!
Kamali summarized her thoughts on inside-out skincare to Vogue: "I'm a believer in doing everything you can to have the skin look good with food, diet, exercise, and supplements." To both feel great and look good, the 76-year-old swaps sugary snacks for salmon and veggies. She also told The Beauty School that she avoids drinking alcohol because she believes it leads to "aging rapidly." Instead, Kamali prefers to sip on water and juices. For exercise, the designer works out twice a day many days, turning to yoga and barre workout classes to get moving.
Kamali is also a huge proponent of rest, incorporating meditation into her days and plenty of sleep into her nights. In an interview with Town & Country, she explained, "Sleep is really important to me. I think about it from the time I wake up... Sleep is your daily cleanse. It's a big deal."
To Kamali, skincare should be inclusive and accessible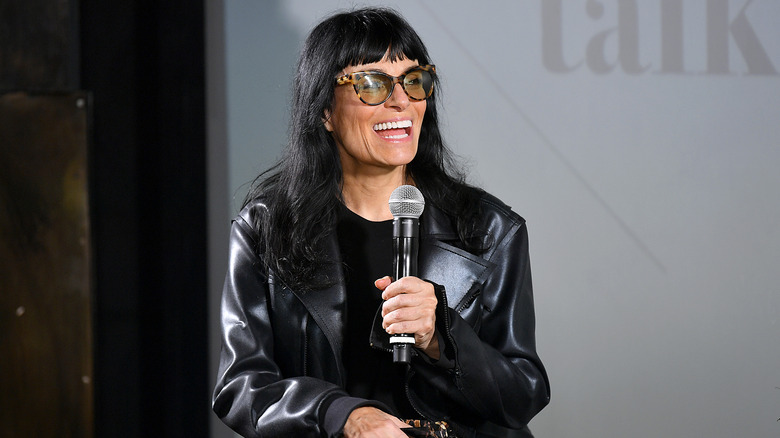 Roy Rochlin/Getty Images
Norma Kamali prefers healthy food over designer face washes and sleep over serums. But that doesn't mean she avoids all skincare products. For Kamali, though, skincare should be accessible to everyone. That's part of the reason she started her own skincare line, Skinline by Normalife, which she told The Zoe Report is inclusive and suitable for anyone regardless of their gender, age, skin color, or skin type. The line includes a few basic skincare steps including a face wash, exfoliant, and moisturizer.
Aside from Kamali's own skincare products, her skincare recommendations are often totally realistic and easy to recreate, no matter your schedule or budget. For example, the designer shared her tip for making a simple DIY green tea face mask with Bustle, as well as her dry brushing practice anyone can do. Kamali also encourages people to rely on skincare ingredients found in plants or the kitchen pantry, such as aloe and olive oil (via Fashionista). The radiant designer is clearly proof that sometimes less really is more.