The Real Reason Blake Lively Doesn't Drink Alcohol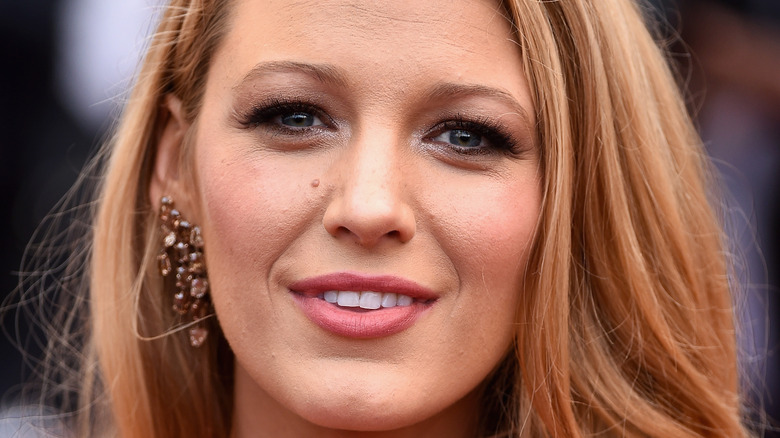 Ian Gavan/Getty Images
Blake Lively — who has undergone a stunning transformation over the years — is modern-day Hollywood royalty. The insanely glamorous life she and husband Ryan Reynolds lead seems to be the stuff of fairytales. While you see her at some of the most glitz and glam parties celebrities have to offer, you might be surprised to learn that she doesn't drink alcohol. She previously told reporters it's because she doesn't like what happens to people's minds and bodies when they drink. "I don't drink because I don't like the effects of alcohol, but I like being a part of it," she said in 2021 (according to People). 
Don't fret, though! The former "Gossip Girl" star still enjoys the social scene. "I like being social," she went on. "I like people coming together. I found that sometimes not drinking, the thing that was interesting was that it was a little alienating, because you don't feel — and maybe it's just in your own head — but you just don't really feel a part of it." Her solution to this feeling of being left out while staying sober? High-quality mixers meant to steal the show.
Meet Betty Buzz
In hopes of elevating the status of mocktails, Blake Lively created Betty Buzz, a company dedicated to making mixers that hold their own against their alcoholic counterparts. "I don't drink," Lively wrote on the Betty Buzz website. "I know that's odd coming from the wife of an infamous gin slinger. Over the past many years of mixing but not drinking cocktails, it became clear mixers are the unsung heroes of the drink world and deserve just as much love as alcohol." 
The Betty Buzz beverages include flavors like tonic water, Meyer Lemon club soda, sparkling lemon-lime, ginger beer, and sparkling grapefruit (per Betty Buzz). They're made without artificial flavors, colors, and sweeteners, relying instead on "clean ingredients" and "real juice," according to the Betty Buzz website. Whether paired with alcohol or enjoyed on their own, Lively's brand of mixers serves all party-goers ready to sip their way through the night.
Other sober celebrities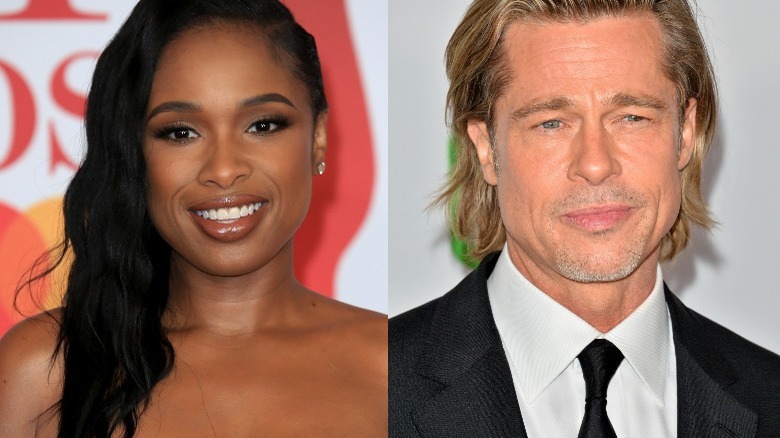 Cubankite & Featureflash Photo Agency/Shutterstock
Substance use has never been a big part of Blake Lively's life or career. In 2012, she told Allure: "I don't drink. I've never tried a drug. It's not like I decided on these strict lifestyle choices and I'm enforcing them. It's just something that I genuinely don't have a desire for." Lively is actually one of many famous celebrities who don't drink alcohol. Brad Pitt gave up alcohol after his divorce from Angelina Jolie in 2016. "I was boozing too much. It's just become a problem," Pitt told GQ in 2017. 
Another star who, like Lively, has always veered away from alcohol is Jennifer Hudson. "I've never had a drink in my life," Hudson told Chelsea Handler on "Chelsea Lately" in 2013 (according to E!). When asked why she has never drank alcohol, Hudson explained that she was never intrigued by the idea. "I don't know," Hudson told Handler. "I've never been interested."
If you or anyone you know is struggling with addiction issues, help is available. Visit the Substance Abuse and Mental Health Services Administration website or contact SAMHSA's National Helpline at 1-800-662-HELP (4357).